Ellen Douglas
Senior Scholars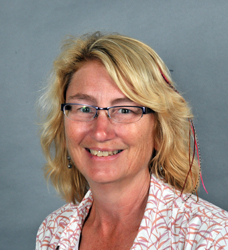 | | |
| --- | --- |
| Home Institution | University of Massachusetts – Boston |
| Host Institution | CSIRO |
| Award Name | Senior Scholarship |
| Discipline | Hydrology |
| Award Year | 2013 |
"One of the major reasons for human overuse of water is that conventional economic analyses do not assign a value to the freshwater itself; we use the water for free, typically only paying for the cost of developing and transporting it to where we need it."
Associate Professor Ellen Douglas, Associate Professor with the University of Massachusetts—Boston has won a Fulbright Senior Scholarship to come to Australia for six months in August to work with the CSIRO on establishing the value of freshwater.
"Quantifying the value of freshwater ecosystems and incorporating that value into water management models will be the focus of my Fulbright research," Professor Douglas said.
"The U.S. is facing many of the same water-related challenges but Australia is leading the way in meeting them, and my research with CSIRO will be directly translatable and transferable to water management in my home state and country."
Ellen will work with the Australian CSIRO and combine her quantitative expertise in hydrologic modeling with methods for ecosystem valuation to advance sustainable water use practices. Concrete outcomes will include peer-reviewed publications and presentations at national and international conferences.
Ellen has a BS in hydrology, University of New Hampshire; MS civil engineering, University of New Hampshire and a PhD water resources engineering, Tufts University. She has won awards and prizes including Outstanding Environmental Education Leadership, Massachusetts Association of Conservation Commissions; Outstanding Graduate Researcher In Engineering, Tufts University; US EPA Science To Achieve Results (STAR) Graduate Fellowship; and a Tufts Watershed Center Fellowship. Her interests include.