Angus Rupert MD, PhD
Distinguished Chair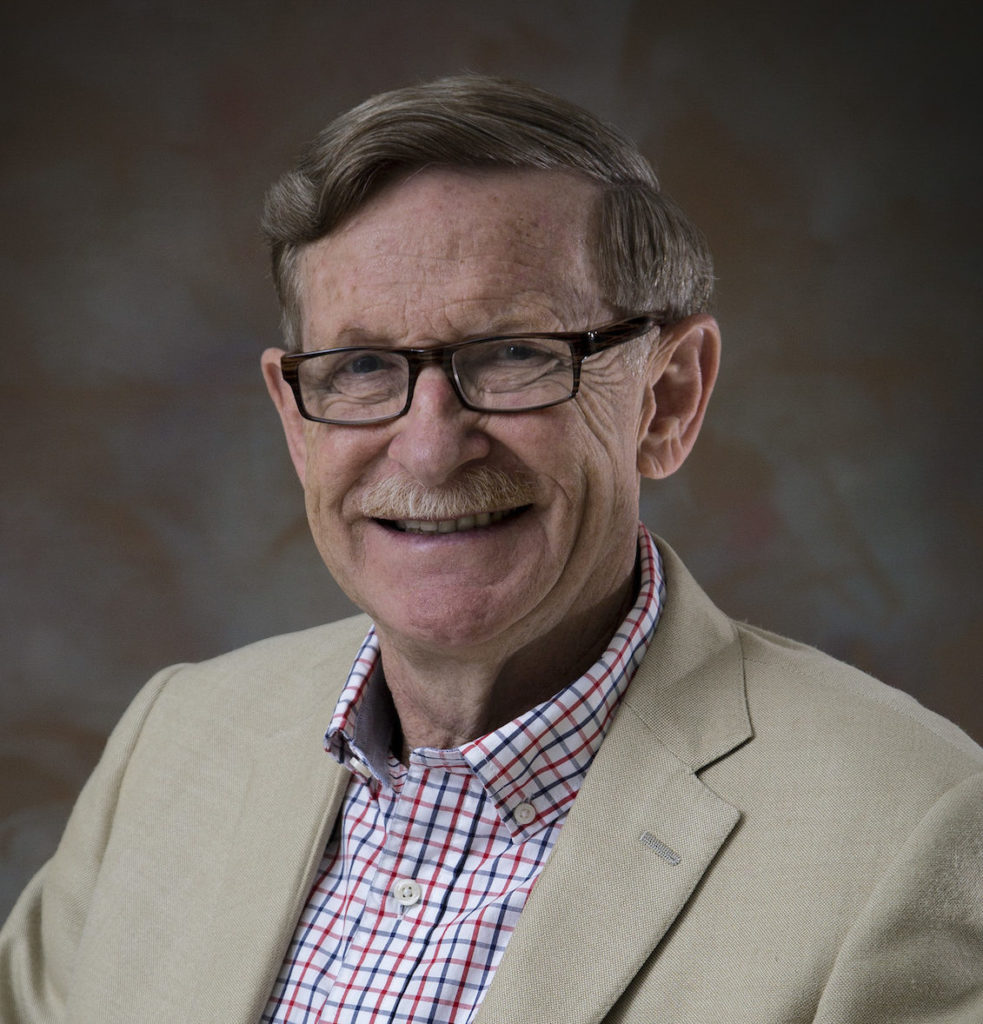 | | |
| --- | --- |
| Home Institution | U.S. Army Aeromedical Research Laboratory, Fort Rucker Alabama |
| Host Institution | Defence Science and Technology Group, Aerospace Division Melbourne. |
| Award Name | Fulbright Distinguished Chair in Advanced Science and Technology (Sponsored by DST Group) |
| Discipline | Tactile Cueing Technologies |
| Award Year | 2016 |
Angus gained his PhD. in Neurophysiology from the University of Illinois in 1979 and then pursued his MD degree at the University of Toronto in his native country Canada, finishing in 1982. Following an operational tour in the Azores as a U.S. Navy flight surgeon, he began his research career at the Naval Aerospace Medical Research Laboratory in Pensacola, Florida where he specialized in vestibular psychophysics associated with the unusual acceleration environments encountered in flight and in space. As a result of the measures and countermeasures he developed for the Navy, CAPT Rupert was assigned to NASA Johnson Space Center for 12 years to continue development of solutions to aerospace mishaps.
Dr Rupert developed, based on psychophysics experiments, techniques to conduct perceptual analysis of aviation spatial disorientation mishaps for the U.S. National Transportation Safety Board and other nations, including Australia. To maintain pilot orientation continuously and prevent spatial disorientation mishaps, Dr Rupert developed the concept of tactile cueing as a tool for pilots and as a prosthesis device for patients with balance dysfunction. For the past 20 years, Dr Rupert has refined tactile cueing and integrated 3D auditory and traditional visual displays with tactile cues to create multisensory cueing for pilots. Due to his flight tests and tactile cueing demonstrations in the United States and Canada, the Australian MOD has recently selected Dr Rupert's tactile cueing technology as one of five key technologies for the Capability and Technology Demonstrator program.
Angus matches his vocation of developing aerospace safety devices with his avocation of flying. While in graduate school, he obtained his commercial pilots license, aircraft mechanics license, and parachute riggers license to create a skydiving school, which in part supported his graduate education. As an avid aviator, he has flown his single engine Cessna across the north and south Atlantic to his duty stations and throughout Europe, Africa, and South America.
Angus will work with the Australian MOD and the Defence Science & Technology Group in Melbourne to introduce and integrate tactile cueing onto helicopter platforms and ground soldiers in order to demonstrate the additional capabilities provided to pilots and soldiers. He will also provide versions of tactile cueing to the civil aviation community as well as demonstrations of tactile cueing as a prosthesis device for balance impaired patients. Lastly Dr Rupert will provide lectures and examples of perceptual analysis of aviation mishap investigation to the ATSB (Australian Transport Safety Bureau).
Dr. Rupert is looking forward to meeting and sharing new concepts and technologies with the Australian aviation community.