Burdett Loomis
Distinguished Chair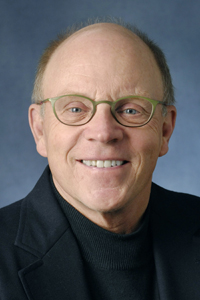 | | |
| --- | --- |
| Home Institution | University of Kansas |
| Host Institution | Flinders University |
| Award Name | Fulbright-Flinders University Distinguished Chair in American Political Science (sponsored by Flinders University) |
| Discipline | Political Science |
| Award Year | 2012 |
"Whether in Washington, D.C., Brussels, or Canberra, lobbying has become a growth industry over the past 20-30 years. The lobbying communities of national capitals (and of many state/provincial ones, too) have grown larger and more varied, not only in the number of clients served but also in the variety of services offered."
Professor Burdett Loomis, Professor with the Department of Political Science at the University of Kansas, has been awarded one of two Fulbright Flinders University Distinguished Chairs in American Political Science. Burdett will come to Flinders University in Adelaide for five months to work on a project researching lobbying and its impact in Australia, which will provide a basis for comparative work.
"My research project for the Fulbright Chair tenure will first seek to understand the overall scope and nature of the Australian lobbying industry; this will include how the national government and the individual states/territories seek to regulate lobbying. The second, related research strand will address how lobbying affects agendas and policy outcomes," Burdett said.
"President Obama has attacked the Washington lobbyists, seeking to place limitations on their interactions with government and their recruitment to it. Still, even in the United States, where this growth first emerged and has developed in the most sophisticated ways, we do not completely understand the scope of lobbying, to say nothing of its manifestations and impacts."
"I will use a multi-dimensional approach (available data, interviews, surveys) to construct a detailed picture of the Australian sector of organized interests and their attendant lobbying. The differences between the American separation-of-powers government and the Australian parliamentary system will likely yield notable differences in how groups and lobbyists are arrayed to affect public policies."
Burdett has an MA and a PhD from the University of Wisconsin-Madison. He has been a Hall Center for the Humanities Fellow; a Fulbright Senior Specialist; and has won a Kemper Foundation Teaching Award and been an American Political Science Association Congressional Fellow. He has held many high-level administrative roles including being Director of Administrative Communication, Office of Kansas Governor Kathleen Sebelius; and he has also taught politics and published extensively, with more than 30 books in various editions. He is a founding co-editor of the new journal, Interest Groups & Advocacy. His interests include research on legislatures and interest group, and he teaches a cours on politics and literature. In addition, Burdett has lectured widely for the U.S. State Deparment in Asia and South America, most recently in Indonesia in 2012.