Building and Deepening Connections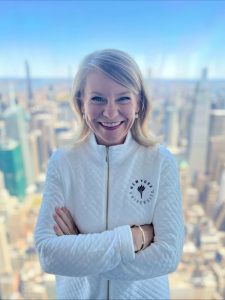 Earlier this month Prof Brydie-Leigh Bartleet returned from the U.S., where she has been a Fulbright Scholar at New York University (NYU) for the past three months. At NYU she worked with her host Prof Barbara Hesser on a program of research that builds on the Music as a Global Resource Compendium they produced for the UN's 75th Anniversary, and enriches her current ARC Future Fellowship at the Creative Arts Research Institute Griffith University, The Creative Change Project, which focuses on the role that music can play in addressing entrenched social inequalities… read more.
My Fulbright Experience: The Chance of a Lifetime
By Fulbright Alumna Vinita Godinho (awarded 2019)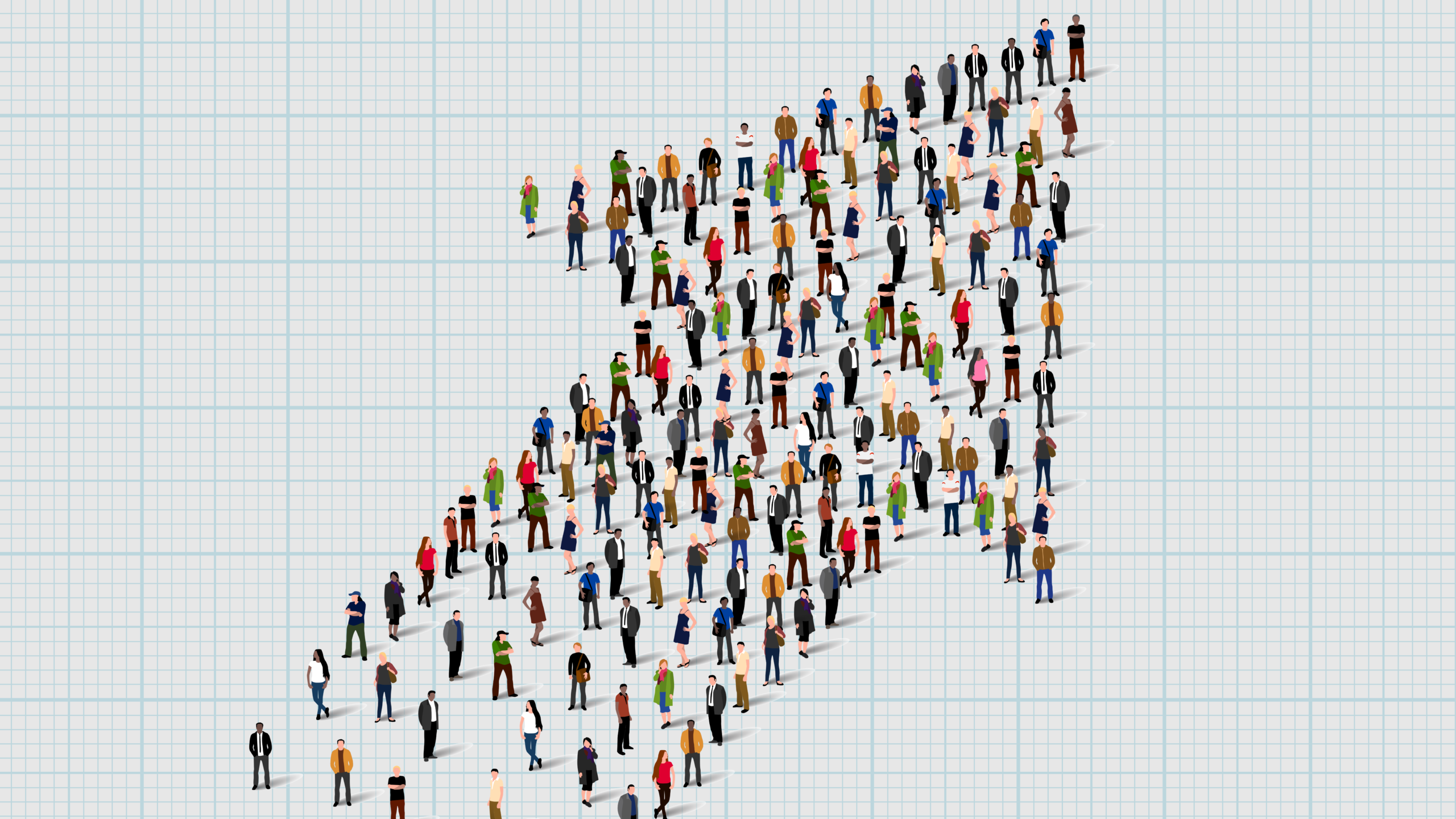 It's not often that you come across people whose professional careers have seen them transition between sectors. In my case, having switched hats from banking to academia and then to the community sector, I was pleasantly surprised to meet others with similar career trajectories as part of the Fulbright Program. The Fulbright Program is a unique opportunity which connects researchers and practitioners in Australia with like-minded professionals in the United States (US), to foster longer-term collaboration and exchange of ideas between the two countries. Awarded a Professional Coral Sea Scholarship, I spent three months (August to November 2019) in the US, learning more about how to improve financial wellbeing for vulnerable groups at the Center for Financial Inclusion in Washington DC… read more.
Two Summers: A Canberra Experience
By Fulbright Alumnus Ray Taras (awarded 2019)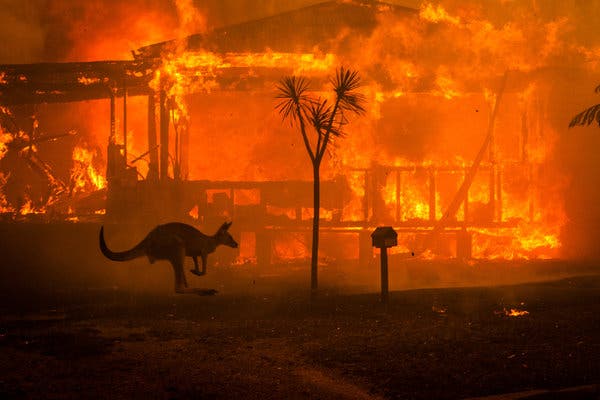 When I arrived in Canberra in mid-January 2019, the temperature had risen to over 40 Celsius, or 104 Fahrenheit. For the next week I stayed bunkered down in my apartment on the ANU campus swigging Melbourne bitter. I hadn't yet discovered the joys of the Fellows' Bar across the road. But this year has changed everything about the Bush Capital—and  Australia. In hindsight I realize how fortunate I was to face just very high temperatures. From September 2019, out-of-control bushfires broke out in all Australian states. In New South Wales and Victoria, life-threatening fires reached the coast where evacuees had been cut off. The military were called in to help. It's impossible to estimate how much fauna, flora and trees have been obliterated… read more.
Let Me Count the Ways
By Fulbright Alumna Gayle Maloney (awarded 2015)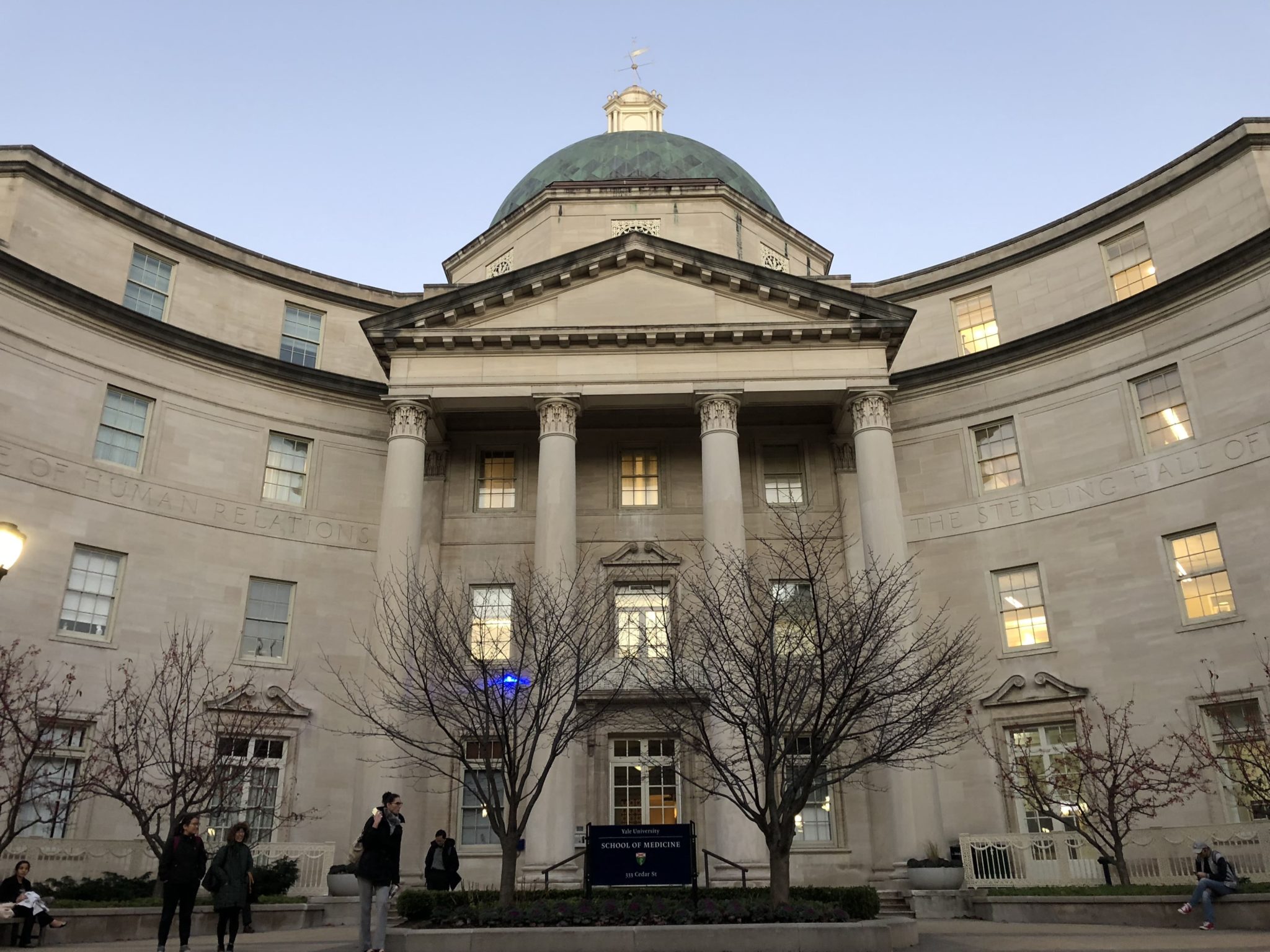 Like several other Fulbright Alumni, I credit Paul Simon with my first awareness of the word 'Fulbright', courtesy of the lyrics to his song "I know what I know", which was released when I was all of nine years old! It wasn't until decades later, however, that my interest in the Fulbright program grew, upon that early seed. My Fulbright application essentially reflected my personal wish list of what an ideal program would look like to suit my professional development needs at that mid-stage point of my career. This program included working predominantly with world-renowned researchers in the field of Obsessive-Compulsive Disorder (OCD), as well as having the opportunity to attend advanced specialised training courses from dedicated OCD organisations that were not available in Australia. The Fulbright name is so well regarded in both international academic and professional communities that I have no doubt as to how beneficial it was in securing an incredible offer to work as a visiting research scholar at Yale University School of Medicine… read more.
The Gift that Keeps On Giving
By Fulbright Alumnus Robert Condon (awarded 1980)

Walking back to my hotel after a State Department reception for recently arrived Fulbright Scholars, I realised I was lost. I was well rugged up and wearing a Robin Hood hat trying to block the wind chill from the Potomac. Suddenly three lanky youths lurched out of a doorway. One snatched at my hat shouting 'I want that hat.' Ducking, I said 'Don't think so. Wouldn't fit you.' One said: 'Hey where you from?' 'Australia.' 'Hey, you an Aussie? What about the kangaroos,' and we all began to laugh? After a lengthy conversation on the peculiarities of the kangaroo they directed me back to Dupont Circle… read more.
From Bee Suit and Microscope to White Coat and Stethoscope
By Fulbright Alumnus Brian Entler (awarded 2016)
As a young professional, it is impossible for me to imagine where my life might be without having received the Fulbright Scholarship. My first application, during the 2013-2014 cycle, was as an undergraduate at the University of Scranton. At the time, I was working with Dr. Seid as a member of his neuroethology lab. Of the three most impactful moments in my career thus far, meeting Dr. Seid was the first. The second, during the summer of 2012, was when he introduced me to Dr. Andrew Barron… read more.
My Eastern-Western Fulbright Adventure
By Fulbright Alumna Angela Heise (awarded 1986)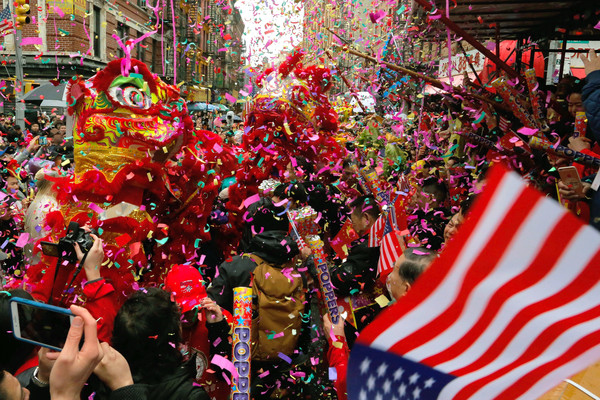 It was 1982 when I started studying American History and Sinology at Hamburg University. How did I end up with this particular combination, you may ask? At the time, psychology mostly dealt with mental illness, rats and statistics, so to me, studying a very different culture and the melting pot of American society seemed to be the best way to learn about why people created misery for everyone directly or indirectly involved by fighting themselves and each other. I wanted to understand why people kept doing things they knew would make them unhappy and find out what would create happiness instead. For the next four years I immersed myself in German-American, Irish-American, Chinese and Chinese-American history, learned about international relations before and after the two world wars, and explored how American history was shaped by immigrants… read more.
All Roads Lead to Chicago
By Fulbright Alumnus Tim Mehigan (awarded 2017)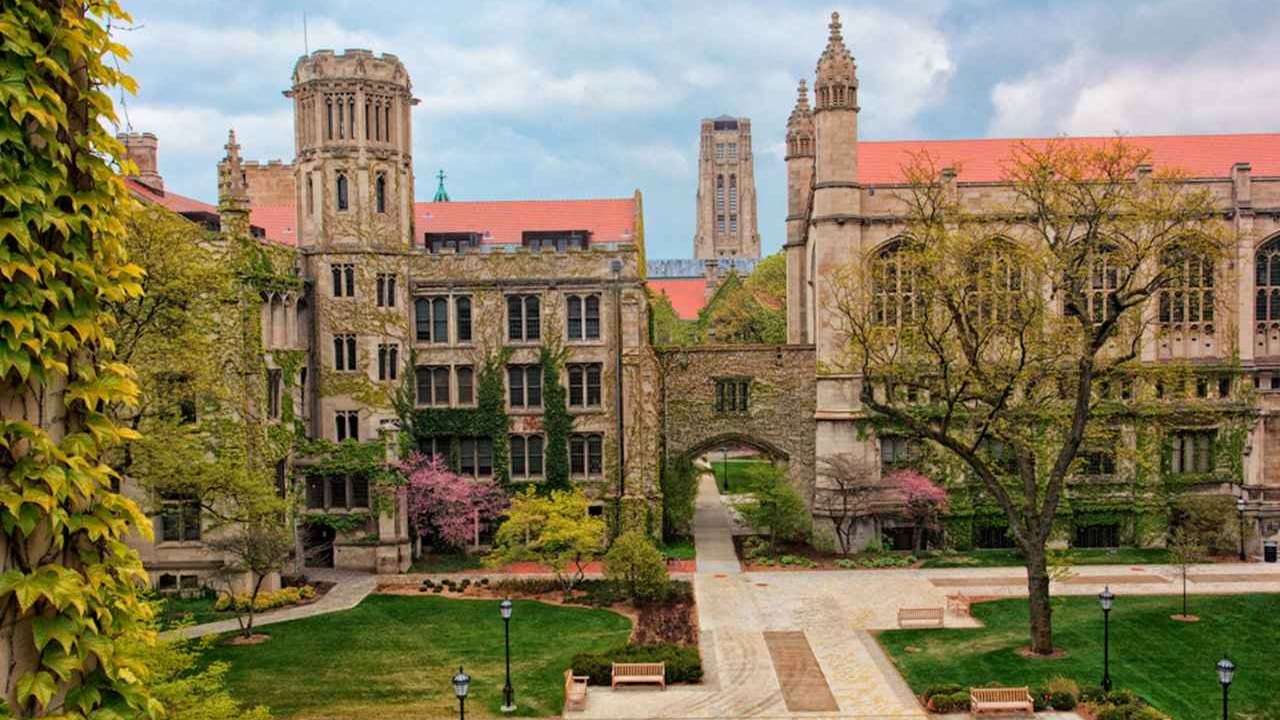 Somewhere between 1999 and 2011 the road to Chicago became irresistible. 1999 was the year I read a book by the South African writer J.M. Coetzee called Disgrace. It's the sort of book, once you encounter it, which never leaves you. Kafka said that writing was like an axe breaking through a frozen sea. Disgrace was this kind of book. It left part of me in shards and splinters, part of me exhilarated. Then I read other books by Coetzee. Bit by bit I noticed that Coetzee was breaking frozen seas everywhere, but he was doing so with special tools and in particular accents. To a scholar trained in German literature and thought and already mid-way through a career in literary studies, many of these accents seemed quite familiar. I resolved to turn my interests toward Coetzee's work in a deeper way. Maybe I could contribute something. I completed my first research project on Coetzee in 2011… read more.
"Manhappiness" in the "Little Apple"
By Fulbright Alumnus Ralf Dietzgen (awarded 2016)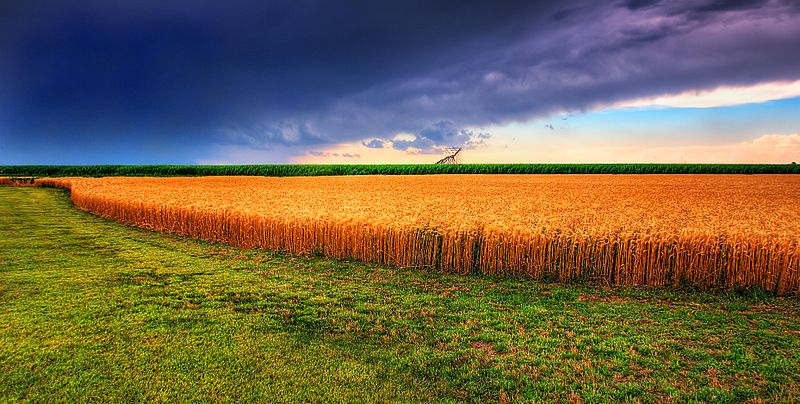 I had never heard the term 'Manhappiness' before coming to Manhattan, Kansas, the 'Little Apple'. As I learned while living in this wonderful town near the Tallgrass Prairie and home of the Wildcats, this term reflects the state of being in Manhattan – everyone in this town was always super friendly, helpful to others and kind, leading to a feeling of happiness and wellbeing all around. I was awarded a Fulbright Senior Fellowship that was sponsored by Kansas State University (KSU), a famous agricultural school roughly in the centre of the United States. I went there to learn from and collaborate with my colleagues, Professors Dorith Rotenberg and Anna Whitfield who are at the forefront of scientific research on the molecular interactions of plant viruses and their thrips vectors. Thrips are tiny insects, only a few millimetres long as adults, that transmit tospoviruses, named after the best-known member tomato spotted wilt virus. Once infected with these plant viruses, the viruses multiply in the insect and can be passed on to new plants when thrips feed. I worked closely with a PhD student and postdoctoral researcher to compare genetic data and learned how to pull ultra-thin capillaries to micro-inject thrips to try and specifically knock-down some of their essential genes for future insect control… read more.
Stuck in the Mud
By Fulbright Alumna Stacy Jupiter (awarded 2002)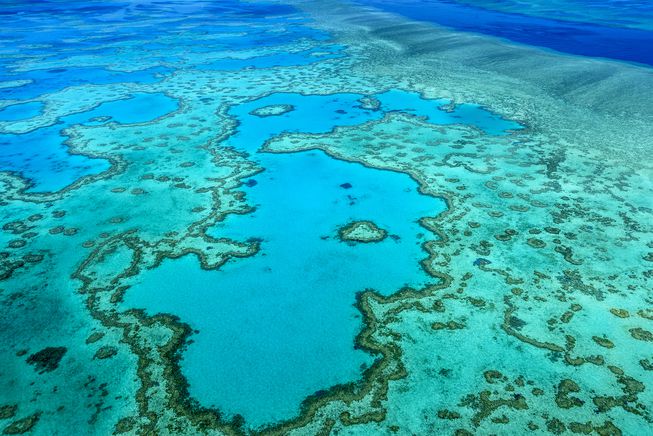 I spend a lot of time in the mud. As a child with dreams of becoming a marine biologist and spending my days exploring coral reefs in clear tropical seas, I never thought that mud was my future. After I finished my undergraduate degree (at Harvard University, A.B. 1997), I entered the U.S. Peace Corps, where I lived for two years in rural Gabon, central Africa, working with farmers to build tilapia ponds and integrate them with sustainable agriculture. It was dirty work. I would bicycle sometimes upwards of 40 kilometres a day over a red clay road that turned to goo in a sudden downpour, walk sometimes several hours through slippery rainforest paths to get to my farmers' plantation sites, and then dig, dig, dig and pound, pound, pound to construct tilapia ponds carved out of the earth by hand… read more.
My Harvard Fulbright Journey
By Fulbright Alumna Jessa Rogers (awarded 2017)

As an Aboriginal PhD scholar, I had considered applying for an Indigenous scholarship to complete some of my studies internationally, but never really considered any mainstream opportunities. In 2017 at the last minute, I decided to gather the courage to apply for my first mainstream scholarship with Fulbright. Little did I know that a short while later I would be completing my PhD as a Fellow at Harvard University, an institution that needs no description. My time as a Harvard Fellow taught me so much about the Harvard community – one that is embracing, small enough to feel like 'home' and with a long history related to Native American peoples (a few years after its founding in 1636, Harvard University established their 'Indian College' specifically for the education of Native American peoples, complete with a 20-student boarding facility built on Harvard Yard). From these early origins Harvard, today (like many institutions) is working hard to grow its small number of Native faculty, and has a successful Native student program, HUNAP, to support Native success at Harvard… read more.
The Email that Changed my Life
By Fulbright Alumnus Iain Butterworth (awarded 2003)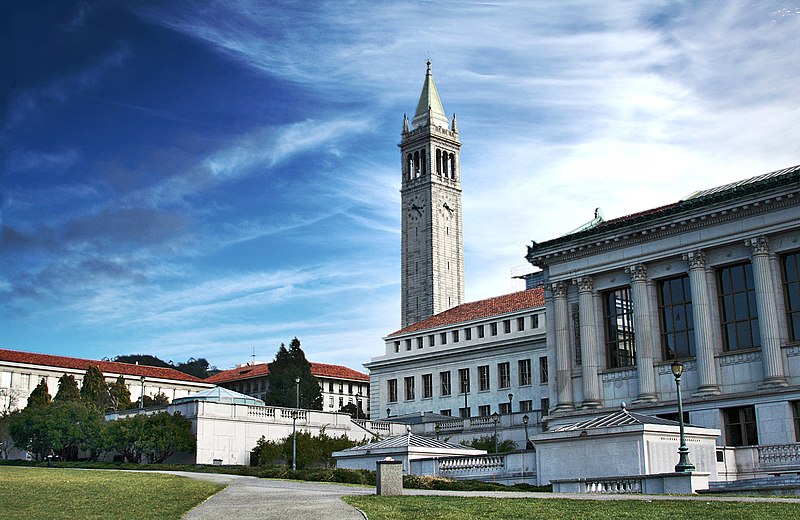 In 2003-4, I was a Fulbright Visiting Scholar at the University of California at Berkeley. This experience changed my whole life. My story is about the importance of contacting the people who inspire you. You never know where it may lead. In 2000, I received my PhD in community psychology. My research investigated environmental adult education. In part, I explored the way that urban development affects people's sense of belonging and quality of life. Later that year, I joined the Public Health Division at the Victorian Department of Human Services. My Local Government Partnerships Team supported local Councils' municipal public health planning efforts… read more.
The Winds of Change in Texas
By Fulbright Alumnus Cameron O'Reilly (awarded 2008)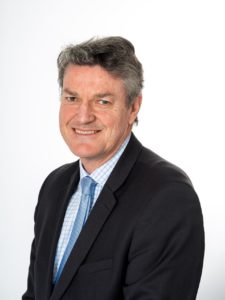 In 2008 I was fortunate enough while Chief Executive of the Energy Retailers Association of Australia (ERAA) to receive the Fulbright Professional Scholarship in Australia-US Alliance studies. My project was a comparative study on the impact of emissions reduction policies on the energy generation sectors in the US and Australia. At the time there was more likelihood of carbon pricing legislation in both countries, with Australia debating the Rudd Government's Carbon Pollution Reduction Scheme (CPRS) and the US Congress considering the Waxman-Markey "cap and trade" legislation which was introduced in 2009, the first year of the Obama Administration.
I chose as my base the Center for International Energy and Environmental Policy at the University of Texas at Austin (UT). Texas as an electricity market has a similar design to Australia's National Electricity Market (NEM), a hot climate and a fossil fuel intensive energy sector. Moreover, the vast majority of the Texas population, which is around the same size as Australia's, live in houses and in major urban concentrations around Houston, Dallas, San Antonio and my chosen base of Austin. Many parts of the state, notably the west, are desert like and only lightly populated.
True to their proud independent nature, unlike a lot of US states, Texas has few points of interconnection to its neighbours despite having the highest electricity demand of any state in the Union. Many people I got to know in the industry and academia only half-jokingly said this was because Texas could one day secede from the Union and revert to being a republic, as it had been in the mid-nineteenth century. A t-shirt I saw on campus at UT had a picture of the then Governor Rick Perry, now US Energy Secretary, with the satirical caption "most likely to secede".
Collective Interactions
By Fulbright Alumnus David Huang (awarded 1998)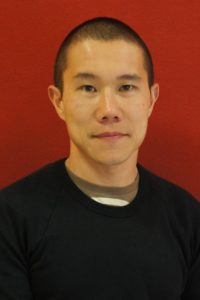 Over 21 years ago I boarded a flight in Sydney bound for San Francisco to begin my Fulbright journey, a journey that has had an immeasurable impact on my life and career.
It was more than a little surreal to think that I would soon be starting a PhD as a Fulbright Scholar at the University of California, Berkeley, an institution that had produced some of the greatest scientific discoveries of the twentieth century and had enough Nobel Laureates on staff to justify reserved parking spaces on campus for prize-winners. On top of that, my advisor-to-be had literally written THE book on my PhD topic. Needless to say, it was with a sense of excitement tinged with apprehension that I approached this new chapter of my life.
The seeds of my idea to undertake my PhD studies in the United States were sown during the Honours year of my Bachelor of Science degree at the University of Sydney. My Honours research in physical chemistry had led me to the fundamental question of how chemical reactions occur in liquids. Molecules are densely packed in liquids and so chemical reactions often involve the simultaneous interaction of many molecules: keeping track of each molecule is impossible, so the only feasible way to describe chemical reactivity is to treat the collective behaviour of molecules in liquids statistically.
Olympic Games, Opioid Research and Hospital Music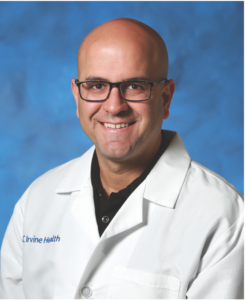 Thinking back to 20 years ago, I was entering my last year of undergraduate studies at the University of California, Irvine (UCI). I was moving forward on a project that would bring drama exercises to the pediatric ward. The project was part of a psychosocial pain therapy approach that helped children distract their attention from the fact that they were in the hospital setting.  In parallel, I was realizing that I needed a deeper understanding of the mechanisms mediating pain relief. I heard about the United States Fulbright fellowship program through our UCI scholarship office and was encouraged to apply. The benefit of the Fulbright was the opportunity to train in almost any country in the world.  The primary question was which country I would choose. The answer came from my interests in attending the Olympic games for Track & Field, scheduled for Sydney, Australia, in the year 2000. Although my race times in Division I athletics at UCI would not allow me to qualify, the interest to go to Australia remained. Fortunately, I could choose to use academics versus athletics to accomplish the goal.
The Greatest, Most Positive Experience of My Life
By Fulbright Alumnus Paul Chang (awarded 1989)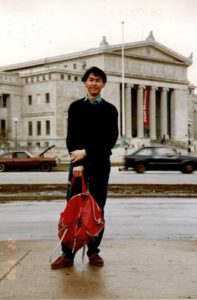 I'll give you the punchline to my alumni story right at the very beginning. Being a Fulbrighter has been the greatest, most positive experience of my life, on so many levels. On a personal level, the joy of finding out that I was awarded a scholarship was exhilarating, and gives me goosebumps thinking about it to this very day, despite the many years in between. Another highlight was the first time I met other Fulbrighters at a Fulbright conference in Chicago, not long after I had arrived. I remember thinking that, wow, here I was, with all of these interesting people from diverse backgrounds, but all with something fantastic in common! We all got on like a house on fire, and I felt humbled being in their presence. I still have that feeling, whenever I have the opportunity to get together at alumni functions back in Perth, or on occasion, in Canberra. To know that despite our individual circumstances, we all had the experience of living and working in the United States means that you are inextricably tied to the movement and the philosophy of Fulbright. I know that this experience gives us a lifetime of professional benefits, given the vast network we all belong to.
Adventure in the Northern Territory
By Fulbright Alumna Katherine Lacksen (awarded 2013)
When I think back to the start of my Fulbright journey, I see myself sitting across from my undergraduate research professor and mentor, Dr. James Porter, in his office in the back corner of the Ecology building at the University of Georgia. It is a familiar scene, I had spent many hours in that office the previous year pouring over data for a Florida Keys coral reef mapping project. Yet on that particular afternoon, a hot, humid Georgia day, we were not there to talk about coral pathogens or human wastewater runoff. Dr. Porter wanted to discuss my post-graduation plans for the coming year. Having participated in a study abroad trip to Australia the previous year, I was keen to get back to Australia, but certainly did not have a clear direction or path forward. I remember that afternoon in great detail because it was during this meeting that Dr. Porter asked if I was familiar with the Fulbright program (I was not), and he suggested that I apply for a scholarship in the fall.
Fulbright for Life
By Fulbright Alumnus Andrew Blyth (awarded 2012)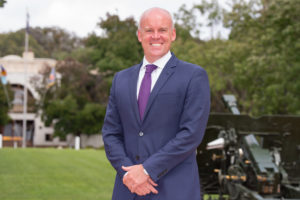 The phone call I received the morning I was awarded a Fulbright Scholarship is still fresh in my mind. To be bestowed such a prestigious award was immediately both affirming and daunting. Affirming, as my proposed research into off-grid energy solutions for the 1.5 billion global energy-poor was regarded important to Fulbright Australia; and, daunting, as people far more deserving than me have been conferred this esteemed honour in the past. It was my time to step up. The months before departing seemed to pass slowly despite the increased activity: visa applications, State Department briefings, booking flights and accommodation, interviewing house sitters, completing consultancy projects, and submitting a research paper for my master's degree. By the end of July, I was more than ready to head off and start my academic journey in the United States.
Beyond Mathematics
By Fulbright Alumna Suzanne Buchta (awarded 1995)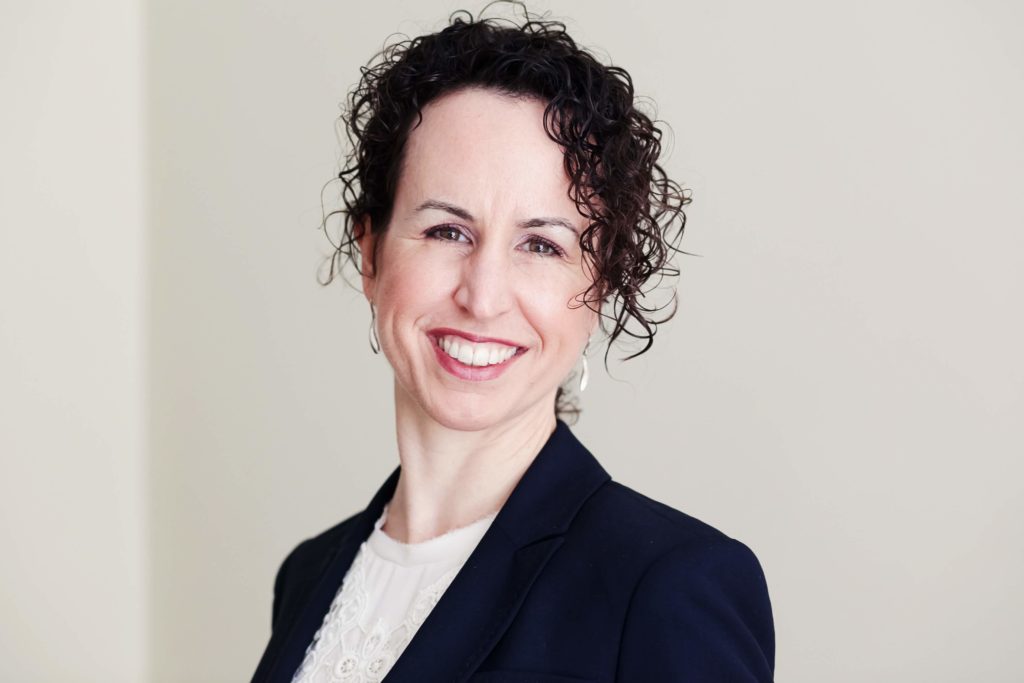 "Aren't you the woman who was recently given a FuuuullllBRIGHT?" Though I was familiar with Paul Simon's Graceland album from a young age, I was not at all familiar with the Fulbright Fellowship. I'm sure that for many years, I was naively substituting some embarrassingly incorrect lyrics for that line of "I Know What I Know."
I first learned about the Fulbright Fellowship when a professor at College of the Holy Cross kindly approached me with encouragement and guidance on applying. Back then, my parents had made it clear that, as soon as college was over, I would be financially on my own. So I was beavering away, applying for PhD scholarships, jobs and fellowships, including the Fulbright. When they pulled me out of a final evening's culmination festivities during a Spring Break week-long volunteering program, to take a phone call at a phone booth on the lamplit streets of Cape Charles, VA, to learn that I had been granted a spot on Australia's Fulbright Fellowship list, I was still fairly ignorant about the cache associated with a Fulbright Fellowship. But I knew that I had just received very good news.
Into the Insect Mind
By Fulbright Alumnus Andrew Barron (awarded 2001)
I'm dictating a first draft of this article wearing dark glasses sitting cross legged and hunched over a bumble bee colony in a small windowless room that is dazzlingly lit by banks of ultra violet fluorescent bulbs. I'm dictating rather than typing because I can't take my eyes or (much of) my attention off the bumble bee I've trained in a simple logic test. The room is to give my bumble bees a place where their colony can be kept warm and well fed and where they are not distracted. All the lights are to bring the light level inside up to full noon daylight level and spectrum. It's not an especially demanding test for my bee today: all she has to do is learn how the symbols on the outside of the puzzle box I've trained her to fly into relate to where sugar water is hidden inside the puzzle box. It wouldn't take a human adult or child long to figure out, and I'm pleased to see it's not taking her too long either. I set her trial after trial of the test.  She's so motivated to gather the sugar water she comes back so quickly to try it again she is usually back before I've had time to fully reset the test.  I'm timing her and taking notes and videoing her in 3-D so afterwards I can analyse how she sets about solving a task like this… read more.
Fulbright Opens Amazing Doors
By Fulbright Alumnus Alex Frino (awarded 2005)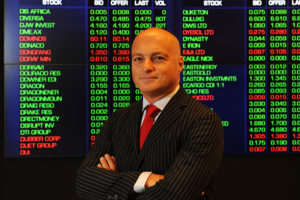 Being awarded a Fulbright Scholarship to study in the US in 2005 was a big deal for me – but just how big I couldn't have imagined when I first applied.
I must admit I didn't give myself much of a chance at gaining such a prestigious scholarship, but I put everything I could into my application and really "shot for the stars".
At the time I was chair of the School of Finance at the University of Sydney in my native Australia, with a strong research interest in stock market trading.
So I applied to Georgetown University and the US Commodity Futures Trading Commission, both based in Washington DC, asking them to host me for my Fulbright year should I be fortunate enough to succeed with my application. Georgetown had (and still has) one of the strongest finance research groups in the world, with a speciality in market micro-structure. The Commission is an independent agency of the US government created in 1974 to regulate futures and options markets to eliminate fraudulent trading activity.
"Take only memories, leave nothing but footprints"(*)
By Fulbright Alumnus Sean O'Toole (awarded 2015)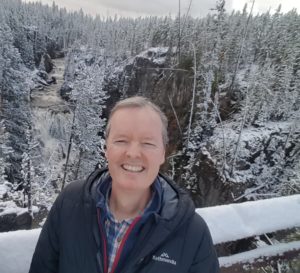 Western, non-Indigenous ontology and epistemologies dominate and underpin all of our knowledge, education and research processes. If we are to support Indigenous cultures in reclaiming their identity, values and traditions, the challenge is to find ways to incorporate and value their knowledges in education and career development – at all levels – by all educational institutions and organisations.
I spent the latter half of 2015 in the United States as part of my Fulbright professional scholarship. My investigation focussed on an understanding of the core principles, values and techniques in education and career development processes that have been most successful for Native American people. I was able to make contact with tribal charter schools, universities, tribal colleges, government, the corporate sector and a range of leading Native American professional bodies.
Parallel Lives: a Fulbright Story
By Fulbright Alumnus Elliot Rothenberg (awarded 1964)
In 1963-1964, my last year at Harvard Law School, I took a course on Conflicts of Laws. Teaching the subject was a visitor from Australia, the dean of the faculty of law of the University of Melbourne named Zelman Cowen. He told us that he liked teaching in America because, he put it, "the most important court for Australia is the U.S. Supreme Court." That he was a genius of the law goes without saying, but Prof. Cowen had as well remarkable political talents that he would amply demonstrate in the future. He possessed a delightful accent. It was somewhat similar to the British accent that Americans even then were familiar with through TV, but sufficiently different to be as exotic as Australia in general was to Americans back then. The consensus opinion was that Australia was a great country with friendly people who spoke the same language we did in a society that embraced informality and eschewed stuffed shirts. It was my kind of place, but it was the furthest away of any country in the world and few Americans actually went there.
Prof. Cowen became a friend, in fact my best one I had on the law school faculty. We talked about what I planned to do for the rest of my life and he encouraged me to apply for a Fulbright Fellowship to Australia, specifically to the University of Melbourne Law School where, if I got selected for the award, I would work with him on various projects. He himself had been a recipient of a Fulbright award. Zelman was very persuasive. He could talk anybody into doing anything. At age 24 I had never been outside of the U.S., and not to many places in it, so the idea of getting a prestigious grant to go to the end of the known populated world for a year was intriguing to say the least.
From Arkansas to Australia: An Entomologist's Journey into the Tropics
By Fulbright Alumna Jessa H Thurman (awarded 2017)
My Fulbright journey began when I met another scholar, Ikram Bahram who came to the U.S. from Afghanistan to study geology. We both met while teaching sections of an ecology camp for kids in Arkansas, and I like to think we became friends because we both knew we were peculiar. Before I met Ikram, I had thought entomologists and our love for studying insects were misunderstood, but Ikram quickly showed me my own biases at geologists and their love for studying rocks. We both had it rough, but our passion for these two fields of study seemed to transfer to the kids as they got excited about a new insect or unique rock. By the end of the camp, he told me, "I applied for Fulbright and it has changed my life. You should apply. You have the passion." I knew I would love to do a Fulbright research year, but I had no idea what project I could pursue or where, so I laughed and said, "one day, maybe."
Migration, Culture and Friendship across the Pacific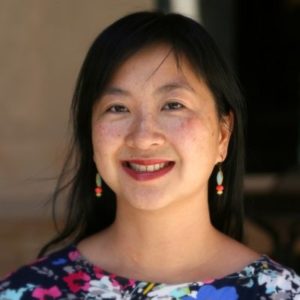 As a Fulbright scholar enrolled in a full-time Master's degree (M.Phil) during the early 2000s, my curiosity led me to make intergroup and cross-national comparisons of migrant and refugee resettlement policies, the structure of ethnic politics at the state-level, and to process trace the historical shifts in political attitudes towards refugees. Eventually, these questions and themes led me to produce a specific, book-length thesis about the experiences of the Chilean Australian Left and to provide an exile and refugee narrative account of the Chilean community's political adaptation, history, and public commemoration events, situated within a broader conversation about ethnic belonging, othering, and the subtle erosion of support for multiculturalism in a time of White-led xenophobia.
Research aside, the friendships I formed with my US Fulbright cohort were life-long, especially people whose work was vastly different from my own (a few examples were scholarly research on hydrology, insect biology or public health) and whose personal upbringing differed from mine in terms of US geographic region, race, class upbringing, and gender expression.
Historical Research, Wondrous Landscapes, and Remarkable Friends
By Fulbright Alumna Carole Fink (awarded 2004)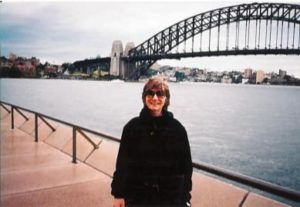 Although my Fulbright award occurred fifteen years ago, between March and July 2004, it left an indelible impression on my personal and professional life.  At the time I was Humanities Distinguished Professor of History at The Ohio State University and had just completed a prize-winning book: Defending the Rights of Others: The Great Powers, the Jews, and International Minority Protection, 1878-1938. Under my Fulbright grant, I was a Senior Scholar based in the History Department of the University of New South Wales. During my four-month stay I had the opportunity to do research and lecture and also to get to know a society of great vibrancy and complexity, and a country of great beauty and contrasts.
Finding my People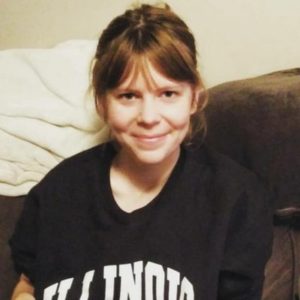 If you're familiar with David Foster Wallace, you might know that there can be a religiosity to fans of his work. This dedication shows itself in all kinds of good and less good ways, but one aspect of DFW fandom is that certain spots in America have become places of pilgrimage for those who love his writing. I'm one of those fans, and so every trip I've made to the States so far has been in some way a pilgrimage to Wallace. For my Fulbright program I went to Austin, TX, and Normal, IL. The Harry Ransom Center, at the University of Texas at Austin, houses the David Foster Wallace archive. You can go to the archive and see Wallace's draft manuscripts, his letters, his library of books that contain his notes in the margins, his notes to self. Because Wallace died in 2008, as fans we have to reconcile ourselves with knowing we won't be getting anything more from him as a writer. That's why something like the archive can be so cool to us. As for Normal, IL—that's where Wallace worked and lived and wrote. For the past five years there's been an annual David Foster Wallace conference held at Illinois State University. There's a local tourist map for people to go visit places where Wallace ate, drank coffee, wrote, lived, you can visit his old office. Devoted fans (those with resources and time to travel) go to Austin or come to Normal on this sorta-pilgrimage.
Seventy Years Ago
By Fulbright Alumnus Bruce Holloway (awarded 1950)
In late 1949 or early 1950 I saw an advertisement for Fulbright awards on a noticeboard of the Waite Agricultural Research Institute in Adelaide where I was working as a plant pathologist.  I had graduated with an Honours Bachelor of Science degree from the University of Adelaide, majoring in Botany and was doing a Master of Science degree at the time.  I had become interested in genetics, but at that time no Australian university had a Department of Genetics so study opportunities in this subject were limited.  A noted American botanist, James Bonner, had recently given several lectures at the University of Adelaide and I had taken the opportunity to speak to him.  He told me that his home institution, the California Institute of Technology (Caltech) was strong in genetics and my reading in genetics had included research workers from there.  I applied for a Fulbright scholarship naming Caltech as my preferred place of study.
In July 1950 I learnt that I had been awarded a Fulbright Scholarship which covered my travel, a Smith-Mundt award which provided living costs and a Caltech scholarship to pay tuition, all to cover a year's study.  At that time there was no passenger shipping between Australia and North America, so I travelled by air, Adelaide – Melbourne –  Sydney – Fiji – Canton Island – Hawaii – San Francisco – Los Angeles using three different airlines.  This was a very exotic experience for me as international air travel at that time was uncommon and expensive.
Navigating Beyond the Subject Matter
By Fulbright Alumnus David Rawson (awarded 2016)
Despite a steady stream of educational reform over the years, classrooms have not changed considerably from the age of the one-room schoolhouse of the 1800s. What have shifted—against a backdrop of unprecedented accountabilities—are the increased demands on teachers' time. My own experiences in schools have raised questions for me around teacher sustainability and the need for teaching and assessment practices which might foster it. These questions, and my understanding that the transformative potential of education has always been at the heart of J. William Fulbright's vision, gave rise to my Fulbright project.
My first days in the U.S. were spent alongside sixty other Fulbrighters from around the globe at a Gateway Program in Miami. Among the bustling crowds along the Port of Miami and the sidewalks overlooking the spectacular art on the Wynwood Walls, I found a like-minded group of people, and realised that the Fulbright program extends far and wide, and that I would be connected to this diverse and inclusive family for life. This "little bit of friendship," in the words of the venerable Senator, set the scene for a remarkable year of exchange.
Embarrassing Moments in (my) Fulbright History
By Fulbright Alumna Eliza Howard (awarded 2005)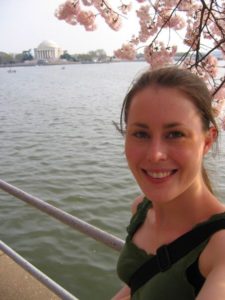 Receiving a Fulbright was—and remains—one of the proudest moments of my life. I am still grateful to those who chose me for this incredible experience, but to this day I still sometimes think that the committee got it wrong. Suffering from a massive bout of 'imposter syndrome', I initially thought that they had mislabelled the envelopes when I received my award. (I do realise that receiving the news by post dates me slightly, by the way.) But when I realised that I had in fact received a Fulbright, I was overwhelmed at the fact that perhaps they thought I was the type of person they were looking for.
The promotional brochures and website showed a more professional side of the award—pictures of lovely people meeting serious movers-and-shakers. In the end, I did collect some of these pictures myself. But there were many more moments of 'What am I doing?' and 'What did I just do?' Perhaps insights of my tales of woe will be helpful to those of you who initially think that maybe they picked the wrong person.
My Mythical Journey Around the World
By Fulbright Alumna Elizabeth Hale (awarded 1994)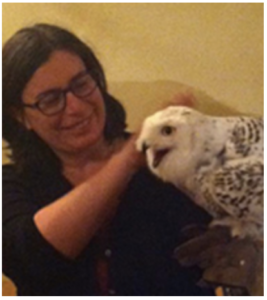 As a child in New Zealand I loved reading myths, legends, and fairy tales. I loved the idea of stories told, and shared, by ordinary people from around the world: the talking yams of African myth, the dragons of Wales, the Maori Taniwha, and the rainbow serpent of Australia.  They're stories that have echoes in the landscape, explain how the stars came to be, and show the magic lurking within the mundane. And while I loved reading generally (especially novels) I studied languages at high school (Latin, French, German) drawn to them by an interest in other cultures, and an appreciation of the people who taught them.
When I went to university at the University of Otago, it was with vague thoughts of going into interpreting. But I got hooked on studying literature as a subject in itself, and on ancient languages—Latin, Anglo-Saxon, Old Norse.  I loved the curious stories from ancient cultures, and the way that they live on in modern retellings, adaptations, and allusions.  I also got hooked on nineteenth-century novels, their rolling sentences and exploration of the process of how we become the people we are.  I did a double Honours degree at the University of Otago, in English (1992) and Latin (1993). And I wanted to continue my studies.
A Scientist's Creative Career Experiment
By Fulbright Alumna Ariel Marcy (awarded 2015)
The three of us trekked, stretching our legs after a lengthy car ride from Brisbane to Lamington National Park. I liked that the Park shared its name with the dessert traditionally used to welcome people to Australia. This trek was my welcoming to Australia by labmates and soon-to-be-friends, Kate and Ali. They were the kind of Aussies who wore hiking boots as regular shoes on an oppressive 35 degree (95 F) day.
This was one of the first things I noticed about them when I joined Dr Vera Weisbecker's lab as a Fulbright Scholar. They were Honours students and together we were studying Australia's bizarre mammals. Ali was asking, can a new lab technique improve brain evolution research? Kate was asking, why are there no flying kangaroos? I was asking, can Fulbright help me balance science and educational game design?
A Journey to Oz*
By Fulbright Alumnus Gregory Alexander (awarded 2016)
During my Fulbright I was a Visiting Professor at Macquarie University in Sydney and worked in the Australian Institute of Health Innovation. My Fulbright experiences have forever re-shaped my perspectives of environments, international issues, and cultures within Australia and beyond.
There are many benefits of being a United States Fulbright Ambassador to a far-away country. For example, before I lived in Australia I did not know the answer to the following question: What do the Grey Headed Flying Fox Bat, Wombat, Koala, and Dingo have in common? During my Australian visit, I learned many things about these species. I'll share a couple of things. First, they are all unique animal species of Australia. Second, the Grey Headed Flying Fox Bat is a nocturnal 'megabat' averaging 3 three feet in width from wing tip to wing tip and has a diet of mainly pollen, nectar and fruit. This species is unique in that it has the head and body of a fox, but the wings of a bat. My first encounter with this species occurred during a nighttime stroll along a street in Sydney when one of the bats flew just above my head. At that first encounter, I did not know these megabats ate mostly pollen, nectar and fruit. You can imagine the rest.
Fulbright Friendships
By Fulbright Alumnae Michelle Rourke and Shruti Gujaran(awarded 2017 and 2016 respectively)
The power of the Fulbright Scholarship to further the careers of individual recipients is recognizable in every Scholar's personal story. Our separate journeys are easy to trace. The professional connections we made during our placements are extremely valuable and the counterfactuals about how our careers might have turned out without the Fulbright Scholarship are individually comprehensible.
What is harder to comprehend is how every Fulbright Scholar's intercontinental friendships contribute to an unquantifiable but genuine public good. Every single relationship forged by a Fulbright Scholar during their placement adds yet another node to a robust global network of people with diverse ideas and values, from different countries and cultures. These relationships add up to more than the sum of their parts and they contribute to meeting Senator Fulbright's vision for the Scholarship:
Protecting Indigenous Children: A Tale of Two Legal Systems
By Fulbright Alumna Marcia Zug (awarded 2017)
As a child I was captivated by stories of life on the American frontier. Through these stories I imagined taking a covered wagon across the Oregon Trail, living in a little house on the prairie or striking gold in a California boom town. What I didn't spend much time thinking about were the millions of Native Americans affected by this westward expansion. As I grew up, I learned this history, but I still understood it as something that happened in the past and had little relevance to modern day people or politics. It was only upon reaching university that I finally began to understand that many of the Federal Indian policies I had come to associate with an unenlightened past, were still occurring in the present. This realization had a profound effect on me. My desire to help address these injustices is what led me to my current position as a law professor at the University of South Carolina where I write on federal Indian policy with a particular focus on laws protecting Indian families and tribal sovereignty.
Ripples in Spacetime
By Fulbright Alumna Sylvia Biscoveanu (awarded 2017)
At this moment, the space you occupy is shaking from a background of gravitational radiation. You are being stretched and squeezed in all directions by gravitational waves from the most distant reaches of our universe. Gravitational waves are ripples in the fabric of spacetime caused by the violent acceleration of extremely massive astrophysical objects, but you don't have to worry about getting ripped apart by gravitational radiation anytime soon; by the time these waves reach Earth, the spacetime distortion they cause is less than the diameter of a proton.
Because these signals are so weak, it takes an extremely sensitive instrument to detect them. The Laser Interferometer Gravitational Wave Observatory (LIGO) consists of a pair of 4-kilometer-long, L-shaped lasers that use the characteristic interference pattern of the laser light to detect when a passing gravitational wave has squeezed one arm and stretched the other. The LIGO Scientific Collaboration announced the first direct detection of gravitational waves from a merging pair of black holes two years ago, exactly one hundred years after they were first predicted by Albert Einstein's Theory of General Relativity. This was such a monumental discovery that the scientists who first designed the experiment were awarded the Nobel Prize in Physics in 2017, while I was serving as a Fulbright Postgraduate Scholar at Monash University in Melbourne, using LIGO data to study the gravitational wave background.
Making Memories in Australia
By Fulbright Alumna Michelle Meade (awarded 2013)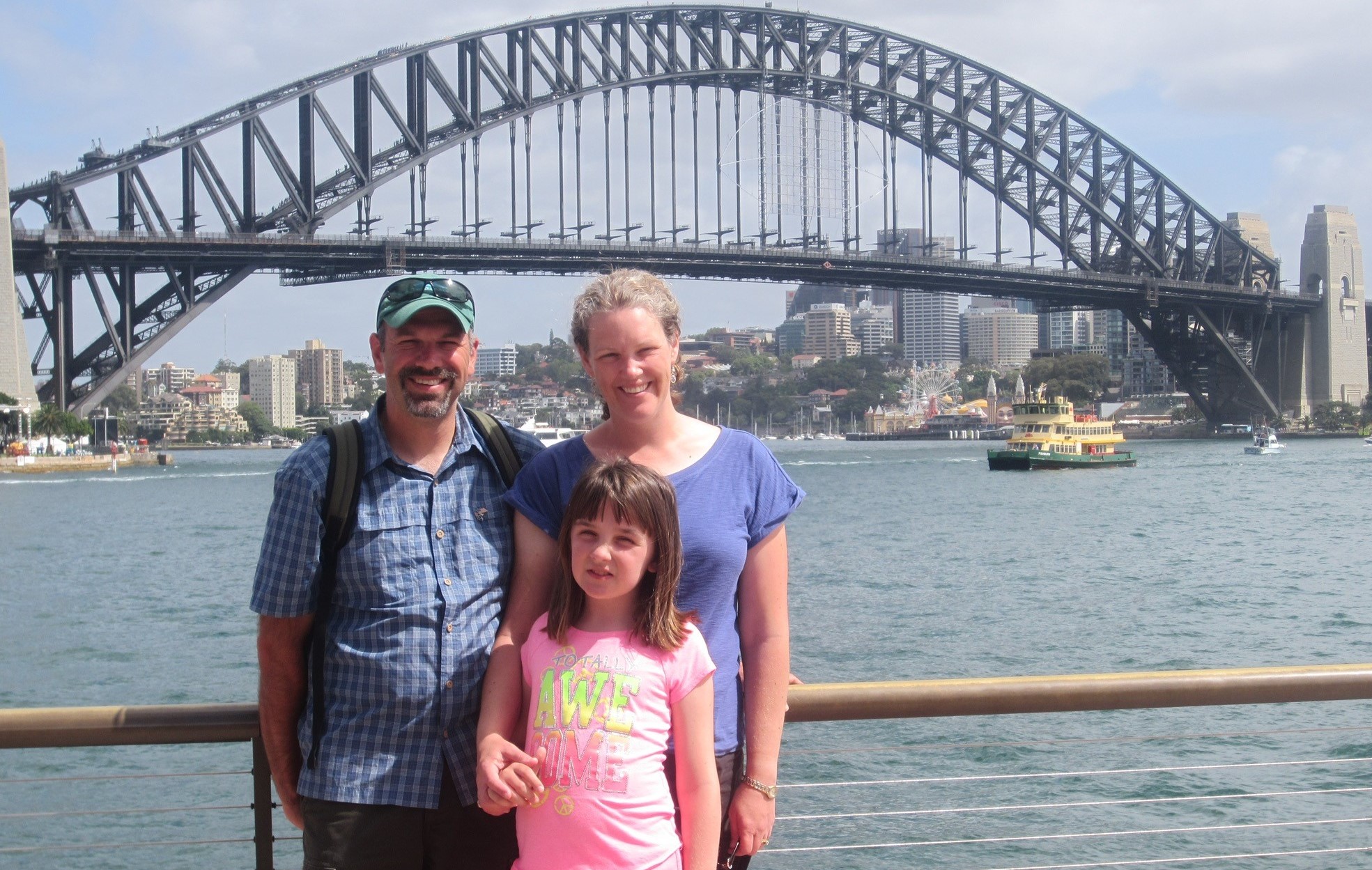 Our memories, and the memories we share with others are a critical aspect of daily life. My research focuses on understanding how memory works and what factors influence what we remember. More specifically, I'm interested in understanding how our individual memories are influenced when we remember with other people. We frequently collaborate with others on memory tasks: friends and families reminisce together about past past events, students work together in the classroom, and older adults rely on each other to remember critical details. Of course, not all groups are equally successful when they collaborate. My research examines why collaboration disrupts individual memory in some settings and enhances individual memory in other settings (i.e. when individuals remember a greater amount of accurate information when working with a partner than when working alone)… read more.
Finding the Balance
By Fulbright Alumnus Michael Raitor (awarded 2017)
Nearly one in three adults over 65 will experience a fall in the next year. Falls often result in long-lasting health effects that significantly reduce an individual's quality of life. Fall-related injury is not only devastating on a personal level, it has widespread financial effects in both the U.S. and Australia. Fall-related injuries are estimated to cost the U.S. healthcare system over $30 billion (USD) annually. As our global population continues to age, reducing the frequency and severity of fall-related injuries is essential to enabling older individuals to live fulfilling lives while minimizing the cost to healthcare systems.
During my U.S. Fulbright Postgraduate Scholarship, I spent nearly one year at the University of New South Wales (UNSW), in Sydney, Australia. My work at UNSW focused on developing technology to prevent fall-related injuries in the elderly. I was fortunate enough to work with a team of researchers with a broad set of academic and professional backgrounds. The principle investigator of my research project, Professor Nigel Lovell, is a leader in the fields of neuroprosthetics, telemedicine, and fall detection. Professor Lovell's previous work made large contributions to increasing the duration and quality of life for elderly people by enabling them to "age in place" in their communities rather than needing to move to a nursing home so they could be monitored for falls. Detection of a fall after it has occurred is incredibly important to ensure the user receives the medical attention they need as soon as possible. Accurate and fast fall detection is important, but is ultimately limited in its effectiveness because the user still falls and is potentially injured before the system is activated. That is where my Fulbright project comes in.
From Music Tutor to University Leader
By Fulbright Alumnus Warren Bebbington (awarded 1976)

Becoming a Tutor in music at the University of Melbourne in 1974, when I had just graduated with my bachelor's degree, soon filled me with more questions than I had answers for. In those days, music training in Australian conservatories mostly followed dated British models, and opportunities to do specialist postgraduate study were limited. I soon hungered for advanced study abroad. Exploring the course options in Europe and the USA, I noticed that many of the texts I had used in my undergraduate course were written by musicologists teaching in New York; so having successfully obtained a Fulbright award, and with a travelling scholarship from Australia, I set out for "The Big Apple," where I enrolled for a PhD in Musicology… read more.
Next Door to Sputnik; Alongside Armstrong in Spirit!
By Fulbright Alumnus Paul Grimwood (awarded 1965)
Sputnik was launched in the early sixties. I went to Cornell University in 1965, under the banner of Fulbright, to do research into spacecraft re-entry problems. Part of our context was the moon race. For instance, I came from home to my lab to watch Armstrong's moon landing.
Mine was just one of the contributions of many to the grand space efforts.
I was a Fulbright Scholar from 1965 until 1970. A long time ago!
It is true that the money from the scholarship, along with teaching and research assistantships from Cornell University, made it possible for me to complete my doctorate at Cornell, and be a post-doctoral fellow for a year. I value that.
At the same time I value the principles that William Fulbright espoused in establishing the scholarships. In particular, I value the notion that the scholarships foster learning  and educational experiences that lead on to pursuits in the broader career of the Fulbright Scholar. There was no restriction on the Scholar's journey. There was simply encouragement that the Scholar contribute to his or her community, and perhaps that could be in the Scholar's homeland.
A Professional, Personal, and Family Experience Like No Other
By Fulbright Alumnus Tim Carey (awarded 2017)

Being awarded a Fulbright Senior Scholarship enabled me to spend four months at the Center for Behavioral Health Innovation (BHI), Department of Clinical Psychology, Antioch University New England. The University is a very small postgraduate university of approximately 1000 students. The Department of Clinical Psychology is one of five departments at the University and offers a Doctorate of Clinical Psychology. The University has a very strong and explicit social justice focus with many messages on noticeboards about the importance of equality, acceptance, and understanding.
It was a privilege to spend time at BHI learning about the work that they do. They are a small center led by two of the faculty members of the Department of Clinical Psychology and six other staff. They partner with organisations in rural and underserved communities helping these organisations to establish systems of ongoing monitoring and feedback in order to promote the effectiveness of the services they deliver. During my time there BHI staff were working with schools, health centres, and philanthropic organisations on various projects. The evaluation context in the US is quite different from Australia with the Federal Government in the US mandating that a proportion of funding (commonly 20%) for services and programs be allocated to the evaluation of those interventions. Funding for BHI largely comes from this requirement.
Teaching machines to play fair
By Fulbright Alumnus Daniel McNamara (awarded 2016)
I had the good fortune to visit the Machine Learning Department at Carnegie Mellon University in Pittsburgh as a Fulbright Postgraduate Scholar in 2016-17. During my eight months there I had the opportunity to learn from a technically brilliant group of academics and students who are designing algorithms that will shape the future.
As part of my Fulbright program, I participated in an Enrichment Seminar on Civil Rights in the United States. The seminar was held in Atlanta – birthplace of the Civil Rights movement and to this day an important centre of African-American political activity. More than 100 Fulbrighters from around the world heard from African-American leaders and activists, visited the Civil Rights Museum and Martin Luther King's tomb, and ran a story-telling workshop at a local school.
Algorithmic decision-making and fairness
Joining the dots between seemingly disparate subjects – the latest technical developments in machine learning and the political struggle for racial equality in the US – I became interested in the challenge of ensuring that decisions made by machines are fair. This has become an important and rapidly emerging field of research which is attracting attention from scholars in machine learning, law, philosophy and other disciplines. And everyone else – whose lives are increasingly influenced by decisions made by algorithms – are keenly awaiting solutions.
From Upwey to the USA: A Wonderful Professional and Personal Journey
By Fulbright Alumnus Matthew Clarke (awarded 2017)

Over the last decade, 400 natural disasters have killed more than 100,000 people and affected a further 120 million annually. The international community provides tens of billions of dollars to assist local communities impacted by these humanitarian emergencies. Increasing the professionalization of leaders and managers of humanitarian disasters is critical to ensure the most effective recovery of communities and countries as well as the most efficient use of resources. I was extremely fortunate to be awarded the 2017/8 Fulbright Professional Scholarship in Non-Profit Leadership in order to better understand how the humanitarian sector works in the US and share the work occurring in Australia at the Centre for Humanitarian Leadership (CHL) – a joint initiative of Deakin university and Save the Children Australia.
My Fulbright program was split over two sites. The first location was Boston, whilst the second location was in Washington DC. Both these locations allowed me the opportunity to work alongside an array of institutions and individuals that have expertise that directly touches upon the work being undertaken at Deakin's CHL…  read more.
Copyright © 2021 – Fulbright