A professional, personal, and family experience like no other

Being awarded a Fulbright Senior Scholarship enabled me to spend four months at the Center for Behavioral Health Innovation (BHI), Department of Clinical Psychology, Antioch University New England. The University is a very small postgraduate university of approximately 1000 students. The Department of Clinical Psychology is one of five departments at the University and offers a Doctorate of Clinical Psychology. The University has a very strong and explicit social justice focus with many messages on noticeboards about the importance of equality, acceptance, and understanding.
It was a privilege to spend time at BHI learning about the work that they do. They are a small center led by two of the faculty members of the Department of Clinical Psychology and six other staff. They partner with organisations in rural and underserved communities helping these organisations to establish systems of ongoing monitoring and feedback in order to promote the effectiveness of the services they deliver. During my time there BHI staff were working with schools, health centres, and philanthropic organisations on various projects. The evaluation context in the US is quite different from Australia with the Federal Government in the US mandating that a proportion of funding (commonly 20%) for services and programs be allocated to the evaluation of those interventions. Funding for BHI largely comes from this requirement.
While working at BHI we developed a project to investigate the factors that might be important in establishing and sustaining ongoing monitoring and feedback within an organisation. I interviewed 15 people from organisations with whom BHI had partnered at some time over approximately an eight year period. The people I interviewed had different roles within the organisations from leaders to service providers but they all spoke emphatically about the value of evaluation. They explained that, through ongoing monitoring and evaluation, they could make sure that the help that was being delivered really was experienced as help by the service recipients. They also emphasised the importance of having buy-in from the leadership of the organisation and of embedding systems within daily routines so that "the right thing to do is the easy thing to do". Unanimously, interview participants spoke of the importance of the data they collected in terms of being able to engage with communities, communicate with funders, and "tell stories that touch people's hearts as well as their heads".
As a complementary aspect to my project I was fortunate to be able to speak with Dr Richard McKeon, who is Chief of the Suicide Prevention Branch of the Substance Abuse and Mental Health Services Administration. Like the people I interviewed, Dr McKeon emphasised the importance of collecting data and basing program decisions upon the data that are collected. Dr McKeon argued strongly that having data to highlight an issue can become an important way of persuading people that something needs to be done and to answer basic questions.
The work at BHI and the learnings from the project I conducted have important policy and practice implications for service delivery in remote health settings of Australia.
In addition to the work at BHI I had the opportunity to participate in the Oz to Oz program at Kansas State University. I was hosted by their Master of Public Health program and got to meet senior university personnel and learn about some aspects of their approach to public health. Their public health program is interesting because it is not delivered within a medical program or department. While I was at Kansas State University I delivered a colloquium titled "Defining Health: Issues and solutions". I provided a related colloquium back at Antioch University titled "Health as Control: An organising principle for the biopsychosocial model". These speaking engagements enabled me to discuss ideas from my recently published book "Patient-Perspective Care: A new paradigm for health systems and services". A further invitation to speak to residents and students of the Family Medicine Residency at the Eastern Maine Medical Center and to staff of Acadia Hospital in Bangor, ME allowed me to explore these ideas in greater detail with a talk titled "Improving Health in Rural and Remote Contexts with Patient-Perspective Care". Further teaching opportunities arose with three classes provided in the Brief Psychotherapies course of the Doctor Clinical Psychology program at Antioch.
I was fortunate to have my family accompany me to Keene, NH for the duration of the Fulbright Scholarship. I think we benefitted just as much personally as I did professionally from the time we spent involved in the community life of Keene. It was wonderful to experience occasions such as Halloween, Thanksgiving, and Christmas in the US with new-found friends and their families. Among other things, we picked blueberries and apples, carved pumpkins, turkey trotted at our son's elementary school, trick-or-treated around the neighbourhood, and did some snow tubing. We also discovered that the saying "I'll be there with bells on" originated in New England and we had many interesting discussions about New Hampshire's state motto: Live free or die.
It's an enormous privilege to become a Fulbright Scholar and tremendously humbling to be a part of the legacy Senator Fulbright started more than half a century ago. There was a real sense as I was undertaking the Fulbright Program that I was "living the dream". There wasn't ever a point when I wanted the dream to end. I still don't. Thankfully, as a Fulbright Alumni, the dream can live on.
Share your Fulbright story too! Write to: alumni@fulbright.org.au
Teaching machines to play fair
I had the good fortune to visit the Machine Learning Department at Carnegie Mellon University in Pittsburgh as a Fulbright Postgraduate Scholar in 2016-17. During my eight months there I had the opportunity to learn from a technically brilliant group of academics and students who are designing algorithms that will shape the future.
As part of my Fulbright program, I participated in an Enrichment Seminar on Civil Rights in the United States. The seminar was held in Atlanta – birthplace of the Civil Rights movement and to this day an important centre of African-American political activity. More than 100 Fulbrighters from around the world heard from African-American leaders and activists, visited the Civil Rights Museum and Martin Luther King's tomb, and ran a story-telling workshop at a local school.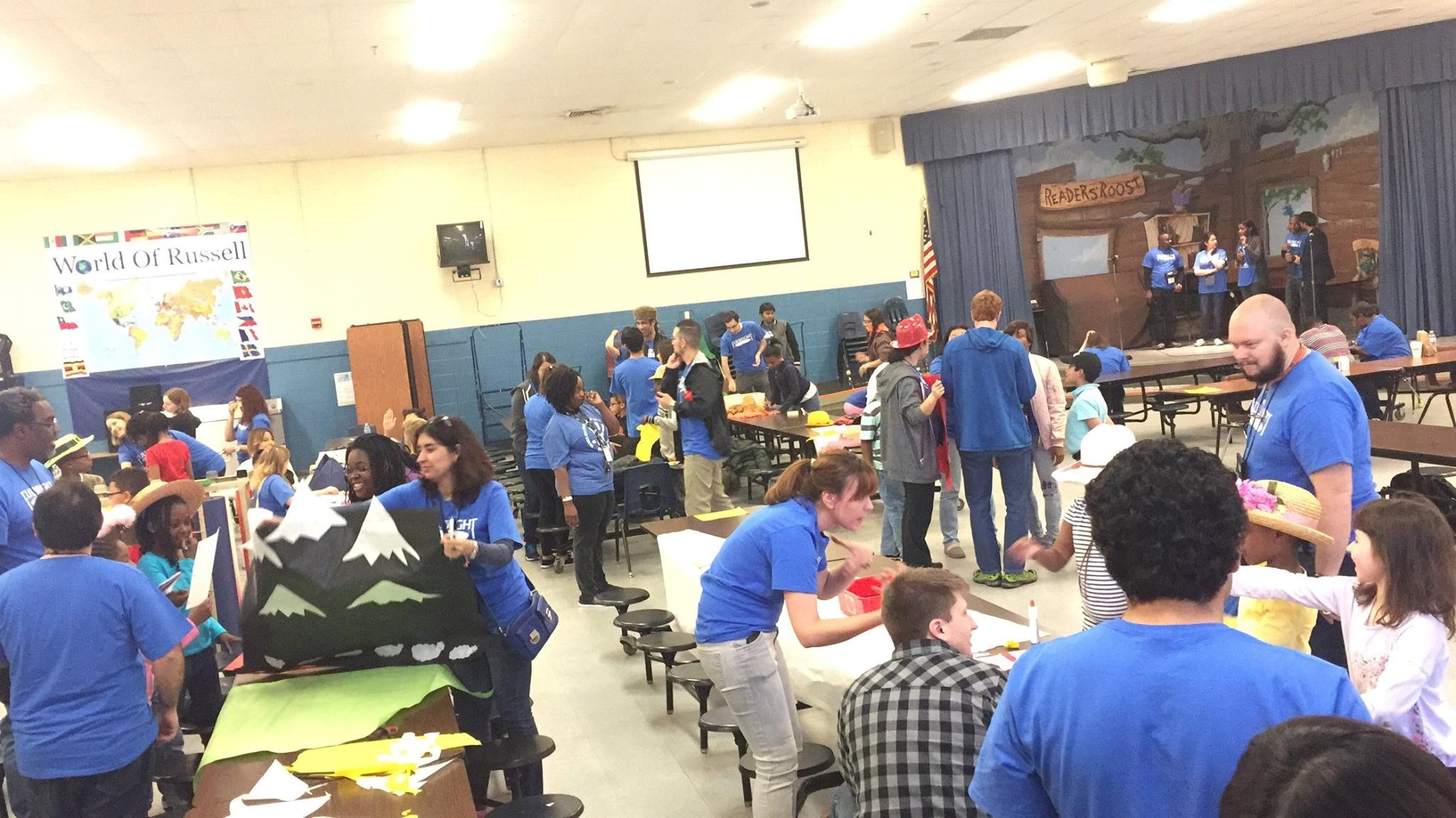 Fulbrighters ran a story-telling workshop for Atlanta school students as part of an enrichment seminar on Civil Rights in the United States held in March 2017. Photo credit: Christopher Nagel.
Algorithmic decision-making and fairness
Joining the dots between seemingly disparate subjects – the latest technical developments in machine learning and the political struggle for racial equality in the US – I became interested in the challenge of ensuring that decisions made by machines are fair. This has become an important and rapidly emerging field of research which is attracting attention from scholars in machine learning, law, philosophy and other disciplines. And everyone else – whose lives are increasingly influenced by decisions made by algorithms – are keenly awaiting solutions.
Machine learning systems are now widely used to make all kinds of decisions about people's lives – such as whether to grant someone a loan, interview someone for a job or provide someone with insurance. There is a risk that these algorithms may be unfair in some way, for example by discriminating against particular groups. Even if not intended by the algorithm designer, discrimination is possible because the reasoning behind the algorithm's decisions is often difficult for humans to interpret. Furthermore, artefacts of previous discrimination present in the data used to train the algorithm may increase this tendency in the algorithm's decisions.
An interesting example is the use of recidivism risk scores, which are commonly used in criminal sentencing in the United States. The news organisation ProPublica investigated one widely used system, COMPAS. The investigation showed that black defendants received higher risk scores than white defendants. Furthermore, the risk scores made different kinds of errors for defendants of different races. Black defendants were overrepresented among the false positives: people who were given a high risk score but did not re-offend for the next two years. Conversely, white defendants were overrepresented among the false negatives: people who were given a low risk score but did in fact re-offend.
Baking in fairness
To remove or minimise discrimination effects caused by the use of machine learning systems, fairness may be 'baked in' to algorithm design. This approach benefits users of such algorithms, particularly those in social groups that are potentially the subject of discrimination. Moreover, as rapid technological progress drives disruptive social change and in turn resistance to such change, such design decisions will be required to maintain the 'social license to operate' of companies using the algorithms.
Incorporating fairness into algorithm design also has a role to play in the effective regulation of algorithms. For example, fairness is considered in the European Union's General Data Protection Regulation, which comes into force this year. Paragraph 71 of the preamble states:
In order to ensure fair and transparent processing … the controller should…  secure personal data in a manner … that prevents, inter alia, discriminatory effects on natural persons on the basis of racial or ethnic origin, political opinion, religion or beliefs, trade union membership, genetic or health status or sexual orientation.
The thorny question remains: how do we define fairness? Machine learning researchers are now joining a discussion previously led by philosophers and legal scholars. A seminal study led by the Harvard computer scientist Cynthia Dwork proposed two notions of fairness. Group fairness means making similar decisions for one group compared to another, while individual fairness means making similar decisions for individuals who are similar. The two notions of fairness are potentially in tension: group fairness promotes equal outcomes for each group regardless of the characteristics of the individuals that make up the groups, while individual fairness provides individuals who are similar with equal treatment regardless of their group membership.
Transforming data to achieve fairness
Machine learning algorithms learn from previous examples. One approach to ensuring fairness is to transform the data accessed by the algorithm. The idea is to remove information about group membership (e.g. gender, race) from the data to protect particular groups from discrimination. However, it is typically not as simple as removing a single column in the data, since it may be possible to infer group membership from the other columns. A classic example is the historic practice of 'redlining', where decision-making based on loan applicants' neighbourhood was used as a proxy for racial discrimination.
Machine learning methods such as neural networks may be used to transform data so that membership of a particular protected group can no longer be inferred. For a given data transformation, it is possible to quantify the extent to which it improves group fairness, as well its impact on individual fairness and the usefulness of the transformed data. This kind of guarantee can allow a regulator to approve the transformed data prior to its use in decision-making. Even if the decision-maker attempts to discriminate against a particular protected group, their ability to do so will be limited because the required information has been removed by the data transformation.
Code-ready fairness
Traditionally, fairness has been 'codified' in rather general terms in our legal system, and enforcement has relied upon a common understanding of fairness across society. But computers lag behind us on qualitative reasoning abilities. Our new challenge is to provide definitions of fairness that are precise enough to be embedded in computer code.
Share your Fulbright story too! Write to: alumni@fulbright.org.au
From Upwey to the USA: A wonderful professional and personal journey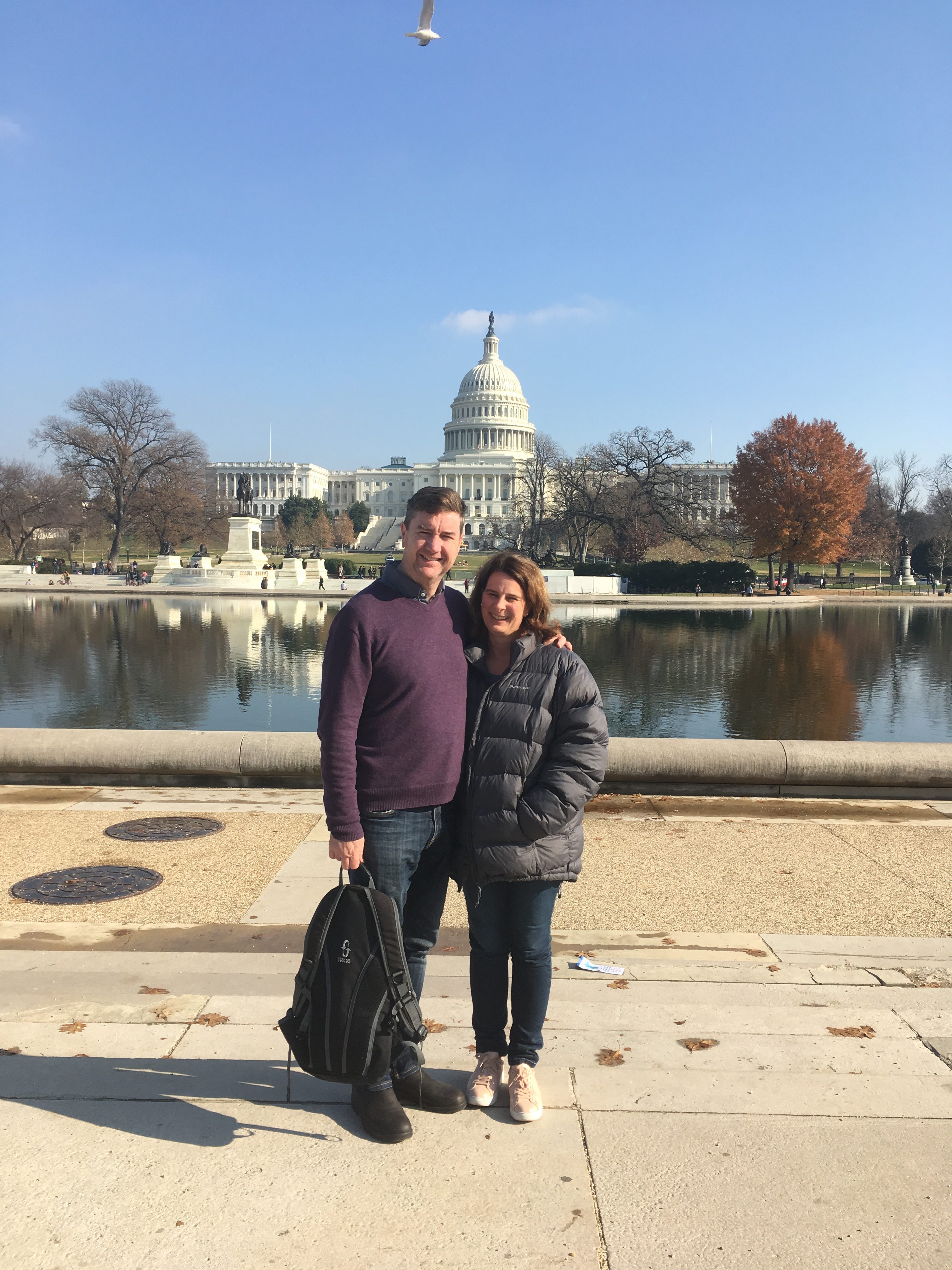 Over the last decade, 400 natural disasters have killed more than 100,000 people and affected a further 120 million annually. The international community provides tens of billions of dollars to assist local communities impacted by these humanitarian emergencies. Increasing the professionalization of leaders and managers of humanitarian disasters is critical to ensure the most effective recovery of communities and countries as well as the most efficient use of resources.
I was extremely fortunate to be awarded the 2017/8 Fulbright Professional Scholarship in Non-Profit Leadership in order to better understand how the humanitarian sector works in the US and share the work occurring in Australia at the Centre for Humanitarian Leadership (CHL) – a joint initiative of Deakin university and Save the Children Australia.
My Fulbright program was split over two sites. The first location was Boston, whilst the second location was in Washington DC. Both these locations allowed me the opportunity to work alongside an array of institutions and individuals that have expertise that directly touches upon the work being undertaken at Deakin's CHL.
Whilst in Boston, I spent time at uft University's  Feinstein Centre for International Affairs and the Harvard Humanitarian Academy. Both academic institutions provided opportunities to better understand how the CHL at Deakin might evolve over time. The Feinstein Centre has been in operation for 25 years whilst the Harvard Humanitarian Academy is less then 10 years old. Both institutes undertake research and teaching. Whilst at both institutions, I was able to discuss the need for the CHL to develop its own research agenda and seek advice as to how this might occur. Members from both institutions were very keen to assist and provide expert advice and support. It was also evident from visiting these two centres and observing their teaching that the teaching programs at the CHL are world class. This means that when seeking international collaborations and partnerships in this sphere that we can do so with confidence and knowledge that we are actually adding value. During the second phase, I was in Washington DC, I was hosted by the Humanitarian Business Group within Save the Children US. Given Deakin's very strong relationship with Save the Children Australia, it made sense to extend this existing institutional relationship by spending time with US colleagues. In addition to meeting a rage of humanitarian workers and leaders at Save US, I was also able to make contacts with colleagues in an array of other aid agencies, including Mercy Corp, World Vision, Relief International as well as USAID and the Centre for Strategic and International Studies. Across these meetings, I better understood the humanitarian sector in the US and possible opportunities for cross-country work.
Over the course of my 25-year work career, I have not had such an experience that equates to this Scholarship. In addition to the length of time away from 'normal' duties, which has allowed a certain level of refection and planning, the Fulbright scholarship has brought me into contact with people I would normally not be able to access. This access has increased the information I have been able to receive and heightened the level of conversation I have been able to participate in. I now have a list of contacts in the Humanitarian sector that I can now confidently draw upon in the ongoing development and building of the CHL. During the three months away, I have been able to assess my professional career and the impact I have made and the impact I would like to make in the future. I return to Australia even more sure that the work being undertaken at the CHL is valuable and of world class. I return wanting to extend its influence and its impact within the humanitarian sector.
Separate to these professional experiences, I have been very fortunate to have had my family with me over the course of the Scholarship. This was perhaps the main reason I was able to consider applying for the Scholarship. Had they not been able to accompany me, it would have been impossible to spend this much time away. We had the most wonderful experiences as a family – from Christmas in New York, to a weekend at a snow resort, to visiting historical Civil War battle sites to attending NBA and NFL games to watching our 9-year old daughter step onto an iconic yellow School bus each day on the way to school! Of course, not all experiences where positive: all our children required additional immunization shots to be eligible to attend School. We found our way to the local health clinic and the two younger children received their needles without incident. However, soon after our 17-year old daughter received her needle, she stood up and promptly fainted – She fell face first onto the floor! There was blood everywhere as she had split her nose open. As I cradled her (trying to avoid the blood), our 9 year old daughter then fainted. So, I was holding one child, whilst my wife held another. Very soon we were surrounded by 6 paramedics and some very concerned health clinic nurses!. Seeing inside an ambulance and emergency ward was not high on our 'to do' list, but all ended well with the 17 year old fronting up to School the next day – with two black eyes!!
All of these experiences have been remarkable and only possible through the generous support of this Scholarship. It has changed the way I understand my own professional sector, but just as importantly it has enhanced my entire family's understanding of the US and the relationship between our two nations. It has been career and life changing.
Share your Fulbright story too! Write to: alumni@fulbright.org.au