Malcolm Feeley
Distinguished Chair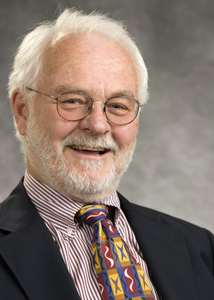 | | |
| --- | --- |
| Home Institution | University of California |
| Host Institution | Flinders University |
| Award Name | Fulbright-Flinders University Distinguished Chair in American Political Science (sponsored by Flinders University) |
| Discipline | Political Science |
| Award Year | 2012 |
"Over the past thirty years, the movement for privatisation of prisons has made substantial gains in the US, Great Britain, and Australia. As of 2010, over thirty states in the US have at least one private prison and many more privately operated jails; Great Britain has at least eleven private prisons; and Australia has at least seven."
Professor Malcolm Feeley, Professor in law in the University of California, Berkeley has been awarded one of two Fulbright Flinders University Distinguished Chairs in American Political Science. Malcolm will come to Australia for five months to undertake research into privatisation in the criminal justice system in Australia as part of a comparative study he is undertaking of the subject in the US, England and Australia.
"I am engaged in a policy history of the role of entrepreneurs in developing the modern criminal justice system in the United States, England, and Australia," Malcolm said.
"I am particularly interested in the role of private contractors in operating prisons and private police. I have examined private contractors in supplying police services and running jails and prisons in the United States (and to a lesser extent England and the Continent), and the next obvious place to look is Australia—New South Wales is reported to have the highest proportion of prison inmates held in private prisons than any other single jurisdiction in the world."
Malcolm has a BA in Political Science and English from Austin College Texas; an MA in Political Science and Sociology of Law from the University of Minnesota; and a PhD in Political Science, University of Minnesota. He has an eminent teaching career and has published widely. He has received many awards including being appointed as a Russell Sage Foundation Fellow; and the Silver Gavel Award, American Bar Association. He has had a term as President American Law and Society Association. He has also been awarded numerous fellowships and grants.