Donate to Fubright
The Fulbright Program: A Valuable Investment in Educating Future Thought Leaders
The Fulbright Program supports the very best Australian and U.S. researchers as they develop cures for cancer or bring hearing to the deaf; as they explore innovative ideas to address food bio-security or global environmental issues, or as they help us understand who we are are through the humanities and creative arts.
More than seventy-five years have passed since the Fulbright Act was signed into law by President Truman, and we are appealing to state governments, individual universities, private organisations, alumni, and private sector support to help us continue our mission to support bilateral educational and cultural exchange.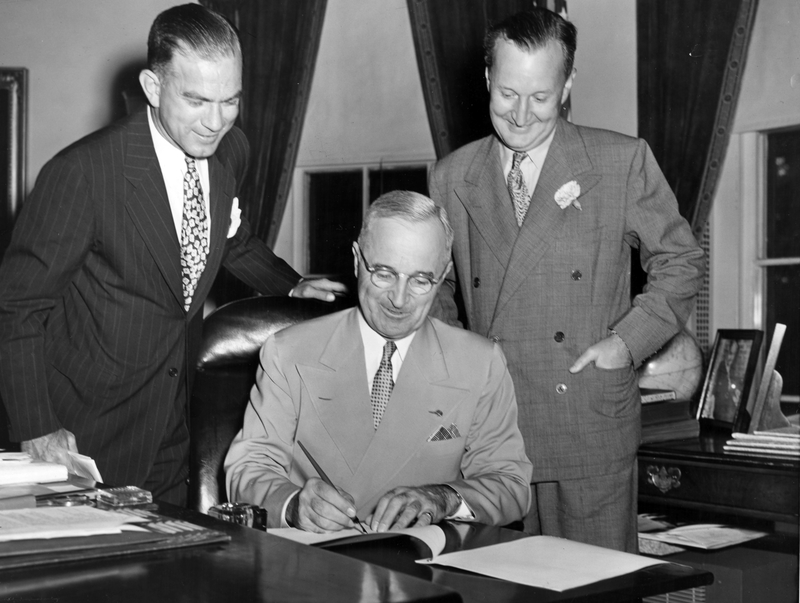 To continue to attract the brightest students, scholars and professionals, regardless of their financial situation, we are seeking to:
bolster state scholarship endowments.
increase core funding to provide more grants and cover tuition fees for postgrad awards in the U.S.
establish new, impactful Fulbright Scholarships to ensure the continuation of the Program in perpetuity.
Fulbright Scholars reach across all disciplines, career stages, and cultural and socioeconomic backgrounds. An investment in Fulbright is an investment in the next generation of Australian thought leaders and cultural ambassadors.
Donate Now
If you are in the U.S., you can make a tax-deductible donation by clicking on this link
Why your support matters
Since 1949, Australians and Americans have crossed the Pacific to study in world-class institutions. Fulbright Scholars have returned to their home country with new knowledge, practical skills and enduring personal and professional relationships.
Your donation will:
invest in a relationship of vital bilateral importance
strengthen bilateral ties between universities and scholars
provide long-term reliable funding to attract and support a greater number of applicants.
Australia's research in a whole range of fields sits amongst the top in the world.
Your donation will:
help connect innovative research with top institutions and top R&D groups
take the research of our "best and brightest" to the world
support research that can have real impact.
Universities have a long and productive relationship with business and industry.
Your donation will:
support talented future leaders to influence change and drive innovation in a field of study which reflects your priorities and values.
contribute to productive relationships with business and industry.
Support the 70th Anniversary Scholarship in honour of Jill Ker Conway
Dr Jill Ker Conway AC is one of the most outstanding alumni of the Australian-American Fulbright Program. In this 70th Anniversary year, the Commission is seeking to endow a Fulbright scholarship fund in her honour. Dr Jill Ker Conway AC grew up in the Australian outback and in 1960 she won a Fulbright scholarship to study at Harvard, where she earned a PhD in History. Jill was the first female vice-president of the University of Toronto, president of Smith College and chair of the property group Lendlease. She authored bestselling memoir books The Road from Coorain, True North and A Woman's Education. In 2013 she was both awarded the National Humanities Medal by President Obama and appointed an Honorary Companion of the Order of Australia by the Australian Government for "eminent service to the community, particularly women, as an author, academic and through leadership roles with corporations, foundations, universities and philanthropic groups".
Support a Fulbright State Scholarship Fund
Fulbright state/territory scholarships aim to encourage and profile research relevant to each state/territory, and assist in the building of international research links with between local and U.S. research institutions. These scholarships are supported by state/territory governments, companies, universities, private donors and other stakeholders. State funds currently exist for New South Wales, Western Australia, South Australia, Victoria, and Queensland.
Support the Fulbright WG Walker Memorial Alumni Fund
The Inaugural President of the Australian Fulbright Alumni Association was Professor Bill Walker, a two-time Fulbright winner. It was his energy and enthusiasm that was the driving force behind the establishment of the Association. To acknowledge Bill Walker's significant contributions to the Association and the Fulbright program, it was decided in 1992 to fund the WG Walker Memorial Fulbright Scholarship in partnership with the Fulbright Commission. The scholarship funds one Australian postgraduate scholar each year.
Support the Fulbright Indigenous Scholarship
In 2015 the Australian Government's Department of Indigenous Affairs endowed a grant of $1 million to the Fulbright Commission to fund a Fulbright Indigenous Scholarship to be awarded each year in perpetuity. This endowment reflects the enduring relationship between the Australian Government and the Commission and negates the need for the Fulbright Commission to renegotiate new funding arrangements for our Aboriginal and/or Torres Strait Islander scholarships.
Support the Fulbright Coral Sea Scholarships Fund
Established in 1992 by the Coral Sea Commemorative Council to recognise the 50th anniversary of the Battle of the Coral Sea, this scholarship was designed to acknowledge the friendship, cooperation and mutual respect which has developed between the United States and Australia since the Battle of the Coral Sea. Each year, recipients of the scholarship research identified problems or opportunities relevant to Australian business or industry, through 3-4 months' study in the United States.
The Fulbright Commission is specifically legislated as a deductible gift recipient (DGR) under Section 30-25(2), Item 2.2.28 of the Income Tax Assessment Act 1997. Donations of $2 or more supporting Fulbright Scholarships are tax-deductible.
Copyright © 2021 – Fulbright