Fulbright Commission Team
The Australian-American Fulbright Commission office is based in Canberra and is run by a small but dedicated team. Please contact us if you have any queries about the scholarship program, eligibility, application advice, Fulbright alumni network, or to find out how you can support the Commission.
Thomas Dougherty
Executive Director, U.S. Ambassador (ret.)
Email: Thomas.Dougherty@fulbright.org.au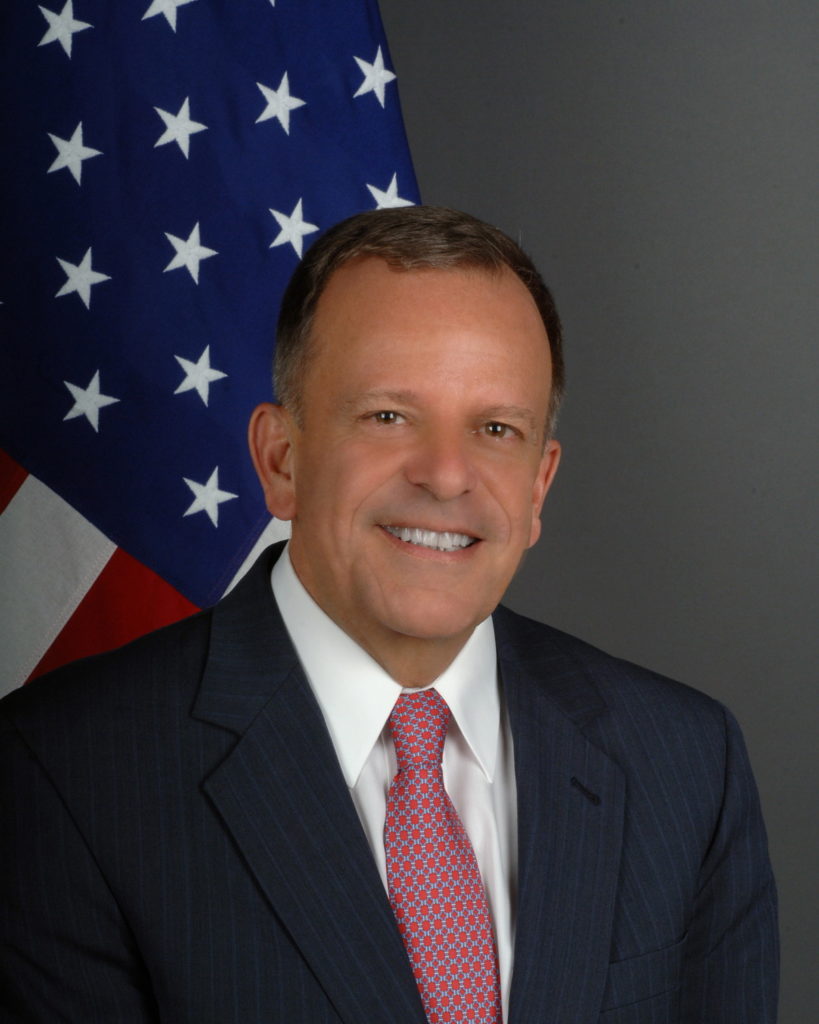 Tom was appointed as Executive Director of the Commission in August 2016.
A career diplomat, Tom served in Africa, the Middle East, Europe, Australia, and Washington. He was U.S. Ambassador to Burkina Faso from 2010-2013, and most recently was the Deputy Chief of Mission at the U.S. Embassy in Canberra from 2013-2016. After joining the State Department in 1989, he served overseas in Dakar, Senegal; Jeddah, Saudi Arabia; Brazzaville, Republic of the Congo; Asmara, Eritrea; Bonn, Germany; and Yaounde, Cameroon. He then served as Deputy Chief of Mission in Lilongwe, Malawi, and as Deputy Chief of Mission in Kinshasa, Democratic Republic of the Congo. He directed Fulbright programs in several countries, including the very large program in Iraq where he served as Minister-Counsellor for Public Affairs in 2009-2010. Prior to joining the U.S. Foreign Service, Tom worked in international schools in Belgium and Switzerland, and was a Fulbright grantee himself in Indonesia and Singapore in 1988.
A native of Wyoming, Tom graduated from Brown University, and did postgraduate work in Italy and California. His foreign languages are German, Italian, Arabic, and French. He is a member of the American Academy of Diplomacy and is active in not-for-profit development projects in Africa.
Shipra Gera-Arora
Chief Operating Officer
Email: Shipra.Gera-Arora@fulbright.org.au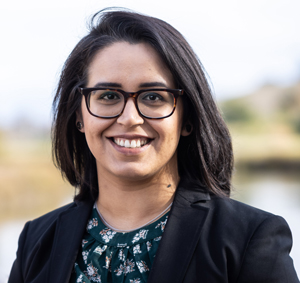 Shipra joined the Australian-American Fulbright Commission in March 2020 as the Chief Operating Officer.  Shipra is a qualified Chartered Accountant with over ten years' experience working in the private sector and at Commonwealth Government departments.  She brings with her expertise in financial management, various corporate functions and project management. 
She is outcomes focused, motivated and enjoys working with others whilst supporting their professional development.  Shipra is excited to contribute her expertise to support the ongoing successful operations of the Fulbright Commission.
Alex MacLaurin
Communications Manager
Email: Alex.Maclaurin@fulbright.org.au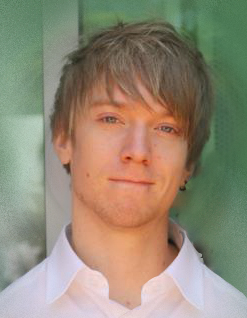 Alex joined the Australian-American Fulbright Commission in February 2015 after graduating from a double-degree in International Studies and Communications at the University of Canberra. His specialisations in the fields of interpersonal and intercultural communications bring a unique background to the diverse Fulbright team, and his expertise in journalism and graphic design has been put to good use in the development of the Commission's new flagship publication, Minds and Hearts.
Two years of study in Japan at St Paul's College, Tokyo and Aichi Shukutoku University have fostered within Alex an avid interest in, and deeper understanding of, the wider Asia-Pacific region, as well as fluency in Japanese language.
As a beneficiary of international scholarships, Alex is enthusiastic and motivated to help facilitate the same study abroad programs that helped him develop his skills in intercultural communication. The Fulbright community is the perfect environment for him to achieve these aspirations.
Meggan Fitzgerald
Scholarships Manager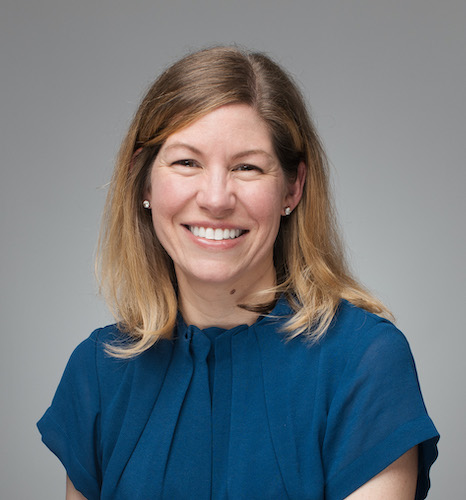 Email: meggan.fitzgerald@fulbright.org.au
Meggan joined the Australian-American Fulbright Commission in November 2019, and took up the Scholarships Manager role in mid 2020.
Meggan brings to the Fulbright team considerable administrative, project management, and volunteer resource management skills developed over ten years in the not-for-profit sector in Sydney, New Orleans, and Washington D.C. Meggan holds a Bachelor of Arts with a double major in History and Political Science with a specialisation in International Relations.
As a dual Australian-American citizen, Meggan is excited to use her experience and expertise to facilitate cultural and educational exchange between her adopted and birth countries.
Allison Kephart
Scholarships Officer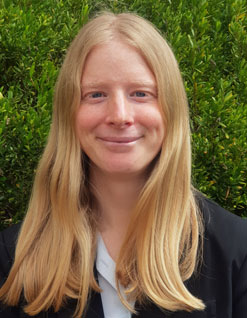 Email: Allison.Kephart@fulbright.org.au
Allison joined the Australian-American Fulbright Commission as a Program Officer in August 2020.
Allison comes to the Fulbright Commission from an undergraduate degree in History and Politics & International Studies at the University of Melbourne and a Master of International Relations at the Australian National University where she specialised in issues of democracy and global order transition. Originally from the United States, she understands firsthand the value of cultural and academic exchange between the U.S. and Australia. She has also traveled on academic exchanges to Costa Rica, Nicaragua, Mongolia, Indonesia, and China and is excited to apply her insights to support those undergoing Fulbright Commission programs.
Having been a tour guide with the U.S. National Park Service, Allison brings a warm enthusiasm to her work with the Fulbright Commission and an excitement for helping students and scholars make the most of their opportunities.
Naia Robinson
Scholarships Officer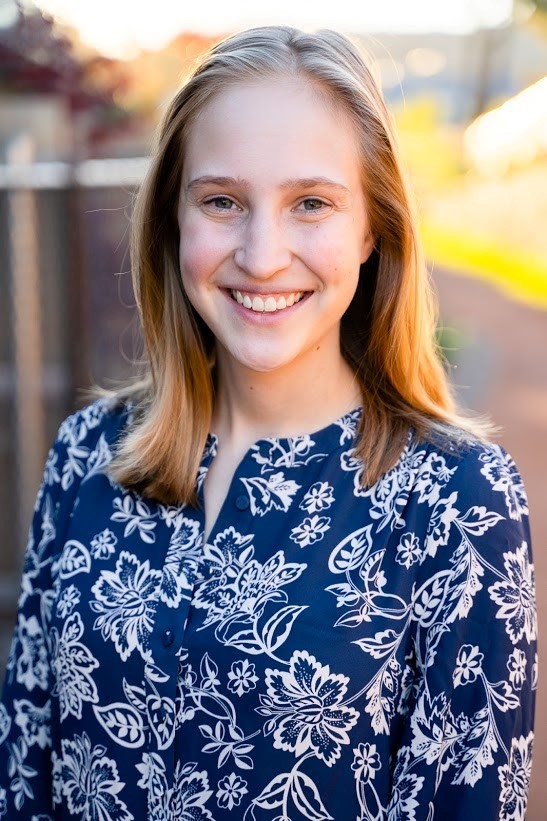 Email: Naia.Robinson@fulbright.org.au
Naia joined the Australian-American Fulbright Commission as a Program Officer in April 2021.
Originally from the United States, Naia graduated with a degree in Global Studies and an emphasis in World Cultures from Boise State University. With an understanding for the importance of sharing cultures, she also brings first-hand experience in academic exchange with two, year-long exchanges in Germany and Australia. Naia studied in Hannover, Germany on a Congress Bundestag Youth Exchange Scholarship in 2017 and in Canberra, Australia on a direct university exchange in 2019. With first-hand knowledge about the American and Australian higher education systems, and her interest in promoting academic and cultural exchange, Naia is excited to support Fulbright Scholars in their endeavours.
Elizabeth Spence
Administration Assistant

Email: elizabeth.spence@fulbright.org.au
Elizabeth commenced with the Australian-American Fulbright Commission in March 2021 and supports the COO in the general servicing of the office. She brings with her experience from working in administrative and advocacy roles in government and the industrial sector. She has recently returned to Canberra after living in Sydney with her young family. Elizabeth shares her time between the Commission and her studies in Journalism at Griffith University.
Copyright © 2021 – Fulbright