Fulbright Commission Team
The Australian-American Fulbright Commission office is based in Canberra and is run by a small but dedicated team. Please contact us if you have any queries about the scholarship program, eligibility, application advice, Fulbright alumni network, or to find out how you can support the Commission.
Dr. Varuni Kulasekera
Interim Executive Director
Email: Varuni.Kulasekera@fulbright.org.au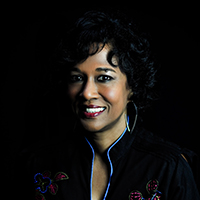 Dr. Varuni Kulasekera is a Scientist specializing in public health, specifically on mosquito-borne diseases, science communication and mindfulness education. She has a BSc and a master's degree in Zoology and Entomology from Sri Lanka. She obtained her PhD degree in Medical Entomology and Evolutionary Biology from University of Maryland, College Park and a Graduate Certificate in Geographic Information Systems (GIS) from Pennsylvania State University. She conducted her master's and PhD degree research in disease vector mosquitoes at the Smithsonian Institution and Walter Reed Army Medical Unit in Washington DC. After obtaining her PhD she carried her postdoctoral research on the evolution of flies that carry diseases at the American Museum of Natural History.
She has conducted extensive field research in the Americas and Australasia during her research career, and she has published in peer-reviewed journals and presented her work at numerous scientific conferences.
Dr. Kulasekera serves on the boards of Fulbright Australia, Queen Victoria Museum and Art Gallery (Tasmania), The Beaker Street Science Arts Festival (Tasmania) and the early music ensemble Van Diemens Band. Currently she is serving as the interim Executive Director of Fulbright Australia.
Shipra Gera-Arora
Chief Operating Officer
Email: Shipra.Gera-Arora@fulbright.org.au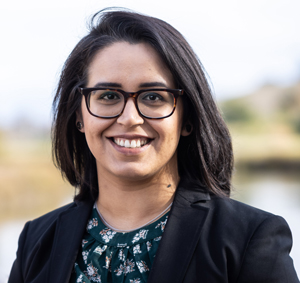 Shipra joined the Australian-American Fulbright Commission in March 2020 as the Chief Operating Officer.  Shipra is a qualified Chartered Accountant with over ten years' experience working in the private sector and at Commonwealth Government departments.  She brings with her expertise in financial management, various corporate functions and project management. 
She is outcomes focused, motivated and enjoys working with others whilst supporting their professional development.  Shipra is excited to contribute her expertise to support the ongoing successful operations of the Fulbright Commission.
Tara Hawley Whitfield
Partnerships and U.S. Scholarships Manager
Email: Tara.Whitfield@fulbright.org.au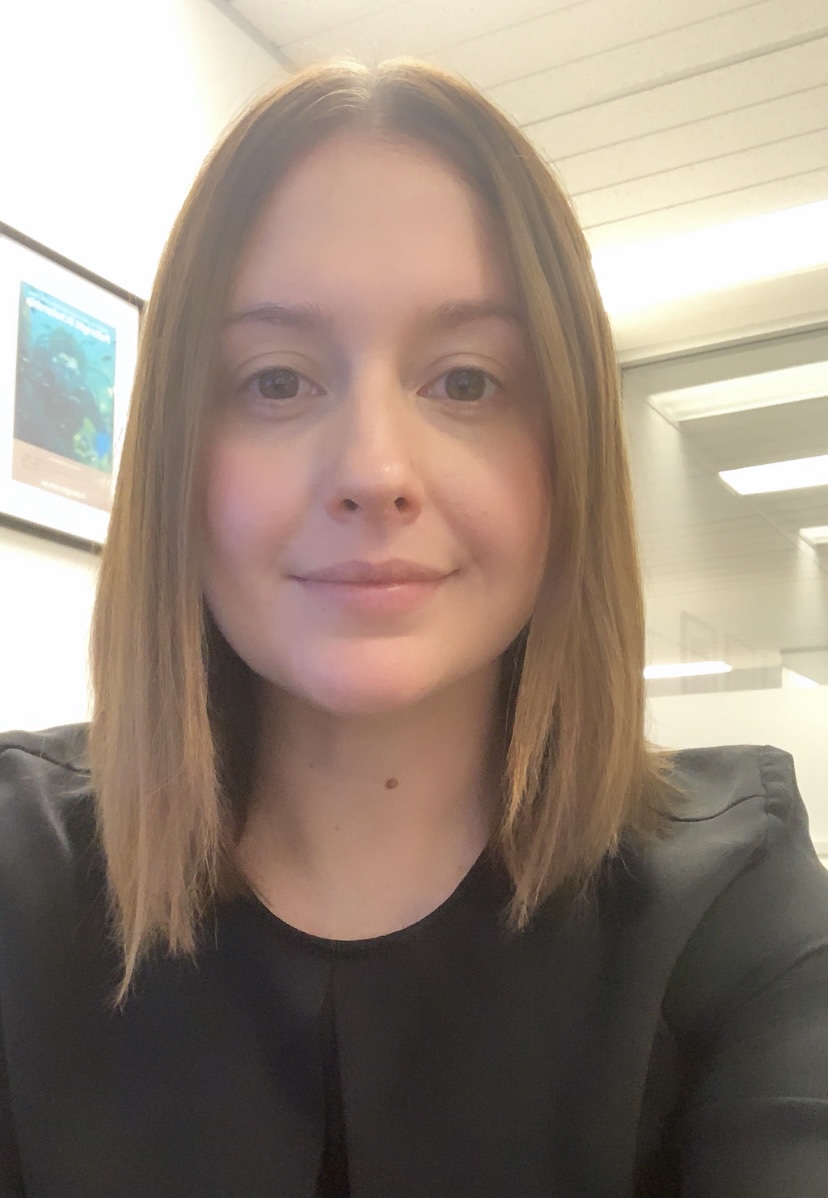 Tara re-joined the Australian-American Fulbright Commission in 2021 as Partnerships and U.S. Scholarships Manager. Between 2014-19 she managed the Commission's scholarship program. In her new role she has oversight over the program's partnerships, events, and fundraising activities, as well as the U.S. Scholarship program.
Tara has over 10 years' experience working across business development, program management, partnerships, events, and facilitation in the higher education sector.
She is also currently completing a Master of Business (Philanthropy and Non-Profit Studies) through QUT. She has previously completed degrees in Social Impact Assessment and Development and Culture Change through Macquarie University, and holds a Diploma in Management and Leadership.
Tara is passionate about developing innovative, sustainable programs that have a significant global and social impact.
Meggan Fitzgerald
Scholarships Manager
Email: Meggan.Fitzgerald@fulbright.org.au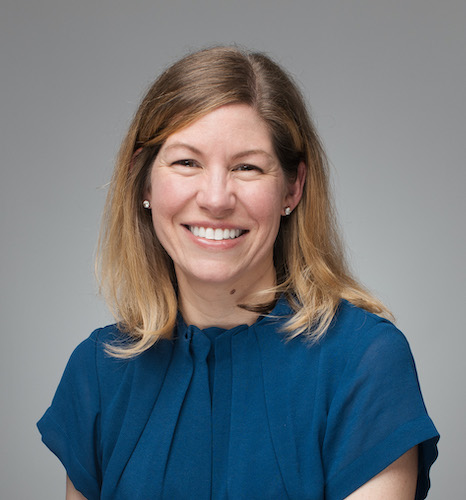 Meggan joined the Australian-American Fulbright Commission in November 2019, and took up the Scholarships Manager role in mid 2020.
Meggan brings to the Fulbright team considerable administrative, project management, and volunteer resource management skills developed over ten years in the not-for-profit sector in Sydney, New Orleans, and Washington D.C. Meggan holds a Bachelor of Arts with a double major in History and Political Science with a specialisation in International Relations.
As a dual Australian-American citizen, Meggan is excited to use her experience and expertise to facilitate cultural and educational exchange between her adopted and birth countries.
Anne Macafee
Finance Officer
Email: Anne.Macafee@fulbright.org.au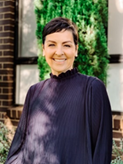 Anne commenced with the Fulbright Commission in August 2020 to provide assistance to the COO with the Commissions financial management information system on a short-term basis.  Anne re-joined the team in August 2021.
Anne brings with her a warm, happy and enthusiastic approach to work with extensive experience in finance, bookkeeping and financial systems.  Through her work with other clients, Anne has worked in a multitude of industries including legal, IT, hospitality, commercial property, retail and financial services to name a few.  Anne is looking forward to continuing her work with the Fulbright Commission and supporting the operations of the program.
Claudine Page-Allen 
U.S. Scholarships Officer
Email: Claudine.Page-Allen@fulbright.org.au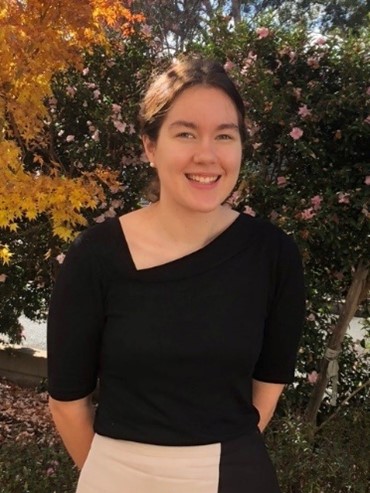 Claudine commenced with the Australian-American Fulbright Commission in May 2021 and supports the U.S. Scholarship program.
Claudine is currently undertaking a Bachelor of International Security Studies at the Australian National University, where she plans to focus on Sustainable Development, and Peace and Conflict Studies. With a long-held interest in international relations, she is excited to see the Fulbright Commission's efforts to strengthen bilateral relationships through close person-to-person links and the exchange of cultural ideas and academic knowledge.
Claudine brings with her 5 years of experience in administration and customer service in Canberra and Melbourne. Her study of languages from a young age and participation in two educational exchanges to Italy have left her with a passion for promoting educational and cultural exchange.
Wendy Andrews
Scholarships Officer 
Email: Wendy.Andrews@fulbright.org.au
Wendy joined the Fulbright Commission as a Scholarships Officer in May 2022.
Wendy comes to the Fulbright Commission from an undergraduate degree in Chemistry (Hons) at Curtin University. During Wendy's undergraduate degree, she undertook an exchange year in the United States at both Purdue University and the University of North Carolina at Wilmington. After short period working at the Australian National University, Wendy was looking for something that would combine her interests in academia, travel and cultural exchange.
Wendy comes from sunny Western Australia and is passionate about good food and being outdoors.
Maya Kozarsky
Intern
Email: Maya.Kozarsky@fulbright.org.au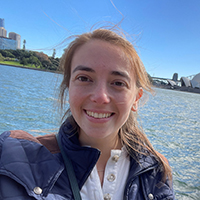 Maya joined the Australian-American Fulbright Commission in June 2022 as an intern.
Maya is currently undertaking a Global Master of Arts in International Education. With a passion for public diplomacy programs, she is excited to assist the Fulbright Commission's efforts in promoting mutual understanding between the United States (her home country) and Australia (her temporary host country).
Sofia Estanillo
Administrative Assistant
Email: Sofia.Estanillo@fulbright.org.au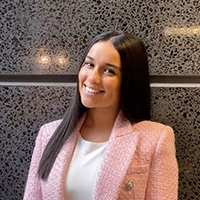 Sofia commenced with the Australian-American Fulbright Commission in May 2022 and supports the Scholarship program and COO in running the office.
Sofia is currently undertaking a Bachelor of Business Management at Canberra University and plans to focus on her professional career as well as a part-time internet start-up company SOKEN BOUTIQUE.  She has an interest in languages and understands the importance of cross-cultural experiences.  Her travels to Europe have given her an appreciation and empathy for different cultures and a want to share and understand cultural ideas and academic knowledge.
Sofia brings with her 3 years of experience in administration and customer service in Canberra. Her multicultural background and experience in the hospitality industry has given her a passion for travel and developing new business ideas.
Alexandra Carvajal
Communications and Publications Officer 
Email: Alexandra.Carvajal@fulbright.org.au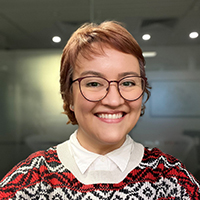 Alexandra commenced with the Fulbright Commission in June 2022 as Publications and Communications Officer.
Alex is a qualified Graphic Designer with a strong background in editorial design and corporate identity. Her past roles have included graphic design, illustration, prepress and team management. She brings over 18 years of experience across both print and digital media and a positive, collaborative outlook.
She has worked both in the private and non-for-profit sectors and looks forward to contributing to the Fulbright Commission's continued success.
As a Colombian-Australian, Alex has a passion for creating imaginative and engaging design that captures the viewer's attention, no matter the language.
Copyright © 2021 – Fulbright