Thad Kousser
Distinguished Chair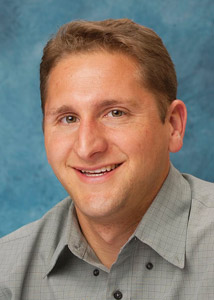 | | |
| --- | --- |
| Home Institution | University of California San Diego |
| Host Institution | Flinders University |
| Award Name | Fulbright-Flinders University Distinguished Chair in American Political Science (sponsored by Flinders University) |
| Discipline | Political Science |
| Award Year | 2014 |
Thad gained his Summa Cum Laude degree in Government from Harvard University in 1996. He then moved to the University of California Berkeley achieving a M.A. in Political Science in May 1999, and a PhD. at the same institution in May 2002. Since then he has had a distinguished teaching and academic career including co-authoring work with many different scholars at the University of California, San Diego and Berkeley, Stanford, Columbia, Yale, University of Southern California, University of Chicago as well as with French scholars.
Through these endeavours Thad has been the recipient of many outstanding academic awards which include 2005 and 2007 recipient of the State Politics and Policy Quarterly Award for the best paper on the American states presented at any political science conference; 2005 recipient of the APSA Legislative Studies Section's Alan Rosenthal Prize for the Best Book or Article in Legislative Studies written by a junior scholar that has potential value to legislative practitioners; 2006 and 2010 recipient of the APSA State Politics and Policy Section's Best Paper Award for the best paper on state politics and policy; 2008 Academic Senate Distinguished Teaching Award, UC San Diego; the 2009 Faculty Mentor of the Year, UC San Diego and the 2011 UC San Diego Panhellenic Association Outstanding Professor Award.
Thad has an avid academic interest in environmental policy and the way it has shaped over generations. As part of his Fulbright research project, Thad proposes to combine quantitative and qualitative methods to trace the evolving partisan polarization of environmental politics and to evaluate its impact on policymaking. A generation ago, the environment was an issue that split major political parties internally more often than it divided them from each other. Fights over water, laws protecting endangered species, and the regulation of pollution broke down along geographic lines or tapped emerging political cleavages. Similarities in political dynamics due to Australia's Senate, introduce the same dilemmas of divided government that the U.S. faces. Key institutional variations such as Australia's electoral rules that empower minor parties allow Thad to study the impact of governing rules on political and policy trends.
Thad will be travelling to Australia with his wife and two children who are very much looking forward to sampling Australian, culture, sport and food.