Douglas Cochran
Distinguished Chair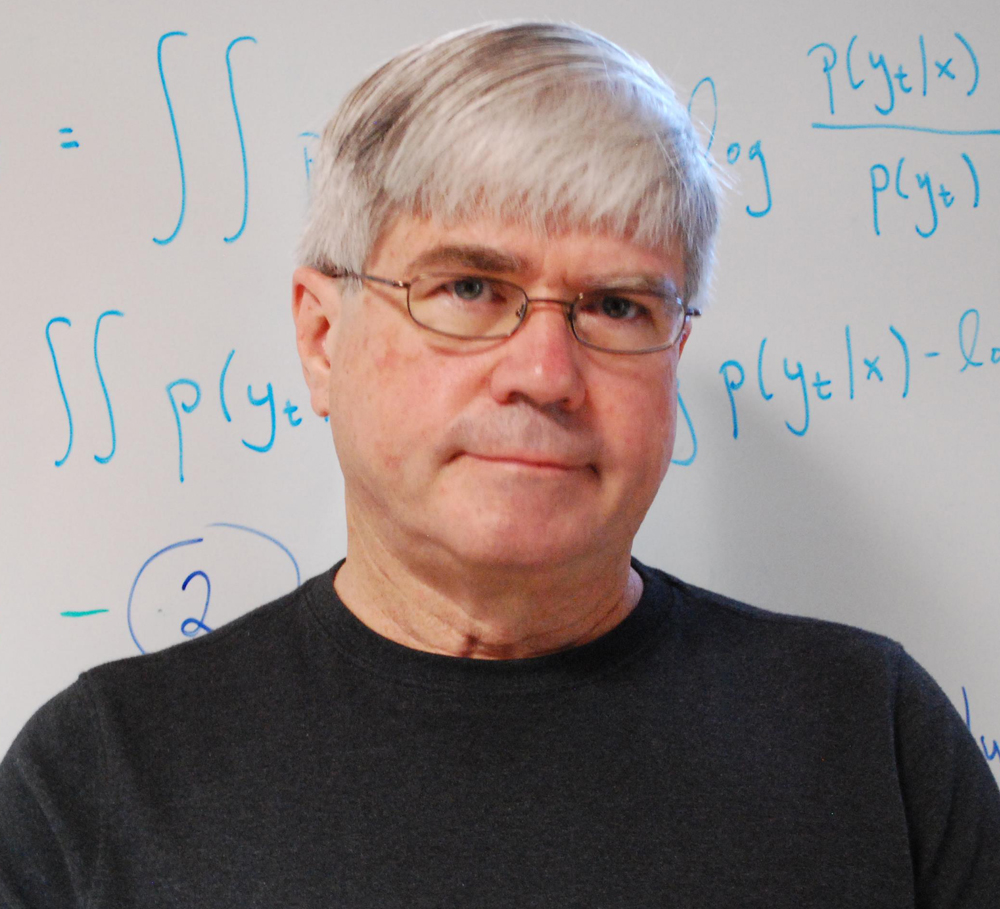 | | |
| --- | --- |
| Home Institution | Arizona State University |
| Host Institution | Defence Science and Technology Group |
| Award Name | Fulbright Distinguished Chair in Advanced Science and Technology, Sponsored by the Australian Defence Science and Technology Group – DSTG |
| Discipline | Engineering |
| Award Year | 2015 |
Doug Cochran holds S.M. and Ph.D. degrees in applied mathematics from Harvard University and degrees in mathematics from MIT and the University of California, San Diego. Since 1989, he has been on the faculty of the School of Electrical, Computer, and Energy Engineering at Arizona State University (ASU) and is also affiliated with the School of Mathematical and Statistical Sciences. Between 2005 and 2008, he served as Assistant Dean for Research in the Ira A. Fulton Schools of Engineering at ASU. Between 2000 and 2005, Doug was Program Manager for Mathematics at the Defense Advanced Research Projects Agency (DARPA) and he held a similar position at the U.S. Air Force Office of Scientific Research between 2008 and 2010. Prior to joining the ASU faculty, he was Senior Scientist at BBN Systems and Technologies Inc.
Doug's research interests are in the mathematical and statistical foundations of remote sensing. He has worked on applications to radar, sonar, medical imaging. He is an award-winning educator and has a long history of professional service, including editorial positions with book series and journals. He was General Co-Chair of the 1999 IEEE International Conference on Acoustics, Speech, and Signal Processing (ICASSP 2015), Technical Program Co-Chair of the 2015 ICASSP co-founder of the Workshop Defense Signal Processing. He is a classic and vintage motorcycle enthusiast and is planning to conclude his stay in Australia with a solo ride from Adelaide to Perth.
Doug's Fulbright activity will focus on emerging concepts in radio-frequency remote sensing rather than with particular emphasis on passive methods that rely on opportunistic signals. Australian researchers have leveraged their long history of excellence in remote sensing to establish Australia at the forefront of this developing area. During his Fulbright visit, Doug will collaborate extensively with colleagues in the Defence Science and Technology Group, the University of Queensland, and the Defence Science Institute. He hopes to foster an exchange of ideas that will extend well beyond the Fulbright visit.