U.S. Fulbright Distinguished Chair in Arts, Humanities and Social Sciences
Sponsored by The Australian National University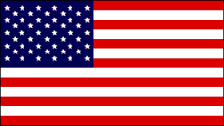 ANU is a world-leading university in Australia's capital city, Canberra. Its location points to a unique history, with ties to the Australian Government and special standing as a resource for the Australian people. ANU is ranked first in Australia and 22nd in the world (QS World University Rankings 2016/17).
ANU's focus on the value of research underpins their  approach to education, ensuring their graduates are in demand the world-over for their abilities to understand and apply vision and creativity to addressing complex contemporary challenges.
Open to distinguished academics at the level of Associate Professor and Professor, the Distinguished Chair position aims to promote collaborative research between faculty in Australia and the United States in the Arts, Humanities and Social Sciences at The Australian National University (ANU). It is not necessary for the research to be specifically about Australia, but rather the aims should be on developing collaborative research capacities in the Arts, Humanities and Social Sciences with ANU faculty. Positions will be for 5-6 months.
The Distinguished Chair will engage with faculty, staff and students through guest lectures, seminars, and one-on-one interactions and will explore long-term collaborations and institutional linkages between their home institution and the ANU.
ANU is committed to supporting diversity, including the advancement of women's careers. The University would particularly welcome applications from outstanding women and minority groups, at the level of, or on the trajectory to full Professor.
Specialisation
ANU is seeking applicants in the fields of Arts, Humanities and Social Sciences.
Scholarship Entitlements
A monthly stipend for a maximum of 6 months
Accommodation allowance for a maximum of 6 months
Generous international travel entitlement
Travel allowance for an Australian lecture tour
Health coverage under Medicare (Scholar only)
Health and Accident Insurance (ASPE) to maximum of US$100,000 (Scholar only)
Access to Fulbright Alumni in the US and Australia for social and professional networking
Support from the Fulbright Commission to assist with administration, visas and general enquiries.
Dependents of scholars who will be enrolled in the Australian public school system in grades K-12 may have tuition fees waived.
For details on entitlements please visit the CIES Distinguished Chair page.
Contact Information
Please note that applicants are required to include a letter of invitation from ANU with their application.
Please contact Professor Paul Pickering, Dean of the ANU College of Arts and Social Sciences (paul.pickering@anu.edu.au) to discuss projects, and obtain the required letter.
Please contact the Fulbright scholarships team for any queries related to entitlements or application processes.
APPLY NOW
More detailed information about the application process and a link to the online application form can be found on the CIES website.
Copyright © 2021 – Fulbright