U.S. Fulbright Distinguished Chair in Applied Public Policy
Sponsored by Flinders University and Carnegie Mellon University- Australia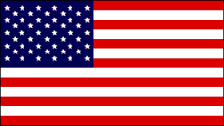 The Distinguished Chair in Applied Public Policy sponsored by Flinders University and Carnegie Mellon University Australia is designed to increase the awareness of the field of applied public policy in Australia, and to promote comparative and collaborative research between Australia and the United States.
The position will allow full or associate professors with distinguished academic careers, and significant publication and teaching records to conduct collaborative research at both Flinders University and Carnegie Mellon University Australia (for 4-5 months).
At Flinders University, the Distinguished Chair will be affiliated with a school or centre matching his, or her disciplinary expertise. They will also be encouraged to associate with the American Studies Program.
At Carnegie Mellon University Australia, the Distinguished Chair will be affiliated with the Public Policy & Management Program and the Information Technology Program. They will give guest lectures in both programs and teach a mini-course on applied public policy.
N.B. This position is not available to staff of Carnegie Mellon University as it is the parent university of Carnegie Mellon University Australia.
Specialisation
Applications in relevant fields of Applied Public Policy are sought. Applications must have a focus on a significant current applied public policy related issue at an international and/or national policy level.
Scholarship Entitlements
A monthly stipend for a maximum of 5 months
Accommodation allowance for a maximum of 5 months
Generous international travel entitlement
Travel allowance for an Australian lecture tour
Health coverage under Medicare (Scholar only)
Health and Accident Insurance (ASPE) to maximum of US$100,000 (Scholar only)
Access to Fulbright Alumni in the US and Australia for social and professional networking
Support from the Fulbright Commission to assist with administration, visas and general enquiries.
Dependents of scholars who will be enrolled in the Australian public school system in grades K-12 may have tuition fees waived.
For details on entitlements please visit the CIES Distinguished Chair page.
Contact Information
Please note that applicants are required to include a letter of invitation from either Flinders University or Carnegie Mellon University Australia with their application.
Please contact Don Debats from Flinders University (don.debats@flinders.edu.au) or Tim O'Loughlin (toloughlin@australia.cmu.edu) from Carnegie Mellon University Australia to discuss projects and obtain the required letter. Note that only one letter is required.
Please contact the Fulbright scholarships team for any queries related to entitlements or application processes.
APPLY NOW
More detailed information about the application process and a link to the online application form can be found on the CIES website.
Copyright © 2021 – Fulbright