Fulbright Senior Scholar Opportunities
2017 Fulbright Senior Scholar Opportunities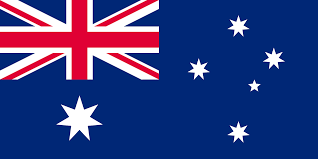 The Fulbright Senior scholarship goes across all disciplines and is for senior level academics (at Associate Professor or full Professor level) to undertake research at a U.S. institution. This may include:
Scholars of established reputation working in an academic institution who teach and undertake research.
Senior members of academically-based professions who are currently engaged in the private practice of their profession.
Up to 3 general category senior scholarships are granted each year, plus various sponsored scholarships, some of which go across multiple categories – please see below for more details.
Benefits of a Senior Scholarship:
Living and travel allowance for a program of 3-4 months duration (see conditions)
Dependent Allowance, where applicable
ASPE medical insurance of up to A$100,000 (for the Scholar only)
National Orientation Program, Showcase Evening & Presentation Dinner
Enrichment Seminars in the United States with international Fulbright Scholars
Access to professional network of distinguished U.S. and Australian Fulbright Alumni Associations
A support agency in the U.S. that assists with visas, events, and networks
Media and publicity support
Fulbright Senior Scholarships are valued up to AUD$32,000
Conditions of a Senior Scholarship:
Funding is stipend based and is for a maximum of 3-4 months.
It will be reduced for shorter programs.
Recipients need one primary host institution. They can visit other institutions but must spend the majority of their program at their primary institution
Applicants must demonstrate they have sufficient additional funds to support themselves and any dependents during their stay in the U.S. Funding will only be for the approved time specified and project offered.
All applications are considered in the General category. However, senior scholarship applicants may also be eligible for additional Fulbright scholarship opportunities in a variety of categories listed in boxes below:
All applicants need only fill out one application form
To be considered for sponsored professional scholarships, the applications must be focused on the interests of the sponsoring body
Please click on the below options for further information on additional Professional scholarship opportunities: 
All senior scholarship applicants MUST complete the senior scholar online application form. Please ensure you fill out the correct application form or your application may be ineligible.
Copyright © 2021 – Fulbright