Fulbrighters in Action Against COVID-19 – Dr Ateev Mehrotra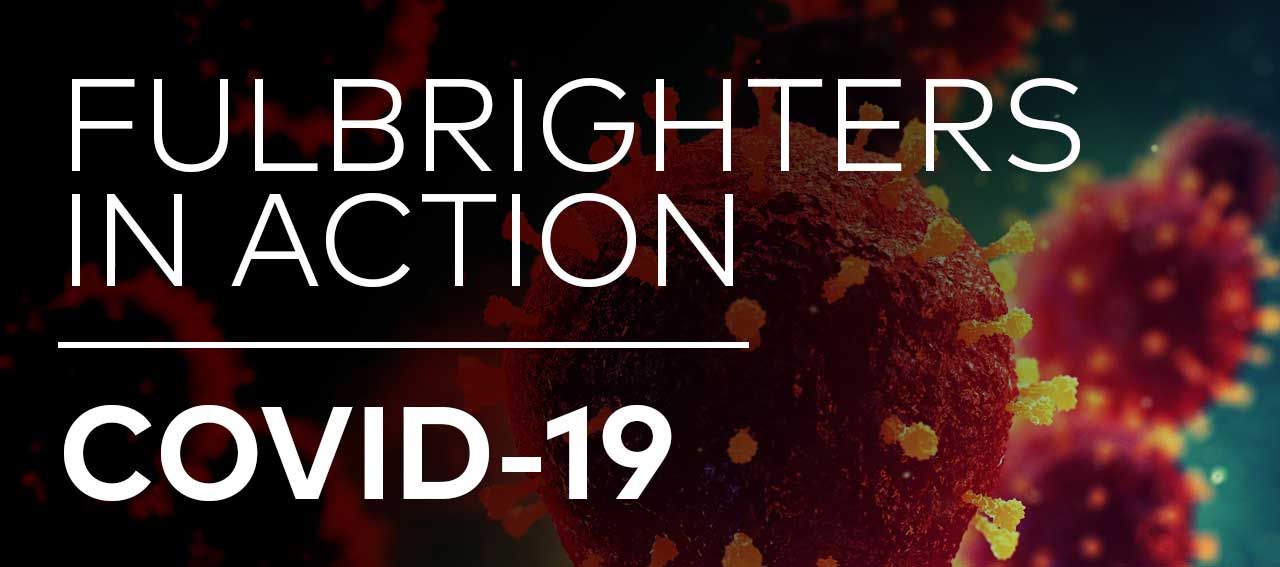 Dr Ateev Mehrotra is on the front lines of the global Covid-19 pandemic.  I reach him by Zoom in the basement of his family home, fresh from Beth Israel Deaconess Medical Center in Boston. I note the shadows beneath his eyes.
"We haven't run out of ICU beds – yet," Dr Mehrotra tells me.
Dr Mehrotra works non-stop.  First, there's his job as a hospitalist – a physician who treats patients in the hospital.  These days, virtually all of his patients suffer from Covid. He agonises over the need to get in and out of a "hot" room quickly to minimise the risk of catching the deadly virus.
"I really feel for patients who are struggling physically but also emotionally because they're so isolated," Dr Mehrotra tells me. He describes the fear as "palpable."
Some improve, he notes with relief.  Others, "old and young," are dying.  Even as more patients arrive in what seems an endless flow.  Massachusetts ranks third in the US for Covid-19 cases and fourth in fatalities, according to local news reports.
On May 3, the state's department of health reports more than 68,000 confirmed Covid cases and more than 4000 deaths. Among those whose lives were cut short by the deadly virus are a 31-year-old man who loved Karaoke, a veteran police officer, and the older brother of former Democratic presidential contender, Senator Elizabeth Warren.
Massachusetts Governor Charlie Baker has mandated face masks in public places where social distancing is impossible as of May 6. "This is going to be a way of life."
This need to create a new way of life in the wake of Covid is an international imperative. It also explains why Dr Mehrotra is such a busy man.  He has two vital jobs.
Dr Mehrotra is also Associate Professor Mehrotra, a specialist in health care policy at Harvard Medical School. His research is front-and-centre when it comes to responding to the pandemic.
"My speciality is telemedicine."
Dr Mehrotra had just begun a Fulbright Scholarship at the University of Queensland in Australia to further his telemedicine studies when the pandemic struck.  He and his family rushed back to Boston and he parachuted back into hospital work, but his vital research continues.
"This virus has created a paradox," he says, and I watch the doctor morph into the research scientist.  While COVID-19 has overwhelmed hospitals, he explains, it's also emptied many doctors' offices.
"We have roughly a million doctors' appointments a year in the United States," Dr Mehrotra explains. "That dropped by 60%" in a few weeks.  This drop in visits translates into many patients not getting the care they need and therefore putting their health at risk. It puts some health care providers in financial peril. "If we lose those providers, the access problems that we had before are only going to get worse."
Enter telemedicine.
"Something that would take a decade to happen occurred in the span of a few weeks," Dr Mehrotra notes.  His research indicates 30% of doctors' appointments now happen remotely – just like our interview. But Dr Mehrotra says more research is vital, since this trend has happened so swiftly, much of his previous research is outdated.  Still, two things are clear. Telemedicine has arrived as a welcome, crucial tool. And some visits must take place the old-fashioned way.
As he reminds me to keep up "with your doctor," I watch the scientist transform back into the physician.
As of May 7, Boston has started to see the tide turn, and COVID-19 diagnoses decline for the first time. Dr Mehrotra hopes this trend will continue.
---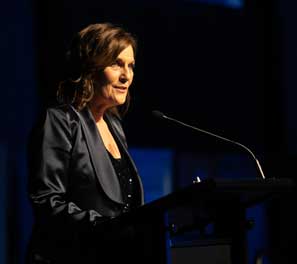 Sara James is on the Board of Fulbright Australia.
An Emmy award-winning journalist, she is also the author of An American in Oz and co-author of The Best of Friends.

Copyright © 2021 – Fulbright