5 Reasons You Should Apply for a Fulbright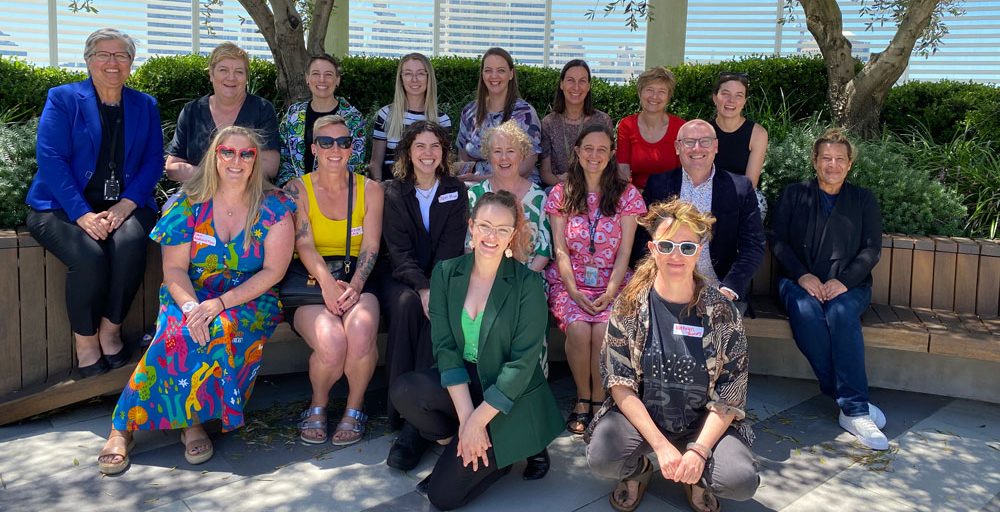 Professor Margaret E. Johnson, 2023 Fulbright Scholar Award, Funded by the University of Technology Sydney
The benefits of my Fulbright Scholarship are many.
First and foremost, I met wonderful people and was able to collaborate on important work with them. I learned so much from the researchers across Australia who are doing some of the leading work on menstruation, law, health, and justice. I will take what I have learned and use it in my future work. I hope to think about the ways in which our work on the Recommendations for governments in Menstrual Justice: A Human Rights Vision for Australia might serve as a model for local researchers in other countries.
Second, I was able to have time and space to work on my research and discuss it with other academics. Changing the context of my work has helped me locate new framings and understandings.
Third, I was able to connect to nature in a deep and profound way. The cliffs of the Malabar Headlands, the brisk salty water of the ocean pools, the exhilarating surf of the beaches, and the trees and lapping Harbour waves at the Royal Botanic Garden all have enriched my daily life.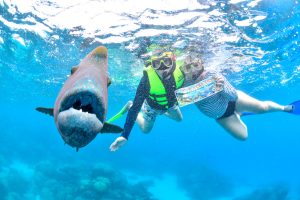 Fourth, I have learned so much about Australia's political context – the convict era, the colonial era, the never ceded country by First Nations people – which provides new context to the U.S. political context – the institution of slavery and our country's ongoing racial injustices, our colonial period, and our country's relationship with Native American nations.
Fifth, beyond the work and deep learning, my husband Matt Fraidin and I, both on sabbatical, had a lot of fun while in Australia. We became huge fans of Australia Rules Football and the Sydney Swans and every ocean pool we could swim in. We loved riding the buses, light rails, trains, and ferries and being a part of the bustle of Sydney.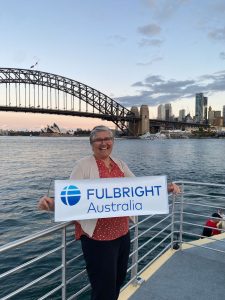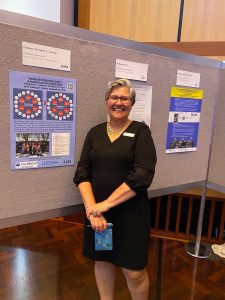 We loved travelling around Australia. When we saw the night sky in Uluru, where we saw the Milky Way go across the entire sky and appear three dimensional, we gasped; and we still gasp thinking about it. The impact of this experience will be long lasting. We have already talked about how we can continue this sense of adventure and wonder when we return to the U.S. and explore our hometown and country too.
When I applied for a Fulbright, I had no idea how impactful this experience would be. I am so grateful for being selected as a Fulbright Scholar.
Copyright © 2021 – Fulbright