BYOA — A Tribute to the Australian-American Relationship in NYC

Celebrating the Australian-American Relationship – in times of geo-political tension, long term and trusted relationships are crucial.
Fulbright Future Scholar, Georgie Skipper, who is currently undertaking her Scholarship at MIT as a Visiting Scholar, co-hosted an event to celebrate Australian-American bilateral relationship. 
The Australian-American relationship is strong and enduring. We marked our 80th year of diplomatic relations in 2020. In the context of heightened political instability and geo-political tensions, we are drawn to remember that Australians and Americans have fought alongside each other since the Battle of Hamel in 1918, and we celebrated 70 years of the ANZUS Treaty in 2020. We continue to welcome the US Marine Forces Rotation into Darwin, and most recently, we have signed the Australia-United Kingdom-United States (AUKUS) deal aimed at proactively deterring threats in our region. These instruments are crucial to our bilateral relationship, but they are just one of the tools we have to create a vibrant, trusting and economically prosperous relationship.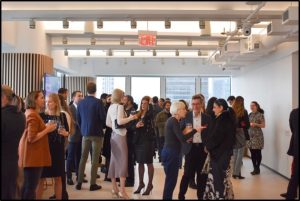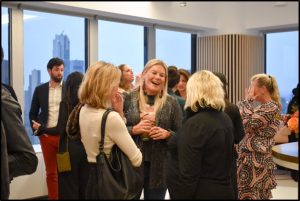 In these geopolitically challenging times, we must not lose sight of the fact that it is the peaceful and productive parts of our bilateral relationship that are flourishing and need to be recognised, celebrated, and nurtured.
The Fulbright Program exemplifies the importance of these connections. And it is indeed worth reflecting on the fact that the program, of which myself and thousands of other scholars and students are beneficiaries, was established from surplus war funds in order to build the foundations for exchanges that support long-term peaceful outcomes.
That was an extraordinary commitment. It epitomised the idea that through human connection, working and learning together, we can grow, and accelerate our joint economic and cultural endeavors. At a country-to-country level it enhances the opportunity for increased trade, investment, R&D, cultural diversity and openness. It's these relationships – these economic and cultural links – that are the connective tissue between our two countries. Those that are the backbone of our capability and shared prosperity.
So, taking this in mind, and humbled by the opportunity to be in the US as part of the Fulbright Program, I organised an event in April 2023 which celebrated the strength of the bilateral relationship, especially recognising the importance of people-to-people connections.
Together with the President and CEO of the American Australian Association, and former United States Ambassador to Australia, Retd. Ambassador John Berry, and the Honourable Julie Bishop, Foreign Minister of Australia from 2013-2018, we hosted an event called BYOA – Bring Your Own American!
BYOA was originally envisioned during one of the Australian Foreign Minister's visits to the United States in 2015, to recognise the success and breadth of Australians and Americans across different industries; those engaged in foreign policy, business, investment, media, the arts, science, tech, innovation, film, production – who are building their careers and successes built on collaboration between Australia and America, and making our countries proud.
The BYOA invites each Australian to bring their own 'American' – someone who has been pivotal to their success by enabling or supporting them to build long term connections in the United States.
Minister Bishop gave the keynote address, and took part in a fireside chat with award-winning journalist Meggie Palmer. The conversation focused on the challenges the Australia-US relationship faces in the context of geo-strategic tensions, together with imparting valuable advice for many in the audience about leadership, mentorship and much more. Jim Carouso, who was the United States Chargé D'affaires to Australia (2016-2019) was also in attendance.
Fellow Fulbright Scholars attended including Helen Zhang (captured below), who brought her American friend – Chris McAuley, nephew of Ambassador Caroline Kennedy.
The United States is Australia's largest economic partner – across both trade and investment. And it's the collaboration between businesses, people, and research projects that is the majority backbone of that relationship. It was an honour to celebrate that while here in the United States as part of the Fulbright Program.
Copyright © 2021 – Fulbright