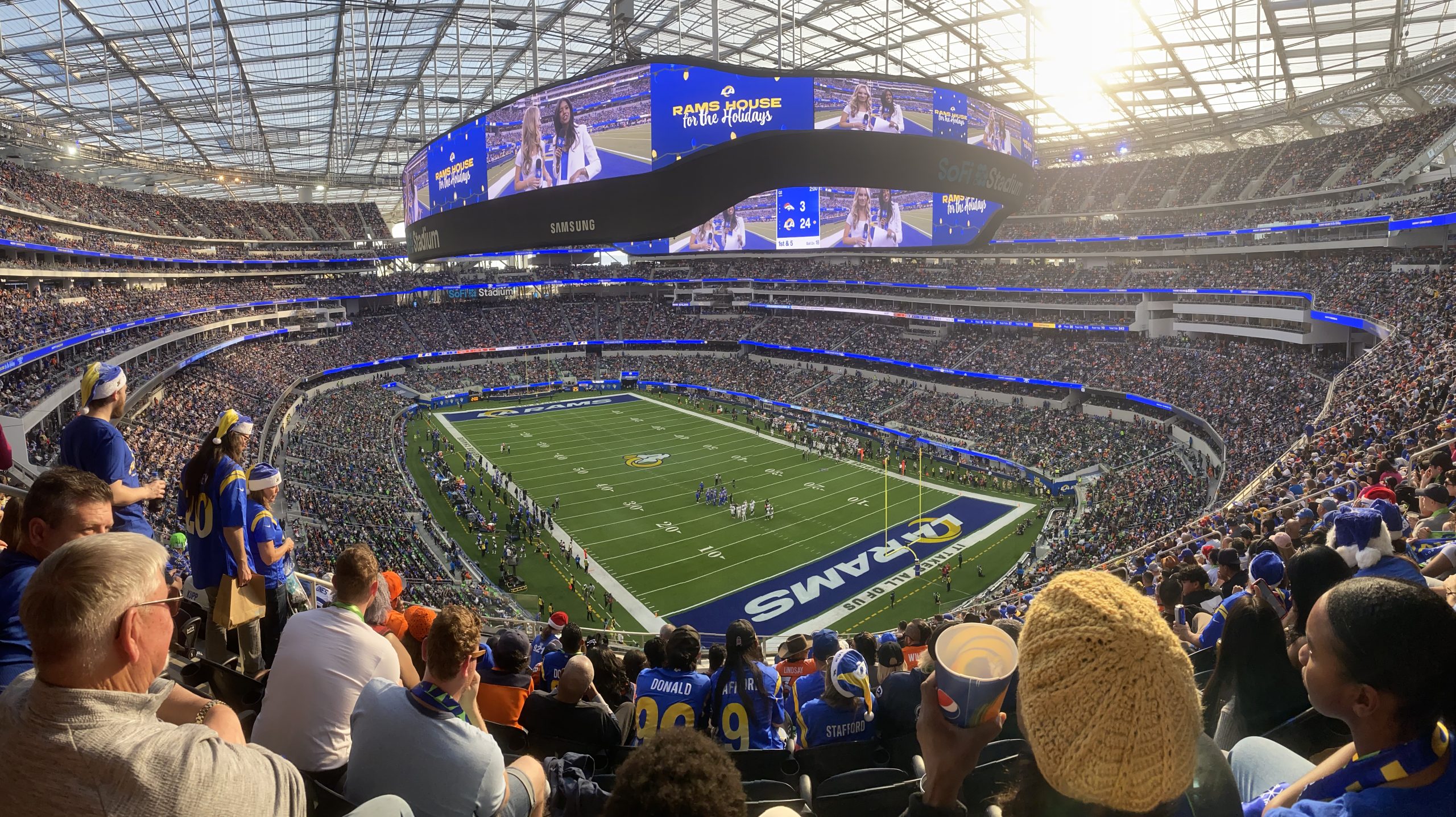 James R. Beattie, 2022 Fulbright ACT Scholar, Funded by the ACT Government
The Fulbright Scholarship program gave me a once-in-a-lifetime experience. During my scholarship, I was able to fully immerse myself in American culture, learn new technical science skills, and meet people from diverse backgrounds — from inspiring academics to passionate American football fans.
One of the highlights of my scholarship was my time at the Institute for Advanced Study in Princeton. When I stood in front of the institute, I was reminded of its rich science history and intellectual legacy, like Einstein and Von Neumann. The physics blackboard outside the institute only added to the excitement, as it showcased the unique intellectual environment the U.S. offers for theoretical scientific exploration, which doesn't exist in Australia.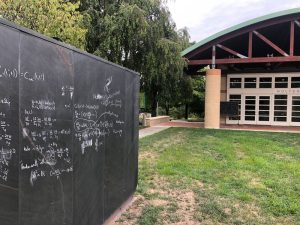 Another unforgettable moment was when I finally found a wild banana slug munching on a Halloween pumpkin. The banana slug is the proud (if unaware) mascot of the University of California, Santa Cruz, where I was hosted, and the university is filled with various slug paraphernalia. I had been searching for these slugs ever since I arrived, and finally, on a special day during the wet winter months, I found one.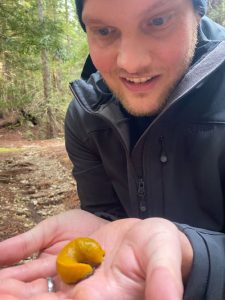 Attending a football game at the SoFi Stadium in Los Angeles on Christmas Day was also a memorable experience. The packed stadium, with over 70,000 seats filled, showcased the deep passion Americans have for sports. This experience gave me a deeper understanding of American culture and helped me appreciate the country in a new light.
In conclusion, my Fulbright Scholarship was a success both personally and professionally. I was able to enhance my skills, grow my network, and gain a deeper understanding of American culture. I would highly recommend the Fulbright Scholarship program to anyone looking to expand their horizons beyond the Australian culture and grow both personally and professionally.
Copyright © 2021 – Fulbright