Fulbrighters in Action Against COVID-19 – Allison Cheung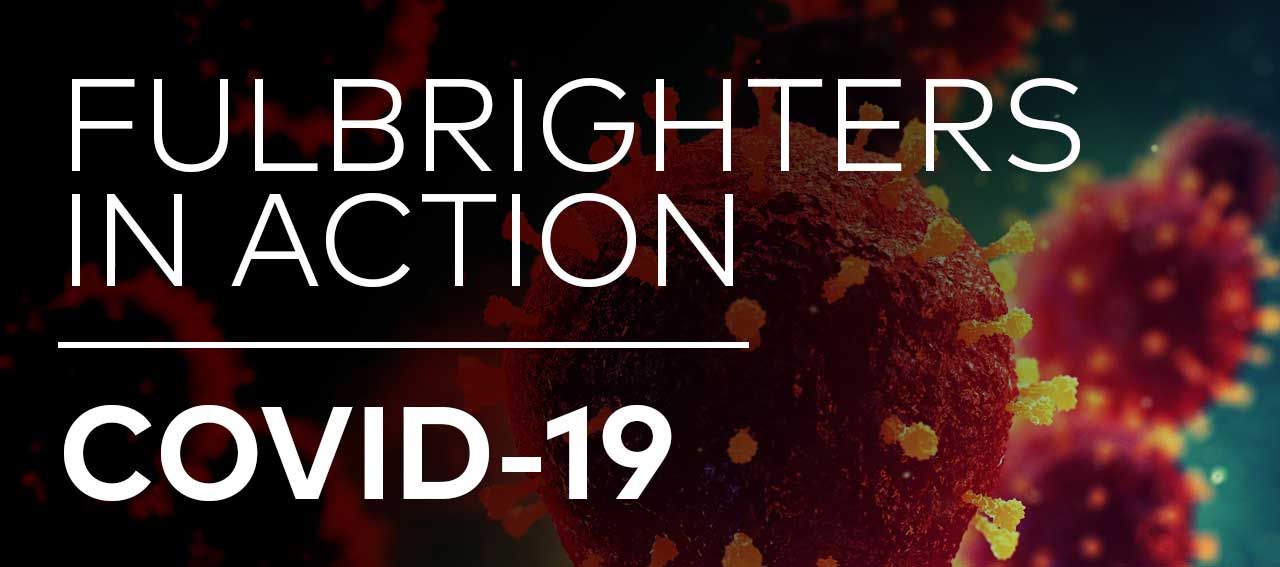 When the COVID-19 pandemic resulted in the suspension of the Fulbright U.S. Scholar Program, 23-year-old Fulbrighter Allison Cheung was among a handful of Scholars who chose to remain overseas as private citizens.
---
Cheung, who earned a Master's in Public Health and a Bachelor of Science in Molecular Biology from Yale University, had recently landed a job helping Australia battle the virus that curtailed her scholarship.
"I decided that when I looked back in 20 years, I'd be glad I delayed going to medical school for a year in order to fight this deadly pandemic."
Cheung arrived in Australia in July, 2019 to commence her Fulbright at the University of Melbourne working in veterinary epidemiology. "When you have diseases transmitted from animals to humans, you want veterinarians and doctors to work together. I wanted to spend this year dabbling in the animal side to get a perspective of what the challenges are."
Cheung was especially intrigued by statistical models. "I wanted to study how effective diagnostic tests are for brand new diseases. That turned out to be pretty timely."
When news broke in December of a new corona virus in Wuhan, China, Cheung says the alarm bells started ringing. "Back then, there were only animal-to-human cases reported. But I knew from my work that this could change quickly." When the danger of the fast-moving new virus became clear in late January, Cheung decided it was time to put her academic skills into practice.
"I approached my Fulbright supervisor at the University of Melbourne and asked if he knew of anyone working on Covid-19."
By February 10th, she was invited to take up a role with the Department of Health for the State of Victoria.
"I work on the epidemiology and surveillance team nestled under the intelligence team. I contribute to data management and data analysis of all the cases in Victoria."
An essential worker, Cheung arrives at the office in Melbourne's Central Business District at five in the morning. "We observe social distance and we work in shifts."
Cheung says she not only draws on her Fulbright experience, but on what she learned during an internship with the World Health Organisation in 2018. Again, her timing was uncanny.
Two weeks after Cheung arrived in Geneva to intern with WHO's Viral Haemorrhagic Fevers Team, there was a deadly Ebola virus outbreak in the Democratic Republic of the Congo. "The Fevers Team deployed immediately. Bam. I was the only one left in my unit. Let's just say I got to do a lot more than a typical intern."
Cheung says she's grateful for the chance to help Australia, and the world, battle this international health emergency.
"Our tasks are different every day. It's fascinating. We all work together. And no one ever asks about my American accent."
---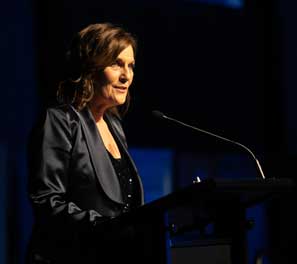 Sara James is on the Board of Fulbright Australia.
An Emmy award-winning journalist, she is also the author of An American in Oz and co-author of The Best of Friends.
Copyright © 2021 – Fulbright