Scholarships, Business Cards and the United Nations
By Fulbright Alumna Michelle Rourke (awarded 2017)
"And this is where the beauty of a Fulbright Scholarship really lies… You're there long enough to see the same faces over and over at various seminars, meetings and conferences. You have long conversations with people who get excited over the same weird things you get excited about, and those conversations end up carrying on over months. You become part of the local network and you build incredible professional relationships…"
In 2017, I set out for Washington D.C. with a plan. The research project I was going to do, the journal articles I was going to write, the places I was going to visit, and the people I was hoping to meet were all mapped out in my notebook. 
I had been forewarned that business cards were a form of currency in D.C., so I sent off for a pack of slightly embarrassing personal cards that my Dad had convinced me to put my photograph on. It makes sense: I often arrive home from a conference with a fist full of business cards and can't remember whose face corresponds with which name. But when you are the only one with your photo on your card, it doesn't actually help you remember anyone. The only direct effect it has on you is that wave of mild regret that strikes as you hand one out. 
In the first few months of my Fulbright Scholarship, I checked most of the names off my list. I was honestly struck by the willingness of so many people to give up their lunch break so I could give them an absolute grilling about their work. It didn't really jibe with the whole cutthroat, 'time is money' attitude I was expecting from high-flying D.C. professionals. So, I collected a bunch of business cards from some seriously interesting people, and those seriously interesting people put my tiny little face in their suit pockets. Plan executed.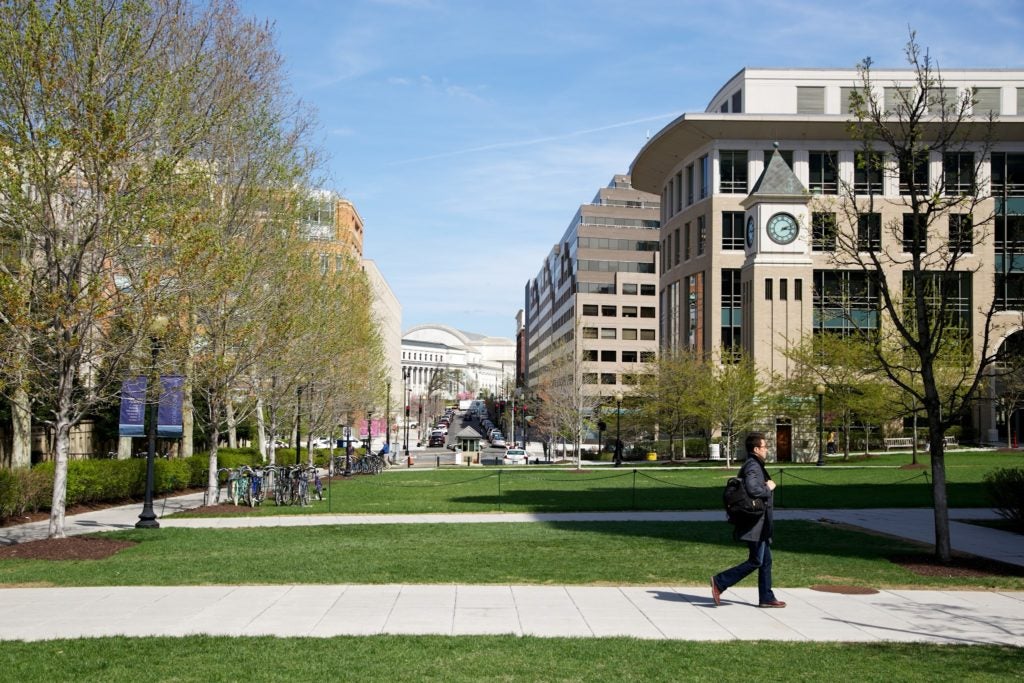 I had a ten-month placement at Georgetown Law School. And this is where the beauty of a Fulbright Scholarship really lies. Over ten whole months, you have a chance to do more than just meet people over lunch to exchange business cards. You're there long enough to see the same faces over and over at various seminars, meetings and conferences. You have long conversations with people who get excited over the same weird things you get excited about, and those conversations end up carrying on over months. You become part of the local network and you build incredible professional relationships that catapult you into collaborations and exciting activities that were never in the plan.
That year I met Professor Rebecca Katz who heads up the Center for Global Health Science and Security at Georgetown Medical Center. We hit it off and have been collaborating ever since. In December 2019, Professor Katz took an NGO delegation to the Meeting of the States Parties to the United Nations' Biological Weapons Convention in Geneva. I was lucky enough to be part of her talented team of international academics (pictured). This year, I'll be spending a month working with them back in D.C. at the Center for Global Health Science and Security. Thanks to the Fulbright Scholarship these people have become my collaborators, my academic inspiration and support network, and my friends. Not one of them has a tiny picture of my face on a 9 x 5 cm piece of cardboard (to my knowledge).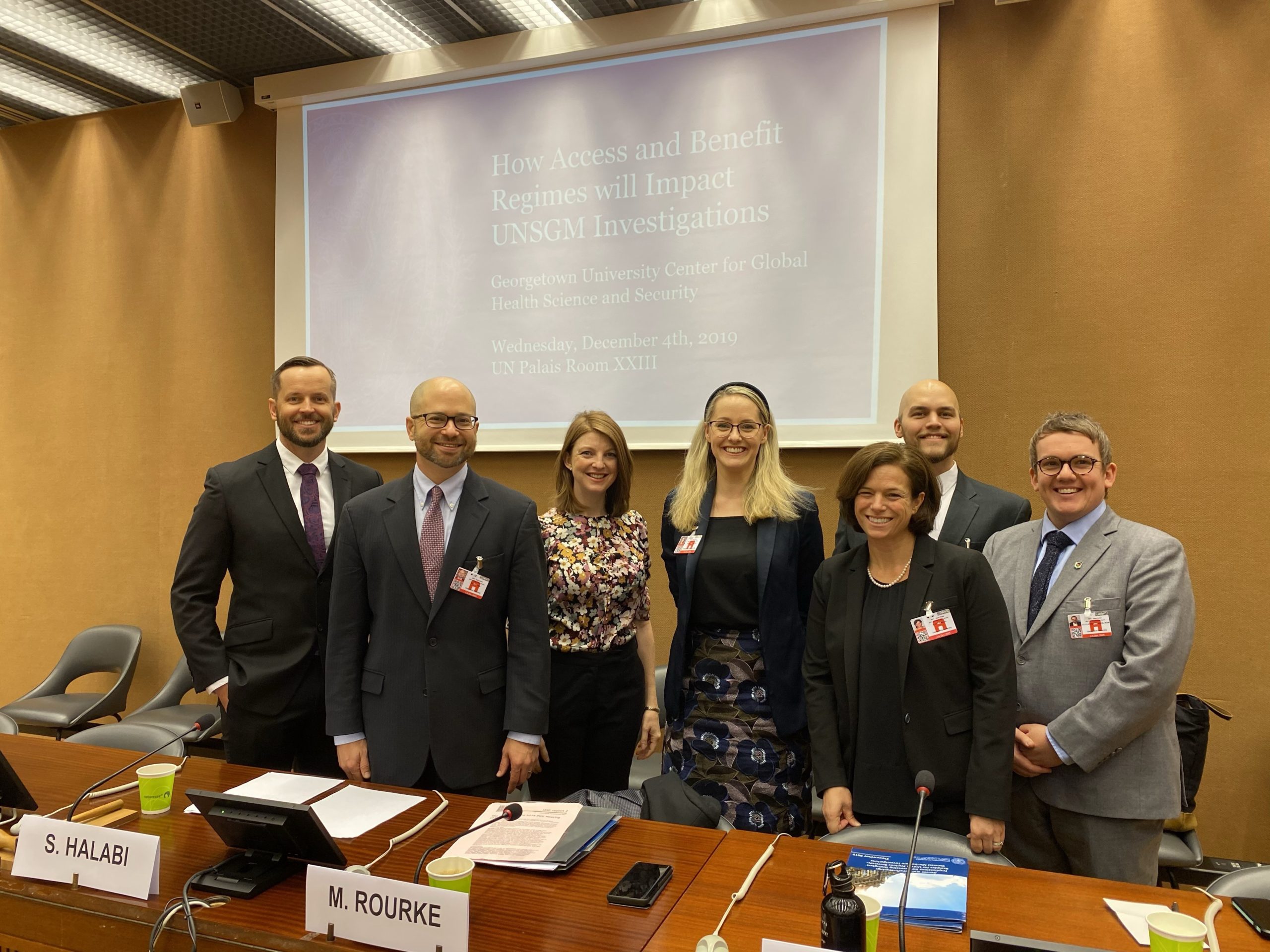 Left to Right: Evan Keast, Sam Halabi, Michelle Rourke, Alexandra Phelan, Rebecca Katz, Mike Knutzen, and Mark Eccleston-Turner at the Biological Weapons Convention Meeting of the States Parties, Geneva, 4 December 2019
Anyway, the whole point of this is starting to get lost in sentimentality. The real point of this story is to say: if we're still going to do the whole business card thing in this day and age, can we all just agree to put our picture on them? That would be really helpful. Ta.
Copyright © 2021 – Fulbright