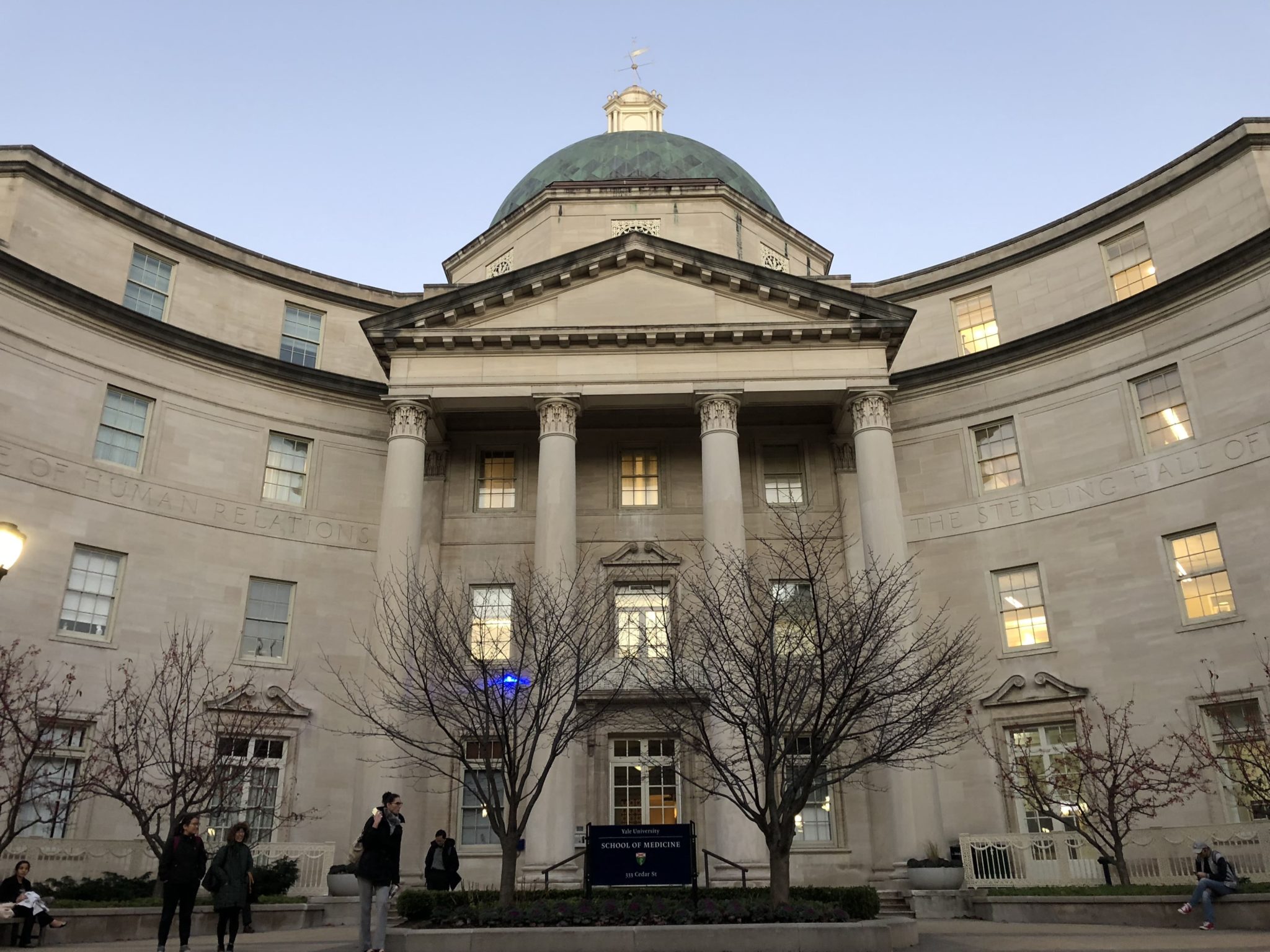 By Fulbright Alumna Gayle Maloney (awarded 2015)
"While I was so grateful for my time spent at Yale and in the U.S. for having been more than enough to make the experience worthwhile, what I hadn't anticipated would be that the benefits of being provided a Fulbright program would continue to grow well beyond the scholarship duration."
Like several other Fulbright Alumni, I credit Paul Simon with my first awareness of the word 'Fulbright', courtesy of the lyrics to his song "I know what I know", which was released when I was all of nine years old!
Paul Simon, 1986
---
It wasn't until decades later, however, that my interest in the Fulbright program grew, upon that early seed. My Fulbright application essentially reflected my personal wish list of what an ideal program would look like to suit my professional development needs at that mid-stage point of my career. This program included working predominantly with world-renowned researchers in the field of Obsessive-Compulsive Disorder (OCD), as well as having the opportunity to attend advanced specialised training courses from dedicated OCD organisations that were not available in Australia. The Fulbright name is so well regarded in both international academic and professional communities that I have no doubt as to how beneficial it was in securing an incredible offer to work as a visiting research scholar at Yale University School of Medicine.
While I was so grateful for my time spent at Yale and in the U.S. for having been more than enough to make the experience worthwhile, what I hadn't anticipated would be that the benefits of being provided a Fulbright program would continue to grow well beyond the scholarship duration. A critical part of being a Fulbright recipient for me was being able to avail any opportunities to reciprocate in kind. However, I learned shortly before my trip commenced that I wouldn't be able to undertake the clinical project I had planned at Yale in my application due to not having clinical registration in the U.S. To work around this, my mentor Professor Chris Pittenger and I decided to spend a large proportion of my time working on a research proposal that would subsequently allow us to continue our research together upon my return to Perth. In true Fulbright fashion, we found a way to combine my clinical psychology experience with Yale's academic and more biological expertise, and this has in turn allowed us to provide unique opportunities for OCD sufferers in Perth and contribute in a meaningful way to the international clinical literature. To this end, I was appointed as an Assistant Clinical Professor at Yale University and we have continued to work together over the past four years. We have recently published a journal article together and have several more in the works, as well as plans for innovative, exciting future projects.
Yale School of Medicine (Sterling Hall of Medicine (Photo credit: Michael Marsland)
---
The generosity and guidance of Professor Pittenger and my colleagues at Yale University was unparalleled to any setting I've worked in. This continued collaboration has ensured that the Perth OCD Clinic, which I subsequently founded, is in a unique position to provide cutting edge treatments for treatment resistant OCD, which is something that we are all passionate about. Working together we have now helped thousands more OCD sufferers, and provided a much needed specialist clinic in Western Australia.
In addition to the incredible professional opportunities the Fulbright scholarship afforded, there was also a myriad of personal ones that I was able to weave in for my family who came with me. My daughter's birthday was gleefully spent at Disney World; we enjoyed numerous weekend trips to New York, Boston and picturesque Connecticut towns; we frequented many Boston Celtics games; and visited more kids museums than I knew existed. Although perhaps the most memorable experience of all was experiencing a true U.S. Halloween, where we gave out a thousand pieces of candy in 2 hours (thankfully we were warned and prepared by the neighbours!).
Yet another way that the Fulbright was worth undertaking, was the opportunity to benefit from being part of the Fulbright alumni network. The Fulbright Commission has provided me with numerous opportunities pertaining to further professional development and extending professional networks. In my experience, Fulbright alumni and the commission consistently go out of their way to assist each other to achieve their various projects sharing a mutual interest in helping others propel their clinical work and/or research forward in order to assist as many people as possible.
So, in answer to the question posed in the Paul Simon's song that I heard decades earlier – "Aren't you the woman who was recently given a Fulbright?" Well yes, I was! And in answer to the Fulbright Commission's question as to whether it was worth it? Given that it was career-transforming, that it provided me with an opportunity to work with incredibly inspiring and generous colleagues, and to help countless OCD sufferers – I'd have to also say a resounding yes to that question. I'm just glad my Dad introduced me to such wonderful music!
Copyright © 2021 – Fulbright