My Harvard Fulbright Journey

By Fulbright Alumna

Jessa Rogers

(awarded 2017)
"My time as a Harvard Fellow taught me so much about the Harvard community – one that is embracing, small enough to feel like 'home' and with a long history related to Native American peoples (a few years after its founding in 1636, Harvard University established their 'Indian College' specifically for the education of Native American peoples…"
---
As an Aboriginal PhD scholar, I had considered applying for an Indigenous scholarship to complete some of my studies internationally, but never really considered any mainstream opportunities. In 2017 at the last minute, I decided to gather the courage to apply for my first mainstream scholarship with Fulbright. Little did I know that a short while later I would be completing my PhD as a Fellow at Harvard University, an institution that needs no description.
My time as a Harvard Fellow taught me so much about the Harvard community – one that is embracing, small enough to feel like 'home' and with a long history related to Native American peoples (a few years after its founding in 1636, Harvard University established their 'Indian College' specifically for the education of Native American peoples, complete with a 20-student boarding facility built on Harvard Yard). From these early origins Harvard, today (like many institutions) is working hard to grow its small number of Native faculty, and has a successful Native student program, HUNAP, to support Native success at Harvard.
During my time as a Fellow at Harvard I was based between the Department of Anthropology, and the Native American Program (HUNAP) which became my home at Harvard. In addition to being a place for Native students, Native faculty had offices at HUNAP, and our regular shared lunches and yarns on the couch taught me much about our shared experiences at Indigenous peoples in academia. As an Aboriginal academic, I spent many hours learning from Native scholars and academics, and in deep discussion with non-Native Harvard faculty about the challenges Harvard faces in this space.
My office and home away from home, the Harvard University Native American Program (HUNAP)
---
Having my desk at HUNAP allowed me to meet many Native students who were completing their degrees, often away from home, and to become involved in various initiatives students were involved in on campus, especially those related to Native education. One of our guests who came to present over lunch at HUNAP was Native Harvard Alumna Karen Diver (Fond du Lac Band of Lake Superior Chippewa). Karen was an appointee of President Obama as the Special Assistant to the President for Native American Affairs. As part of the Domestic Policy Council, she assisted with inter-agency efforts, policy and regulatory changes to benefit 567 Native American Tribes. Her experiences and stories about her work inspired us all.
Karen Diver sharing stories with us at HUNAP
---
Another HUNAP event that taught me a great deal was the screening of 'More than a Word' and HUNAP seminar and lunch held with the filmmakers, John and Kenn Little (Standing Rock Sioux). Their powerful film was being screened across the U.S., analyzing the Washington football team and their use of the derogatory term R*dskins within the broader history of Native American cultural appropriation. I learned much about the American experience for Native peoples during the discussions that followed this screening with John and Kenn and have kept in touch with John in the years since my Fulbright as their film continues to gain traction.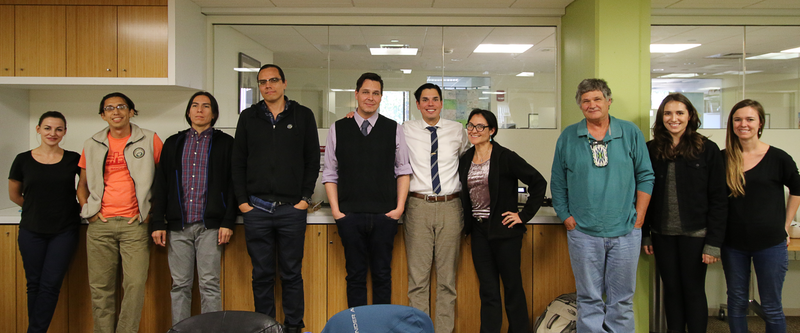 HUNAP faculty and students with filmmakers John and Kenn Little
---
Although my months at Harvard were exciting and extremely enriching, I did often feel homestick, being away from my husband and two sons who stayed in Australia. Luckily for me, one of my Wiradjuri friends Kathleen Jackson is a PhD student at Harvard, and another Indigenous scholar, Alison Whittaker, was awarded the 2017 Fulbright Indigenous Postgraduate Scholarship – so seeing both these amazing women (and especially catching with Alison regularly) helped a great deal with my homesickness.
At Harvard with fellow Aboriginal women Kathleen Jackson (Harvard PhD Student) and 2017 Fulbright Indigenous Postgraduate Scholar Alison Whittaker
---
My choice to live with a couple in a homestay also helped me settle into American life- and my homestay cat Wally made me feel right at home! My American experience was complete with a Boston winter – including a 'bomb cyclone' which brought minus 30 temperatures. Growing up in regional Queensland, I was definitely unprepared for how life living in a city with snow would be, but I loved the experience all the same. My time living in homestay sharing meals, watching US TV, talking politics (and Trump!) and understanding life from the American perspective would not have been as rich without my American family, who remain my friends to this day. Meeting their broader family and friends gave me insights into American life that I would not have gained in student accommodation.
My homestay in a typical Boston home, MA
---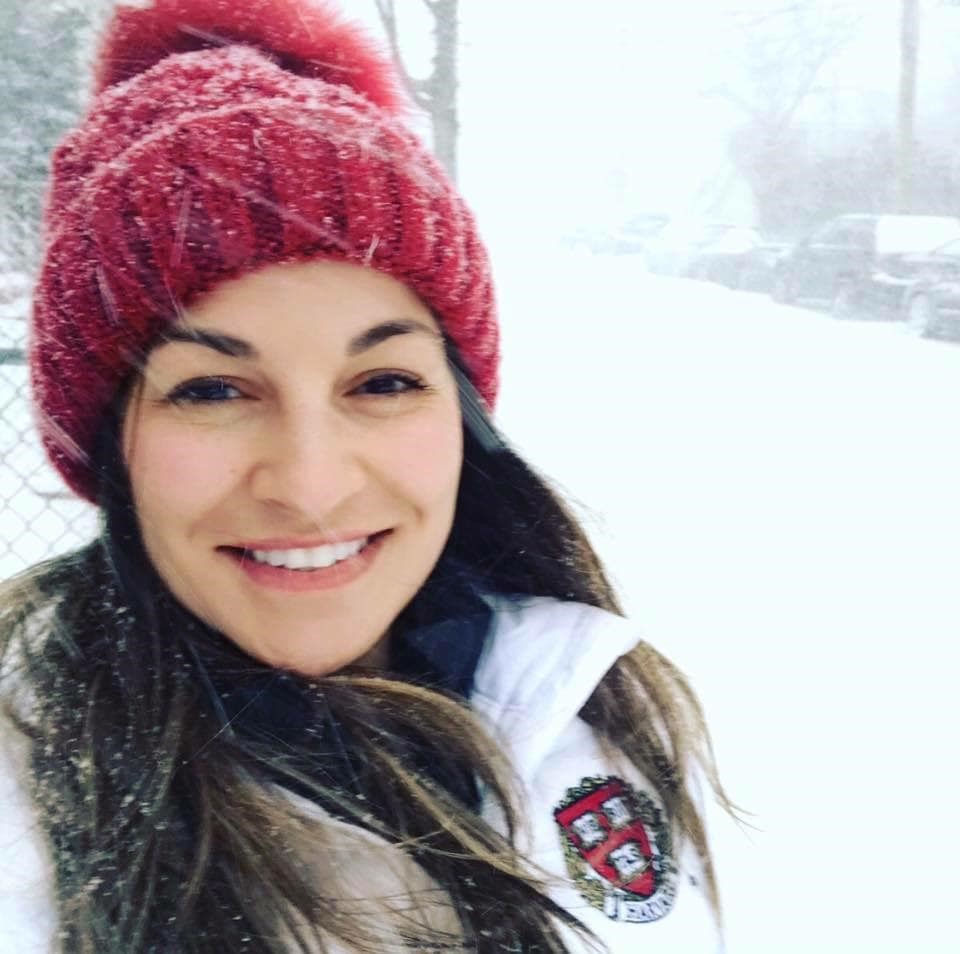 The "Bomb Cyclone" on our street in Boston, MA
---
To end my Fulbright I completed a week of fieldwork in the US. My PhD (looking at the experiences of Aboriginal and Maori students attending boarding schools) took me to Hawai'i, where I was blessed to research beside Kanaka Maoli students, leaders and educators at one of the world's most interesting education models built around Indigenous students, Kamehameha Schools. With their current endowment of more than 11 billion US dollars supporting their educational mission of creating educational opportunities to improve the capability and well-being of Native Hawaiian people, KS is a culturally-centered, college preparation boarding school committed to providing financial assistance to students through various programs, scholarships and assistance pathways. The results being achieved by KS Native Hawaiian students, while their Native cultures are given the space to blossom, are truly amazing, and their model of Indigenous boarding is one Australia could learn much from for Indigenous students.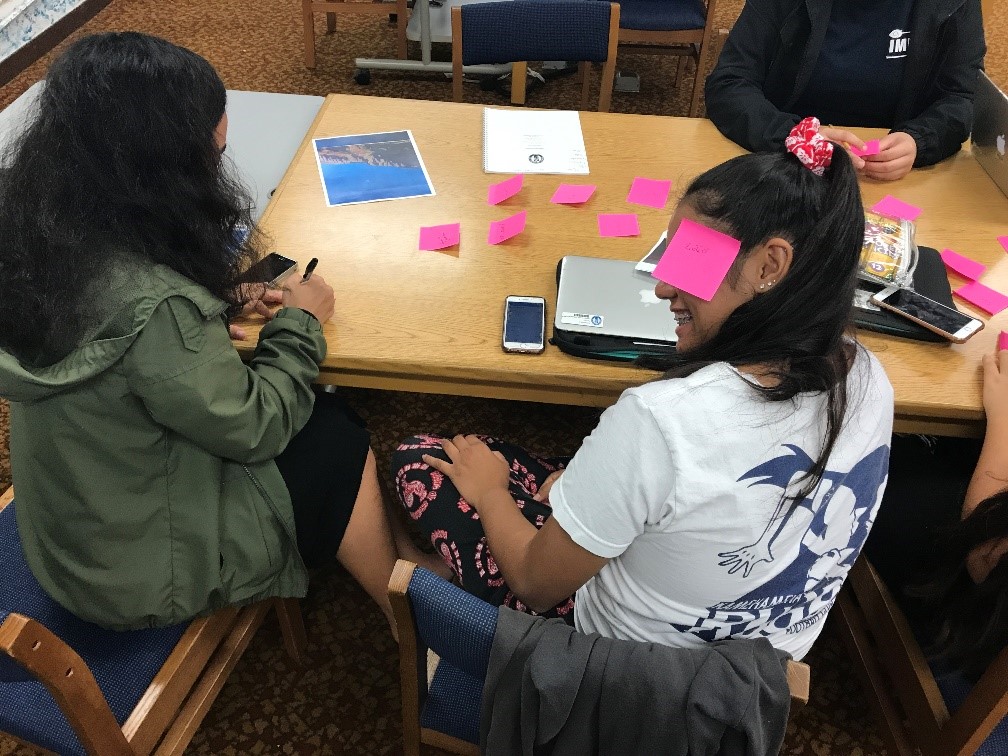 Researching with Kamehameha School Students
---
On my return to Australia, I missed life in Boston and at Harvard, and my Fulbright was a life changing experience that taught me much about myself as an academic, our broader connections between Australian and American Indigenous peoples, and the broader impact of policy, politics and history on our peoples lives today. I made life-long friends and networks that I continue to nurture, and I aim in the future to return to Harvard for a longer time, to contribute to the fantastic work that I was so lucky to be a part of in my time there.
Have comments or wish to share your Fulbright Story too? Send us a note to: alumni@fulbright.org.au
Copyright © 2021 – Fulbright