RMIT Scholar to Investigate Pathways to Nuclear Non-Proliferation

How the world can avoid nuclear doomsday while our weapons are getting more deadly will be the focus of 2018 Fulbright Scholarship winner Dr Aiden Warren.
The RMIT University senior lecturer has won the prestigious scholarship to examine what a United States major investment in a modernised nuclear arsenal means for efforts to stop the spread of the deadly weapons across the globe.
As the Fulbright Scholar in Australia-US Alliance Studies he will be based at the leading Washington DC think tank, the Arms Control Association where he will look at the tensions between US nuclear force modernisation and the global non-proliferation regime.
Warren said that the issue was increasingly urgent for global security.
"Former U.S. President Barack Obama came into power and won a Nobel Peace Prize on the back of a promise for a nuclear-weapons free world," Warren said. "But during his two terms the US has started down a path of making all its nuclear weapons more agile, more accurate, and more deadly.
"Coupled with President Donald Trump's disdain for international treaties, this has the potential to negatively impact the positive role that the United States can and must play in moving toward a 'world without nuclear weapons' and sustaining the Nuclear Non-Proliferation Treaty,  or NPT.
"To prevent a dangerous backslide, new scholarship will be critical for pushing back against unilateral U.S. actions that threaten future steps on arms control and for advancing policy options that prevent further fracturing of the Nuclear Non-Proliferation Treaty."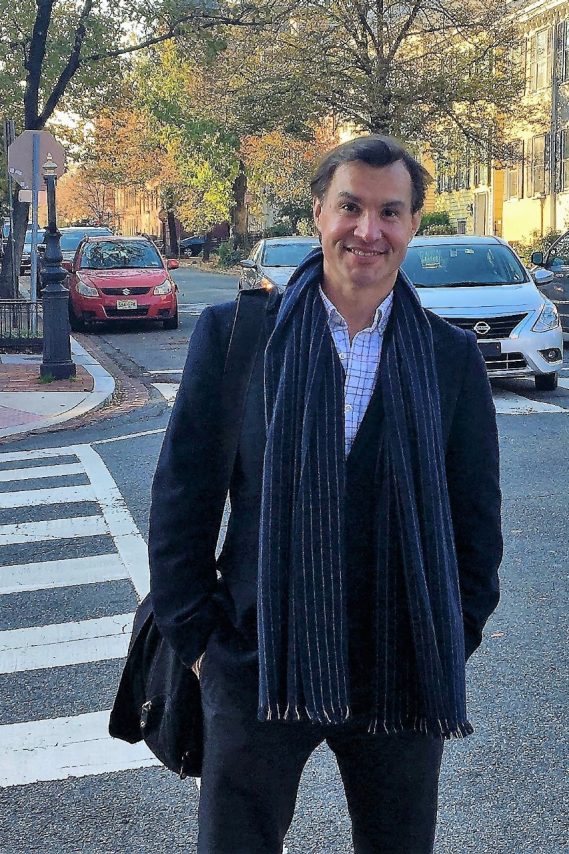 Warren hopes that his research will develop pathways for keeping disarmament momentum 'alive' under conditions of weakening U.S. disarmament leadership, and an increasingly challenging international environment.
He says his time in Washington DC will be critical to achieving this goal.
"I chose the Arms Control Association because it is a leading global institution that has been advancing effective arms control and non-proliferation policy for more than 45 years, and is uniquely positioned to support my work," Warren said.
"The organisation was recognized with a McArthur Award for creative and effective institutions in 2010 and the Arms Control Association's monthly publication, Arms Control Today, was described by former International Atomic Energy Agency Director-General Hans Blix as 'the best in the market'."
Dr Warren's 2018 Fulbright Scholarship in Australia-United States Alliance Studies is sponsored by the Australian Department of Foreign Affairs and Trade.
By James Giggacher
Via RMIT News
Copyright © 2021 – Fulbright