Fulbright Scholar Teaches Virtual Reality to Launceston Classroom (14,000 km away)
Home
>
News and Events
>
Fulbright Scholar Teaches Virtual Reality to Launceston Classroom (14,000 km away) - Fulbright

Tech-entrepreneur introducing students to virtual world live in Bellevue and live-streamed to Tasmania.
James Riggall, a Fulbright Scholar and founder of the Tasmanian startup Bitlink, is introducing students to the virtual world, live in the collaboratory at Bellevue College and live-streamed to innovation hubs on the other side of the earth in Tasmania. One class offered for Winter Quarter, Virtual Reality Design and Communications, is geared for anyone who wants to understand this emerging technology, while another, Virtual Reality Lab Project, gives students the chance to get hands-on by designing and prototyping a virtual reality (VR) project.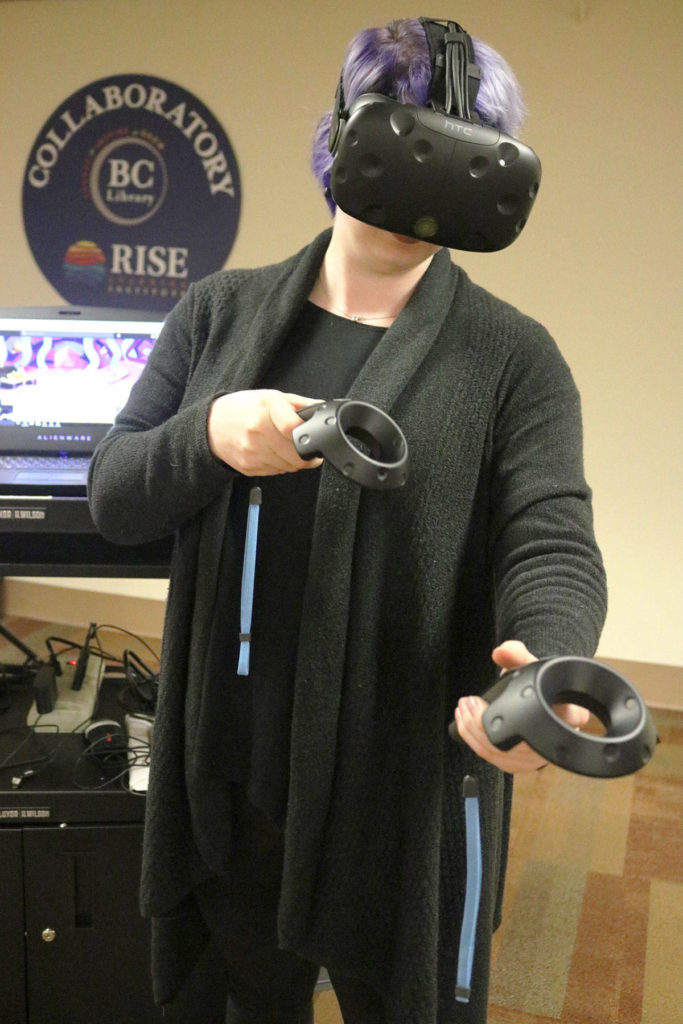 Guest speakers will also bring their expertise, like Thomas A. Furness III, who many regard as the "Grandfather of Virtual Reality." Furness founded the Human Interface Technology Lab at the University of Washington and the University of Tasmania, and sponsored distance-learning classes co-taught by Riggall and Bruce Wolcott, a professor at Bellevue College with a passion for online learning.
From 2010-12 Riggall and Wolcott tried different technologies that allowed for an instructor in Tasmania and an instructor in Bellevue to teach students…anywhere. They experimented with video teleconferencing, Prezi presentations, email, and the WebCT course delivery platform.
They've have been bouncing ideas off each other ever since.
And they came up with a crazy one—wouldn't it be great if Riggall came to Bellevue College to help develop the collaboratory and burgeoning makerspace? It'd also be an opportunity to take a deep dive into how virtual reality can, and will, change the educational landscape. The only way they thought it could work was if Riggall applied for a Fulbright Scholarship, which he did. And got.
"He's extremely creative, and completely driven by the idea that any place can foster their own Silicon Valley," said Wolcott. "When he got his education, he didn't think his next immediate step was to pursue a career in a city with lots of opportunity. It was to bring that opportunity to the local level, and build bridges between business, education and the community to launch high-tech learning spaces. He's someone who turns a barrier into a reason to do things in a new way. If the way doesn't exist, he'll make it."
The courses explore a new educational model that literally and figuratively dissolves the four walls of a classroom. Not only are the VR classes live-streamed to a collaboration hub half a world away, but the classes are taught in an open space in the Library Media Center, where any passing Bellevue College student can stop, listen and learn.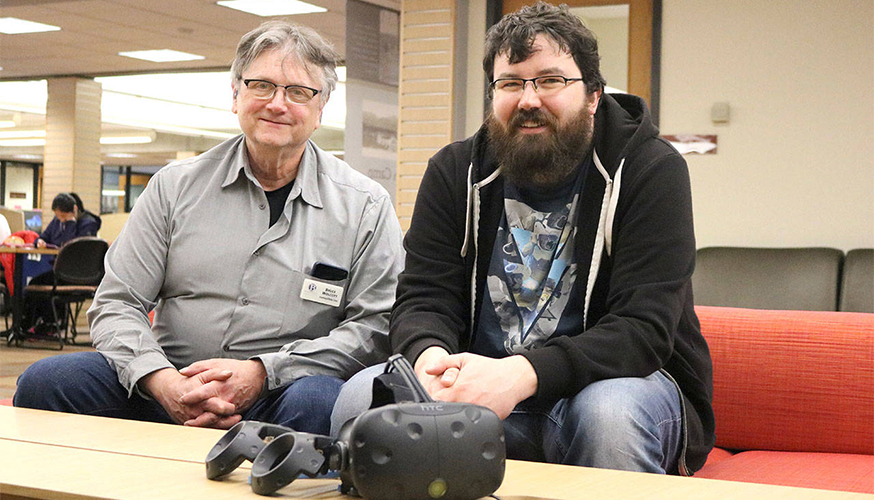 "We have to redefine our conception of space, and access, to create a sustainable future," said Riggall. "In the cities you have lots of job opportunities confined to a narrow physical location, which leads to a high cost of living. In rural areas there isn't the same breadth of opportunities, so people leave. Ultimately education and business are about building relationships, and video and texting haven't been able to compare to face-to-face interactions in a certain, human way. Virtual reality could change that. If we can build an interactive, educational, and collaborative model that develops real relationships between Bellevue, Washington and Launceston, Tasmania, we can scale that out anywhere."
Copyright © 2021 – Fulbright