Western Australian Researchers Head to the U.S. with Fulbright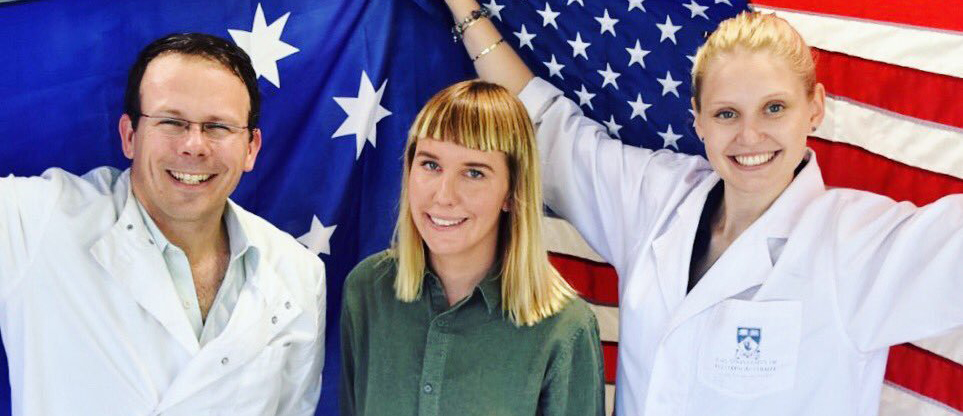 A PhD student looking into new applications of nanotechnology in treating cancer, an ecology PhD student researching catastrophic bushfires and a plant scientist researching enzymes, evolution and herbicides are three recipients from The University of Western Australia that have been presented with Fulbright Scholarships for 2018.
They will join a prestigious global group that includes Nobel Laureates and Pulitzer Prize winners.
UWA Nanotechnology PhD student Jessica Kretzmann has been awarded a Fulbright Western Australian Postgraduate Scholarship. Ms Kretzmann's PhD focused on developing new ways to deliver gene therapies for the treatment of breast cancers. 
For her Fulbright Scholarship, Jessica will conduct research at the University of Massachusetts Amherst, studying methods to harness the body's immune system to fight cancer.
UWA Ecology PhD student Hannah Etchells was also awarded a Fulbright Western Australian Postgraduate Scholarship. Ms Etchells researches the ecological impact of catastrophic bushfires – an issue that is highly topical in both Australia and northern  America.
During her Fulbright Scholarship, Ms Etchells will conduct research at the University of California, Berkeley, working with Professor Scott Stephens at his world-leading fire research laboratory. Her aim is to understand how recent catastrophic bushfire affect forest ecosystems, and the impact on future management as extreme fire events become more common.
UWA plant biochemist Joshua Mylne has received a Fulbright Professional Scholarship in enzymology and protein structure. His research is mostly on bioactive plant proteins, their synthesis and evolution. He has also embarked on a new program in herbicide discovery.
Over a chilly winter at the University of Minnesota St Paul, Dr Mylne will use his Fulbright Scholarship to acquire skills to understand plant enzymes and their catalysis at the atomic level to improve biotechnological tools and develop much needed new herbicides.
Fulbright Scholarships allow postgraduate students to conduct a period of research and study in the United States. Founded in 1946 by US Senator J. William Fulbright, the program promotes research collaboration and cultural exchange to foster understanding between the United States and other nations.
Image caption: Left to right Josh Mylne, Hannah Etchells and Jessica Kretzmann
By David Stacey, The University of Western Australia
Originally appeared on UWA News
Copyright © 2021 – Fulbright