Queensland Economist to Harvest Agricultural Policy Insights in Kansas
Home
>
News and Events
>
Queensland Economist to Harvest Agricultural Policy Insights in Kansas - Fulbright

It's among the most prominent appointments in the United States of America's top foreign exchange scholarship program.
The Australian-American Fulbright Commission has found its exceptional candidate to take up the role of 'Distinguished Chair in Agriculture and Life Sciences' at Kansas State University – USQ's own Professor Geoff Cockfield.
Professor Cockfield has been appointed to the coveted position and will spend five months in the USA later this year to analyse ways in which governments support, or could support, farmers and agricultural industries.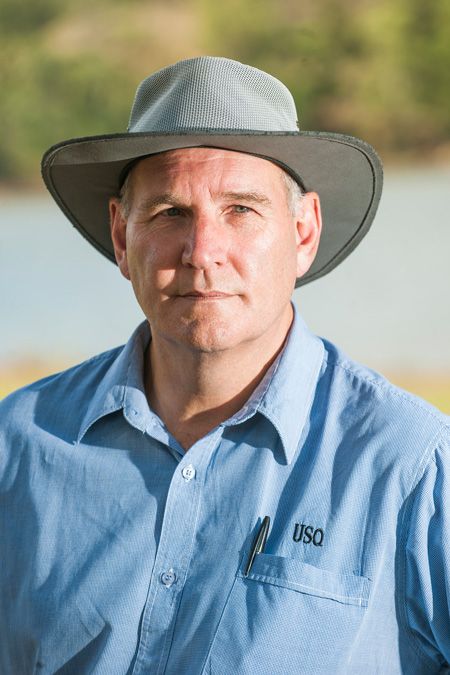 According to Professor Cockfield, the appointment is a great opportunity to build on his previous work related to Australian agricultural policy.
"Most political parties and members of the public in developed countries want agricultural sectors that can provide food and fibres and that can support family farms and rural communities," Professor Cockfield said.
"However, all these goals are not easy to achieve given cost pressures on farmers, international trade competition and trade rules, and the reluctance of governments to commit to on-going support programs.
"I want to see if there are policy instruments that can contribute to supporting farm income levels and stability without violating national and international competition rules, and also to see if and how governments might support production while protecting the resource base."
Professor Cockfield has already mapped out his areas of interest – developing farmer cooperatives, payments for environmental services and crop insurances – and hopes to contribute to policy debates in Australia with findings from the research.
The Fulbright Commission is a non-profit organisation sponsored by the U.S. and Australian governments, donations and corporate sponsors, to support academic collaborations and exchanges.
Copyright © 2021 – Fulbright