Women's Soccer's Turner Block Receives Fulbright Scholarship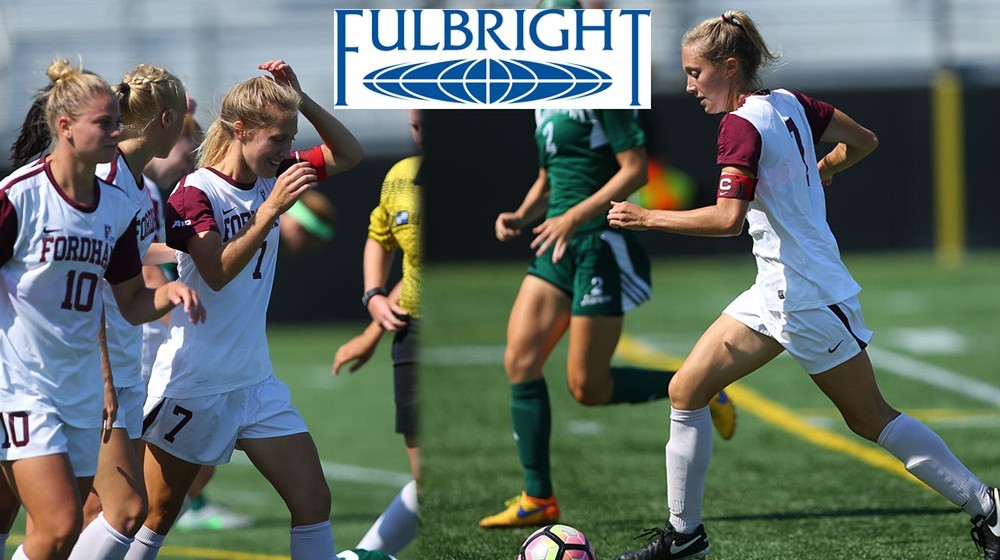 Bronx, N.Y. – (March 22, 2017) – Fordham women's soccer senior Turner Block joined a very select group on Wednesday, as she received the prestigious Fulbright Scholarship and will be using it to study in Australia at the University of Queensland.
Block, who just finished her four-year playing career with the women's soccer team and served as a team captain this season, will be focusing her research the athletic identify formation of paralympic youth swimmers who have been diagnosed with cerebral palsy.  Queensland is home to the only centre in the world committed to this type of research. The University of Queensland has partnered with the International Paralympic Committee to fund studies on the classification and development of para-athletes with physical impairments.  Specifically, the School of Human Movement and Nutrition Science at the University of Queensland is the only place in existence that is capable of supporting this project. This is largely from the fact that Dr. Sean Tweedy, the Chair of the International Paralympic Classification Committee, is also Chief Investigator of the centre. Block will also be working alongside Dr. Eimear Enright, his partner investigator.
Originally posted on Fordham Sports
Copyright © 2021 – Fulbright