Syracuse University's Whitman School of Management Professor Receives Inaugural Fulbright Distinguished Chair Award
Home
>
News and Events
>
Syracuse University's Whitman School of Management Professor Receives Inaugural Fulbright Distinguished Chair Award - Fulbright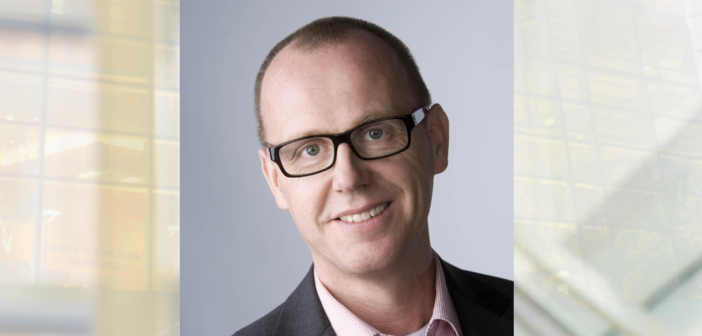 Johan Wiklund to Conduct Research at RMIT University in Melbourne, Australia 
Johan Wiklund, the Al Berg Chair and professor of entrepreneurship at Syracuse University's Martin J. Whitman School of Management, has been granted the inaugural RMIT Fulbright Distinguished Chair in Entrepreneurship and Innovation. During his time as a Fulbright Distinguished Chair, Professor Wiklund will travel to RMIT University in Melbourne, Australia to extend his research on mental health and entrepreneurship.
"We are excited to be welcoming Professor Wiklund to RMIT University to occupy the inaugural RMIT Fulbright Distinguished Chair in Entrepreneurship and Innovation," said Deputy Vice-Chancellor Research & Innovation and Vice-President of RMIT University Professor Calum Drummond, a Fulbright Senior Scholar. "Johan's research track record in the field of mental health and entrepreneurship is world class and we look forward to exploring the mutual benefits this prestigious award can offer to Johan and the wider research communities at RMIT and Syracuse University."
The Fulbright Scholar Program writes that, of its 20 programs, the Distinguished Chair Awards, of which there are approximately 40 each year, "are viewed as among the most prestigious appointments." The honor is awarded to eminent scholars who have significant publication and teaching records.
"This is another well-deserved accolade for Professor Wiklund," said Alex McKelvie, associate professor and department chair for entrepreneurship and emerging enterprises at the Whitman School. "His cutting-edge work on mental health and entrepreneurship places him as a global thought leader in this area. It is very pleasing, as a colleague, friend, and as a fellow researcher in this field, to see him receive this recognition from one of the most respected academic associations."
Professor Wiklund is considered a leading authority in entrepreneurship research with more than 50 articles appearing in leading entrepreneurship and management journals. He serves on the editorial boards of the Academy of Management Journal and the Journal of Business Venturing, and recently was appointed editor-in-chief of Entrepreneurship Theory and Practice.
Professor Wiklund's research interests include entrepreneurship and mental health, as well as the performance, growth, exit and failure of entrepreneurial firms. In 2015, he was honored with the Greif Research Impact Award. Given annually by the Greif Center for Entrepreneurial Studies at the University of Southern California, the award recognizes an entrepreneurship paper that appeared in the top-tier management and entrepreneurship journals six years ago and received the highest citations (based on the Social Sciences Citations Index) in the five years following publication.
"Advancing the state of entrepreneurship and innovation across the globe requires research that is itself innovative and entrepreneurial," said J. Michael Haynie, Barnes Professor of Entrepreneurship and vice chancellor of strategic initiatives & innovation at Syracuse University. "Not only is Professor Wiklund on of the world's foremost entrepreneurship scholars, he is also one of the most innovative and entrepreneurial. It's for this reason that his work is frequently cited and admired by his academic peers, and also routinely impacts the decisions and actions of leaders across the business community. Johan Wiklund is well-deserving of the Fulbright Distinguished Chair Award."
The Entrepreneurship and Emerging Enterprises (EEE) department at the Whitman School includes some of the most prolific researchers in the field of entrepreneurship today. Over the past year, the faculty and doctoral students have published 31 papers in top-tier journals and presented 23 more at leading international conferences.
From the growth of new ventures to psychology to sustainability to public policy, the research of the EEE department spans numerous entrepreneurship topics. It also explores new research areas, such as resilience, crowdfunding and mental health.
By Kerri Howell, Whitman School
Originally published on Whitman Voices
Copyright © 2021 – Fulbright