---
"Andrew will act as a cultural bridge, linking Australian musical theatre writers with the world class development process used by Broadway musicals, providing focus and technique to the processes of our energetic musical theatre-writing community."
---
Andrew Strano, 2019 Fulbright Victoria Scholar
The Victorian College of the Arts to New York University | Theatre Writing
Andrew is Australia's most awarded young Musical Theatre writer. Holding his M.A. in Writing for Performance from the Victorian College of the Arts, his debut full length show Nailed It!, written with the associate musical director of Wicked, Loclan Mackenzie-Spencer, has toured worldwide to 5 star reviews, was selected for the Adelaide Cabaret Festival (the largest curated cabaret festival in the world), and was awarded a Greenroom award for 'Best Original Songs'. As the inaugural Jeanne Pratt Artists in Residence, Andrew and composer Lucy O'Brien received Australia's largest financial commission for new musical theatre work, bringing his and was given the unique opportunity to teach musical theatre writing at Monash University. In addition to his writing, Andrew is an accomplished dramaturge, performer and director. He is a graduate of the Victorian College of the Arts' Musical Theatre Performance program, and of the iO Theatre in Chicago where he studied theatrical improvisation. He currently teaches for the National Institute of Dramatic Arts (NIDA) and works freelance as a creative of all types.
2019 will see Andrew join the prestigious New York University Tisch School of the Arts' Graduate Musical Theatre Writing Program. The only course of its kind in the world, the program is uniquely tied to Broadway and the living masters of the art form, immersing Andrew in the practical art of writing and developing new musicals from the ground up. Throughout the course and after its completion, Andrew will act as a cultural bridge, linking Australian musical theatre writers with the world class development process used by Broadway musicals, providing focus and technique to the processes of our energetic musical theatre writing community, seeing us take our place as a premier producer of new musical theatre alongside New York and London.
Find out more about the 2019 cohort of Fulbright Scholars HERE.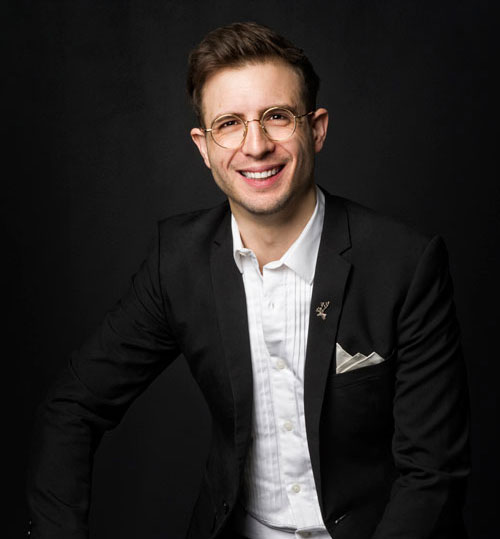 Copyright © 2021 – Fulbright