---
"Athina's project involves the design and development of engineered antibody derivatives to target Chronic Lymphocytic Leukemia cells."
---
Athina Manakas, 2019 Fulbright Future Scholar
The University of Sydney to The Scripps Research Institute, Florida | Biochemistry
Athina is a PhD candidate at the University of Sydney. Her research involves antibody engineering to develop novel reagents to recruit a patient's own immune system to specifically target and kill cancer cells.
A Fulbright Future Scholarship will allow Athina to work with Associate Professor Christoph Rader at the Scripps Research Institute to develop these novel engineered antibody derivatives against Chronic Lymphocytic Leukemia (CLL). Athina's project will involve the design and development of antibody derivatives to target CLL cells, and to test their ability to specifically kill cancerous cells. Through her Fulbright Scholarship, Athina will establish a collaboration between The Scripps Research Institute and The University of Sydney for the development of novel immunotherapeutics for cancer therapy. Athina will bring this expertise in antibody engineering and development back to her laboratory in Sydney.
Find out more about the 2019 cohort of Fulbright Scholars HERE.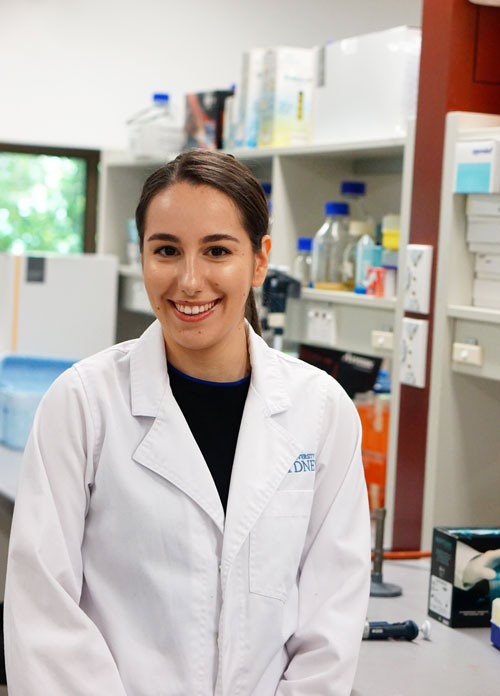 Copyright © 2021 – Fulbright