Project MoonArk

Project MoonArk
Artworks by a Fulbright alumnus are set to take a giant leap for mankind as they are launched to the Moon.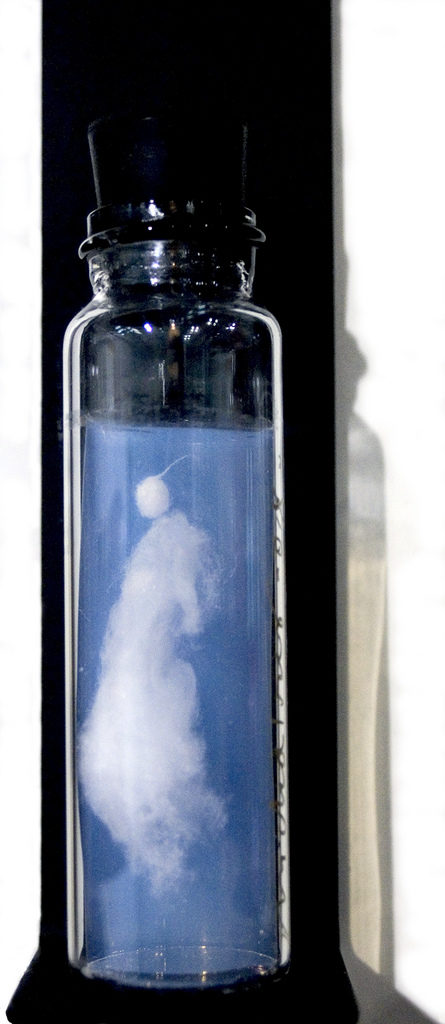 Images of two works by Charles Darwin University senior lecturer Dr Ioannis Michaloudis have been selected to feature in a cultural heritage site to be erected on the lunar surface. They will journey more than 383,000 km to the Moon from the Kennedy Space Centre in Florida, United States, aboard the Space X Falcon 9 rocket.
"The pentagonal sculpture, known as 'MoonArk', will remain on the Moon forever and will be an archive for humankind." Dr Michaloudis said. "On the Moon there is no atmosphere; no oxidization; low gravity; so it is the ideal space to preserve artwork."
Around 300 works will feature on the sculpture as part of the Moon Arts Project led by academics and students at Carnegie Mellon University in Pittsburgh, Pennsylvania. Images of each piece will travel in the form of engravings on sapphire disks, stored within one of the sculpture's four chambers. Dr Michaloudis' works, Bottled Nymph and Noli Me Tangere make use of silica aerogel – a cutting-edge nanomaterial developed by NASA. His unique approach to sculpture is a world-first, and his philosophical musings provide deep insight into the nature of visual art.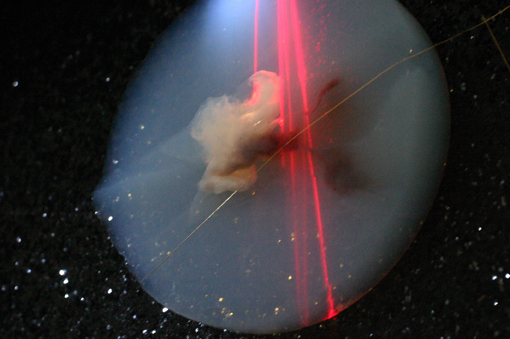 "My work has always been about immateriality, and the concept of spirituality behind the real form—or the representation of the form—in sculpture. I found the personification of immateriality within this substance; it looks like frozen smoke, like a ghost, but it is a solid.
"Bottled Nymph is like a piece of sky, in a bottle. The sky is the last layer, the most immaterial layer, of Earth. It is the blue-and-golden breath of our planet. What will happen with our sky if we continue this pattern of over-production? Many philosophical and ecological concepts are contained in this tiny bottle."
"Noli me tangere were the words spoken by Jesus Christ to Mary Magdalene after the Resurrection. He was saying 'Do not touch me [for I am between worlds]'. This material, and my artworks, they look like they are from another world, but the concepts they represent are tangible."
MoonArk is scheduled for launch in 2019.
Take a look at Dr Michaloudis' innovative use of silica aerogel with LED and laser light effects in this video recording of Noli Me Tangere:
Dr Ioannis Michaloudis. Image courtesy Charles Darwin University