---
"My aim is to learn methods and protocols from restoration projects being initiated which incorporate cultural revitalisation from the Coast Salish people, and share First Nations knowledge between Australia and America."
---
Dr. Mitchell Gibbs, 2023 Fulbright Postdoctoral Scholarship, Funded by Monash University
The University of Sydney to Western Washington University | Ecology
Mitchell is a proud Dunghutti man through kinship, and Lecturer and Postdoctoral Fellow at The University of Sydney in the Schools of Geosciences and History, and Philosophy of Science. From Indigenous traditional owners and knowledge holders, he learns about our environments and ways to manage those environments using shellfish-associated practices handed down through oral and lived histories.
Mitchell's Fulbright project is a collaboration between Australian First Nations and Coast Salish people to share their respective knowledge of shellfish. The aim is to improve understanding of the mechanisms and protocols that have been set in place to initiate and continue cultural revitalisation in association with community-driven habitat restoration.
Find out more about the current cohort of Fulbright Scholars HERE.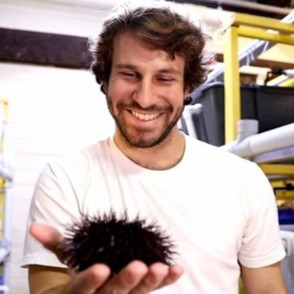 Copyright © 2021 – Fulbright