---
"Ben's project aims to develop a technology which will increase the range of quantum-secured fibre information networks, with the potential to provide a quantum-leap forwards in data security"
---
Dr Ben Sparkes, 2019 Fulbright Future Scholar
The University of Adelaide to Columbia University | Data Security
Ben is an ARC DECRA Fellow at the University of Adelaide's Institute for Photonics and Advanced Sensing. For his Fulbright Future Scholarship, Ben will work in the lab of Professor Alexander Gaeta at Columbia University, bringing together Australia's pioneering work in atom-light interactions with Columbia's world-leading expertise in mixing multi-coloured light fields towards tackling the global challenge of cybersecurity. Ben's project aims to develop a technology which will increase the range of quantum-secured fibre information networks. This work has the potential to provide a quantum-leap forwards in data security for both countries' government, defence, business and broader communities.
Ben is also a passionate STEM advocate and will use his Scholarship to engage with a wide range of American students through his Laser Radio outreach activity, teaching valuable practical skills while communicating the joy and wonder of science.
Find out more about the 2019 cohort of Fulbright Scholars HERE.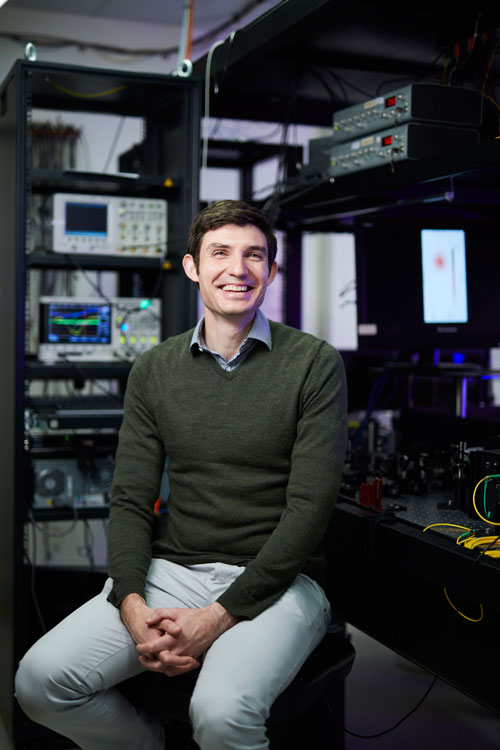 Copyright © 2021 – Fulbright