U.S. Postgraduate Scholarships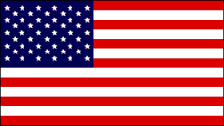 Please note that applications are currently closed. Information about the next round of scholarships will be released on a rolling basis, and will be finalised early 2017.
The Australian-American Fulbright Commission is proud to offer a range Postgraduate awards for research/study periods of 8-10 months. The Commission offers up to 5 general scholarship awards (in any field),  and one sponsored scholarship (in a range of disciplines).
The Commission also offers the Fulbright-Anne Wexler Scholarship, a two-year Masters program in Public Policy.
Closing date: Applications open annually 31 March and close 11 October at 5pm EST.
Eligibility:
To be eligible, applicants must:
Hold a Bachelor's degree
Plan to undertake full-time postgraduate study or research at an Australian institution for one academic year (February- November) or in limited cases, July- June.
Be enrolled in a PhD program in the U.S.
Meet the citizenship requirements for this award
Preference for Fulbright awards is given to candidates who have not previously received a Fulbright award, or had extensive recent experience in Australia (ie. have not studied, taught, researched or worked in Australia for a period aggregating more than nine months/one academic year during the past five years).
Citizenship Requirements:
Applicants meet the citizenship requirements for Fulbright awards if they:
are a US citizen;
and are not a permanent resident or citizen of Australia;
and are not currently living in Australia.
meet all Australian government immigration requirements to obtain a obtain a Temporary Work International Relations (subclass 403) visa
Entitlements:
Scholarship entitlements vary. Please see individual scholarships for details.
In addition to individual scholarship entitlements, all Fulbright awards include:
Health coverage under Medicare (Scholar only)
Health and Accident Insurance (ASPE) to maximum of US$100,000 (Scholar only)
Access to Fulbright Alumni in the US and Australia for social and professional networking
Support through the Fulbright Commission to assist with administration, visas and general enquiries.
Dependents of scholars who will be enrolled in the Australian public school system in grades K-12 may have tuition fees waived.
No allowance is available for dependents that will be accompanying scholars to Australia. Please note, however, that if partners accompany scholars for 80% or more of their program they will be eligible to apply as a dependent on the scholars' visa, which includes working rights.
Award Conditions:
Recipients must be in Australia to attend the Fulbright Orientation Programme, which runs February/ March of their scholarship year
Recipients will be required to undertake a full medical examination before applying for their visa;
International travel will only be funded between the US and Australia and must be on either an American or Australian carrier;
Recipients must provide Fulbright Australia with electronic copies of any articles, research papers or theses resulting from the award. A final report must also be completed before recipients depart Australia.
Recipients should not hold any additional scholarships/grants during their Fulbright period, but may continue to receive their regular salary. Recipients of additional grants should contact the Commission.
Travel outside of Australia during the scholarship period must be approved by the Fulbright Commission and should not exceed 14 days – this includes for conferences.
Recipients must return to the U.S. following their scholarship period
Recipients cannot receive remuneration for any activities whilst undertaking their program and should not teach intensive seminars or coursework.
Scholarships will not cover any tuition costs
Application Process:
The application and selection of this award is facilitated by the Institute of International Education (IIE) in the U.S. Any questions regarding the application process or the status of applications should be directed to IIE.
Applicants must complete and submit an online application by the application deadline
Applicants must also submit all required support documents to IIE by the application deadline
Applicants will be required to undergo a 20-30 minute Skype interview with the Australian-American Fulbright Commission if they have been short-listed for selection
IIE will advise applicants of the final outcome of their application by March/April of the year following application
2018 Postgraduate Opportunities
| | |
| --- | --- |
| Fulbright Postgraduate Scholarships | The Fulbright Commission offers up to 5 Postgraduate Scholarships available in any field/ discipline. These awards support a 8 – 10 month research/study at an Australian institution. |
| Fulbright Postgraduate Scholarship (Sponsored by Western Sydney University) | This scholarship will enable exceptional U.S. postgraduate students in the fields of environment, public health or creative and performance arts, to undertake 8 – 10 months research/ study at Western Sydney University. |
| Fulbright – Anne Wexler Scholarship in Public Policy |  This scholarship enables a U.S. postgraduate student with strong academic credentials and leadership potential to undertake a two-year Master's degree in Australia in an area that supports Mrs Wexler's bi-national interests in the field of public policy. These may include key areas such as health, sustainability, energy, climate change, regional security, education, political science, history or governmental relations. |
Copyright © 2021 – Fulbright