Additional Grant Opportunities for U.S. Scholars and Students
The Lois Roth Foundation for U.S. Students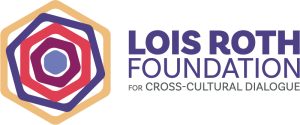 Program Description
The Lois Roth Foundation promotes and encourages dialogue across national, linguistic, disciplinary and cultural boundaries, focusing on countries that were especially important to Lois in her life and career. The Lois Roth Foundation provides supplementary support to one American Fulbrighter working in Australia each year. The grant seeks to reinforce the service rendered by Fulbright by offering supplementary support for projects in the humanities, visual and performing arts, and social sciences.
Project support is awarded only in tandem with primary funding agencies and assists students in taking advantage of opportunities that deepen their international experiences.
Application instructions include a one-to-two-page statement that:
Revisits the goals and strategies described in the applicant's original Fulbright project and reviews what has already occurred while on program.
Assess how the project looks at this point – has it evolved as expected? Are there any new perspectives or opportunities that have emerged?
Provides a project proposal, that outlines how the funds associated with the award would be used to enhance or expand the applicant's original Fulbright project.
Includes ideal dates and a brief budget indicating how the grant funds will be used. Best estimates will serve where you cannot obtain exact figures.
Grantee selection is based primarily on the intellectual content of the proposed study, the academic and/or creative excellence of the applicant, and the likelihood of a broad reception and impact.
For more information you can visit The Lois Roth Foundation website.
U.S. Scholars based in Australia who wish to apply for this grant please contact the Scholarships Team.
Grants for U.S. Scholars in East Asia & Pacific
Program Description
US Fulbright Scholars currently carrying out projects in the East Asia and Pacific (EAP) Region are eligible to receive funds to support short-term (3-14 days) travel to other countries in the EAP region for activities such as lectures, workshops, graduate or faculty seminars, master classes or recitals, curricular advising, panel presentations, etc. Due to the COVID-19 pandemic, participants can only be requested for the following host countries: Australia, Cambodia, Fiji, Indonesia, Malaysia, Mongolia, Papua New Guinea, Singapore, South Korea, Thailand, Timor-Leste, and Vietnam. Those countries marked in bold are served by independent, binational Fulbright Commissions; in the others, the Fulbright Program is managed by the US Embassy post in that country.
The RTP is funded by the Bureau of Educational and Cultural Affairs (ECA) at the US Department of State and is currently being administered by AMINEF (American Indonesian Exchange Foundation), the Fulbright Commission in Indonesia.
Funding only covers between-country travel (round-trip travel by the most economical route), in-country ground travel from the arrival city to the city where the activities are taking place, and COVID-19 tests and quarantine expenses if required by the grantees' home and/or destination countries.
Fulbright Scholars may pursue invitations for short-term activities in other participating countries, or local institutions, US Embassies, and Fulbright Commissions in participating counties may extend invitations to US Fulbright Scholars in order to benefit from their academic and professional expertise during their Fulbright grant period.
Scholars must present a report within 30 days after their visit to the AMINEF, the US Embassy/Commission and the regional posts or commissions involved.
For more information online click here.
U.S. Scholars based in Australia who wish to apply for this grant please contact the Scholarships Team.
Copyright © 2021 – Fulbright