APPLICATIONS FOR THE 2017 ROUND OF SCHOLARSHIPS ARE OPEN 1 MAY – 1 AUGUST 2016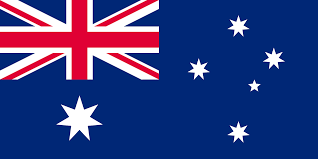 Eligibility
Nationality
Applicants must be Australian citizens by birth or naturalisation.
Permanent resident status does not satisfy this requirement and nationals of other countries cannot be treated as Australian citizens.
Applicants will be required to show evidence of Australian citizenship on applying for a Fulbright Scholarship.
Applicants holding United States/Australian dual citizenship, or Green Card holders residing abroad, are ineligible and will not be considered for a Fulbright Scholarship
Residency requirements
Applicants must be resident in Australia at the time of application. This is due to the exchange nature of the Fulbright Program between Australia and the US.
Medical requirements
A medical examination will be required for all successful applicants.
Applicants must complete and pass the medical examination before a Scholarship offer can be finalised.
Previous experience in the United States
Previous travel (either personal or professional) to the U.S. will not exclude applicants, however where two applicants are considered of equal merit, preference will be given to the applicant who has not previously been to the United States.
Second Fulbright Scholarship
The Fulbright Program has lifted the limit on the number of Fulbright awards that students and scholars can take up during their lifetime. In general, preference for Fulbright opportunities will be given to candidates who have not previously received a grant, however, repeat applications will be considered. Please provide a strong justification for receiving another grant.
Exchange visa
The Fulbright Program is an exchange program. Applicants must meet the U.S. Government immigration requirements to obtain a J-1 Visa sponsored by the Australian-American Fulbright Commission. This visa includes a 2 year home residency requirement and no waivers will be given by the Australian-American Fulbright Board.
Further information on obtaining a J-1 Visa will be provided when applicants are offered a scholarship.
Medical graduates / professionals: Visa special conditions
Medical professionals can apply for a Fulbright Scholarship to undertake medical research, but such research should not be directly related to clinical practice.
The U.S. Department of State has designated the Educational Commission for Foreign Medical Graduates (ECFMG) as the sole agency authorised to sponsor alien physicians for internship, residency and specialised clinical training in the United States.
Fulbright Scholars cannot simultaneously be sponsored by ECFMG and such applicants who have sponsorship will not be considered. For further information contact the ECFMG Exchange Visitor Sponsorship Program
Selection Criteria
Australian Fulbright Scholarship applicants are selected by panels of experts chosen from academia, government, professional organisations and the US Embassy. Applicants are selected on the following criteria:
High academic and professional merit
Applicants must have a record of high achievement in their chosen field, including academic records, professional standing and recognition, publications, exhibitions, performances, public lectures, or presentations.
Program proposal
Program proposal Applicant proposals need to be feasible and relevant to the interests of the applicant in their field, along with relevance to the bi-national relationship between Australia and the United States of America. Proposals should identify:
An educational component of study and/or research;
Define and outline goals of the program and the role of the United States and its institutions in achieving these goals;
Define the relevance and value of the program to further the mutual understanding and relationships between the United States and Australia.
Potential outcomes
Further to the above, the proposed program proposal should:
Define the potential benefits to the applicant's institution, profession, employer and/or industry;
Outline how results and/or outcomes will be disseminated;
Outline the long term linkages and collaborations that may be established at a personal, industry, academic and professional level.
Ambassadorial skills
Applicants must demonstrate their ability to promote mutual understanding between Australia and the United States. Successful candidates will also demonstrate their willingness to share their knowledge on return, and to productively build ongoing partnerships and linkages.
Adaptability
Applicants must demonstrate their willingness to adjust successfully to life in the United States.
Creative and visual arts applicant requirements
Please visit this website for information on supplemental materials you will need to put forward if you are in any of the following disciplines:
Architecture and city planning
Art – digital, mixed media, painting, photography or sculpture
Dance
Film studies
Media Arts
Music – composition or performance
Theatre arts
Writing – creative fiction or non-fiction, poetry or journalism
Terms and Conditions
Other Scholarships
Recipients cannot simultaneously hold a Fulbright Scholarship and another scholarship to complete the same project. Secondary (smaller) scholarships that are for tuition fees only MAY be considered by the Commission on a case by case basis. It should be noted that proposed or current recipients of the General Sir John Monash Awards, Endeavour Award, and other similar scholarships are ineligible to receive a Fulbright Scholarship.
Current APA recipients
In 2005, the Australian Postgraduate Award (APA) guidelines were amended to allow Fulbright Scholars to suspend their APA while undertaking a Fulbright. Duration of the APA Award is thus not reduced by any periods related to Fulbright study or research.
Employment
Fulbright Scholars can receive payment for their services (i.e. guest lecture, performance, teaching assistance, research) in the U.S. as long as it directly relates to and does not interfere with their Fulbright program.
J-1 Exchange visa two year home-residence requirement
Fulbright Scholars must travel on a J-1 visa sponsored by the Australian-American Fulbright Commission.
It is a condition of the visa that after completion of the Scholarship, scholars must return to Australia to reside for two years before being eligible to apply for a permanent residence or work visa in the United States.
The purpose of the home-residence requirement is to ensure that scholars return to Australia and carry out the exchange objective of the Fulbright Program.
Funding period
Funding is for a maximum of ten months.
Scholarship period
Fulbright Scholarships must be started between July of the year for which they were awarded their scholarship, and June of the following year. Scholarships cannot be started earlier than July. Some flexibility in program dates is required as the time taken to obtain a J1 visa can vary.
It is a condition of a Fulbright Scholarship that scholars participate in Fulbright pre-departure activities, including the Orientation Program, Fulbright Presentation Dinner and State Receptions.
Fulbright Scholarships cannot be deferred.
Non-transferable scholarship benefits
The benefits offered under a Fulbright Scholarship are not transferable either in whole or in part to any other person or persons.
Host institution
Applicants must prove affiliation with a host U.S. institution, via a formal letter of invitation, or proof of enrolment.
If affiliation is in progress but unconfirmed at time of application submission, please provide any email/s or copies of informal correspondence which indicate current negotiations.
Interview requirements:
Postgraduate Scholarship applicants are required to attend an interview in person, in their state of residence, if they are short-listed. There can be no exceptions made and you must ensure your availability.
The interviews are conducted by State Selection Committees in September annually – see timeline for dates.
Timeline
1 May 2016
Applications OPEN
1 August 2016
Applications CLOSE, 11:59pm AEST
September 2016
Short-listed POSTGRADUATE applicants are given a face-to-face interview by the relevant State Selection Committee according to their State or Territory. It is essential that you be available for these interviews in person. Unavailable applicants will not be considered further.
Interview Dates:
South Australia (SA) Interviews: 7th September
Australian Capital Territory (ACT) Interviews (for all four categories): 8th September
Tasmania (TAS) Interviews (for all four categories): 12th September
Queensland (QLD) Interviews: 13th September
Western Australia (WA) Interviews: 14th September
Victoria (VIC) Interviews: 15th September
New South Wales (NSW) Interviews: 19th September
Northern Territory (NT) Interviews: 20th September
ALL Short- listed applicants must be interviewed to be considered further. Applicants will be advised approximately one week (or very possibly less as we are working to extremely tight deadlines) prior to the advertised interview date.
October 2016
The National Selection Committee (Australia) reviews applications that have been recommended by the State Selection Committees.
Early December 2016
All Scholarship applicants are notified of the selection outcomes
July 2017 – June 2018
Fulbright Scholarships are to be taken-up in the year following application. Programs cannot be deferred and must be undertaken between July 2017 and June 2018. (Note: For coursework, U.S. academic semesters commence in August/September and January.)
If you are ready to apply please click the button below – a pdf document will open in a new tab to guide you through the application process. If you are a Postdoctoral, Professional, Senior Scholar or Distinguished Chair applicant please DO NOT apply using the below button, you must return to the appropriate page and follow the links. If you have applied in previous years, please ensure you clear the cache in your browser so you have the most up-to-date version of the instructions!