Sponsored by Kansas State University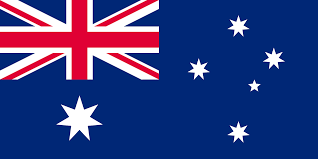 The Fulbright Distinguished Chair in Agriculture and Life Sciences is the Fulbright Distinguished Chair Scholarship for an exceptional Australian Scholar to carry out research at Kansas State University (K-State) in the U.S.
The Distinguished Chair Program is viewed as among the most prestigious appointments in the Fulbright Scholar Program with approximately 40 Fulbright Distinguished Chairs across 15 countries.
Selected Scholars will work with K-State faculty in priority research areas that lead to ongoing collaborative partnerships between Australia and K-State – partnerships which develop skills and capabilities in Agricultural and Life Sciences and which result in a stronger bilateral relationship between Australia and the United States.
The Distinguished Chair in Agriculture and Life Sciences at K-State is for academics in any part of this broadly designated field. Scholars who want to work with their counterparts at K-State whose academic home is in the Colleges (Faculties) of Agriculture, Human Ecology and Veterinary Medicine are eligible as are those whose host is in a department such as Biology or Biochemistry.
Academics whose host is outside these areas might also be eligible depending on the research project being proposed.  For example, working on biofuels in an Engineering department, water issues in an engineering or geography department, or agricultural policy with a counterpart in the School of Leadership Studies or departments such as Politics and Economics could potentially be eligible.
The successful applicant will also be expected to contribute to guest lectures and seminars at advanced undergraduate and postgraduate levels. A national speaking tour to visit four centers in the U.S. will be coordinated by K-State and the Fulbright Commission.  The Chair is also expected to undertake targeted media interviews coordinated with the Fulbright Commission.
Benefits of a Distinguished Chair Scholarship:
Living and travel allowance for a program of 6 months duration
Dependent Allowance where applicable (see conditions)
Accommodation in a furnished apartment arranged by Kansas State University
Generous travel allowance for a U.S. lecture tour to four centers of excellence
ASPE medical insurance of up to A$100,000 (for the Scholar only)
National Orientation Program, Showcase Evening & Presentation Dinner
Transportation, participation and accommodation at an enrichment seminar in the United States with international Fulbright Scholars
Acces to a professional network of distinguished U.S. and Australian Fulbright Alumni
A support agency in the U.S. that assists with visas, events, and networks
Media and publicity support
The Fulbright Distinguished Chair in Agriculture and Life Sciences, sponsored by Kansas State University is valued at up to AUD$61,975.
Conditions of a Distinguished Chair Scholarship:
Funding is stipend based and is for a maximum of 6 months.
It will be reduced for shorter programs.
Kansas State University is the primary host institution
Applicants must demonstrate they have sufficient additional funds to support themselves and any dependents during their stay in the U.S.
Contacts for this Scholarship:
Dr Ruth Lee Martin, Deputy Executive Director, Australian-American Fulbright Commission
Professor John Leslie, Distinguished Professor and Head of Kansas State Plant Pathology Department
All Distinguished Chair applicants MUST complete the Distinguished Chair online application form. Please ensure you fill out the correct application form or your application may be ineligible.